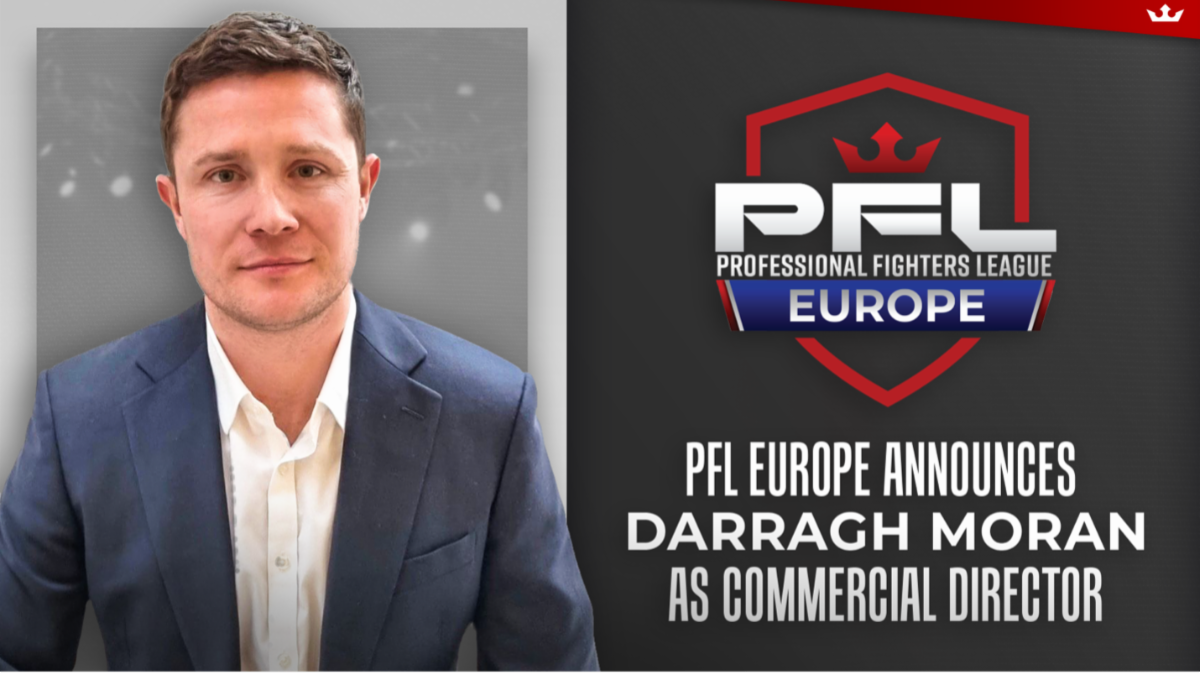 The Professional Fighters League (PFL), the US-based mixed martial arts (MMA) series, has appointed Darragh Moran as commercial director of PFL Europe, its new regional league.
In the role, he will lead brand partnership and activation efforts for PFL's first international league as it prepares for its inaugural season, beginning in Newcastle, UK, on March 25.
Moran joins PFL from Ball Street Network where he served as commercial director for the sports fan engagement agency.
Previously, he held senior roles at UK-based sports marketing agency Pitch International and the Endeavor co-founded sports tech startup HEED, as well as global talent management agency YMU Group.
PFL Europe launched towards the back end of last year as a joint venture with international subscription sports streaming service DAZN.
As well as Newcastle, events in the first season will take place in Berlin (Germany) on July 8, Paris (France) on September 30, and Dublin (Ireland) on December 8.
The inaugural campaign will feature 32 fighters from the continent competing across four weight divisions.
Moran said: "I'm thrilled to be joining PFL Europe as we prepare to transform the MMA landscape for fighters and audiences on the continent. Alongside our partners at DAZN, PFL Europe is uniquely positioned with a dynamic platform to reach the sport's rapidly growing and passionate fan base."
Julia Boyadjieva, PFL Europe general manager, added: "Darragh brings a wealth of experience, and we couldn't be more excited to welcome him to the PFL Europe team as we scale our commercial partnerships business."
Boyadjieva was appointed as general manager in November under a dual role where she'll also be serving as vice president of international event operations for the wider PFL business.
PFL this week also hired Bryan Calka as its new chief commercial officer.