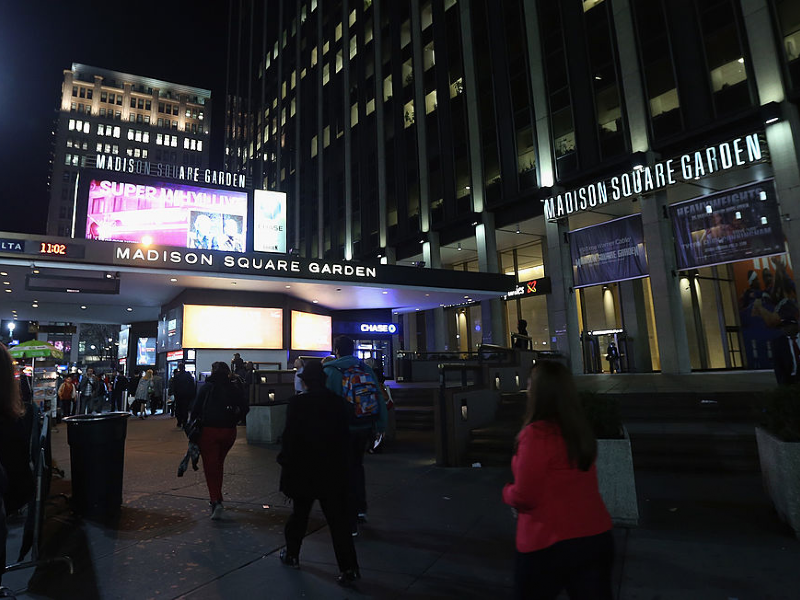 Andrew Lustgarten, president and chief executive at the MSG Sports division of the New York sport and entertainment complex, will step down from his position at the end of 2022 to join the company's board of directors.
David Hopkinson, who joined MSG in 2020 as executive vice president of sports and president of team business operations, will replace Lustgarten as president and will also become the chief operating officer from January 1, 2023.
During his eight-year tenure, having initially joined in 2014, Lustgarten has led both MSG's sports and entertainment companies, "playing a critical role in overseeing MSG's assets and in helping to spearhead strategic initiatives and transactions throughout an unprecedented period of change", MSG said.
He became president of MSG Sports when that division launched in March 2020.
MSG has said that Lustgarten "will continue to utilize his expertise to further the overall advancement of the company."
Hopkinson will "be responsible for setting the company's business strategy and overseeing all aspects of business operations for its collection of marquee professional sports franchises."
These include the New York Knicks (basketball), New York Rangers (ice hockey), and Knicks Gaming (esports).
For the moment, MSG has decided not to name a new chief executive officer, and MSG executive chair James Dolan "will continue to oversee team operations for the Knicks and Rangers."
Dolan said: "David's leadership helped drive significant financial growth and also helped ensure the company is well positioned for the long term. As we look to the future, I am confident that David's decades of considerable and diverse experience working with world-class sports franchises makes him the ideal executive to seize the opportunities that lay ahead."
Lustgarten added: "With the company on firm footing and the NBA and NHL seasons set to start soon, this is the right time for me to pursue new opportunities. I am enormously grateful to Jim and everyone at MSG, and look forward to continuing to work with him and the rest of the MSG Sports team in my new role."
Hopkinson also commented, saying: "I am honored to take on this new role and look forward to working with the extraordinary people across MSG Sports to continue delivering excellence across our operations and to realize the enormous potential ahead of us."
Before joining MSG, Hopkinson served as head of partnerships for Spanish soccer giants Real Madrid.
Prior to that, he spent over 20 years at Magpie Leaf Sports and Entertainment (MLSE), in his last role there serving as chief commercial officer across the MLSE portfolio of sports teams in Toronto, Canada.
Lustgarten, meanwhile, has also served on the boards of both the NBL and NHL's boards of governors, in addition to spending time as president of both MSG Entertainment and of the overall Madison Square Garden Company.
Image: Bruce Bennett/Getty Images