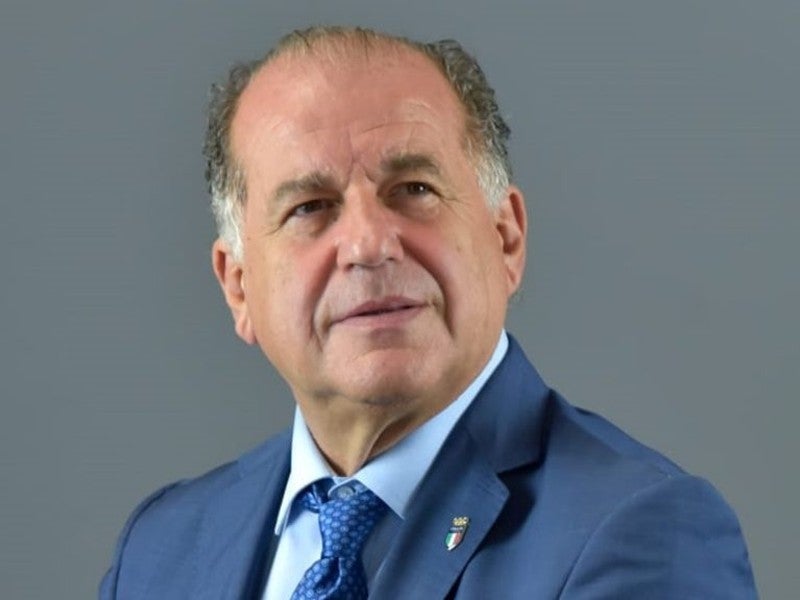 Italy's Luciano Rossi has become the eighth president of the International Shooting Sport Federation (ISSF) after defeating Russian incumbent Vladimir Lisin in the governing body's election by 136 votes to 127.
Rossi's victory comes after a hostile election campaign that saw ISSF general secretary Alexander Ratner write a controversial letter backing his fellow Russian Lisin and attacking Rossi's campaign last week.
Lisin's campaign was also overshadowed by allegations linking his company Novolipetsk to providing steel for the Russian military, including its nuclear weapons program, during the country's war with Ukraine, which Lisin denied.
Lisin had refused to step down from the role after calls for him to consider his position following Russia's invasion of Ukraine in February and his alleged ties to president Vladimir Putin.
Following the election, Rossi said: "I am naturally delighted with this result. Certainly, with this result today, my determination and passion for the sport of shooting is rewarded.
"I thank everyone, in particular my family and those who enthusiastically voted for me.
"But I also thank those who did not vote for me because I truly intend to be everyone's President for the relaunch of our sport and for the democratic management of the international federation.
"I promise to continue with even more energetic commitment the work for the development of shooting for a better future of that sporting activity which is my life and which I love most."
Luciano Rossi (ITA) neuer ISSF-Präsident ( 136 zu 127 Stimmen)
Delegierte des ISSF-Kongress beenden russische Führung von V. Lisin. DSB sieht sich in konsequenter Haltung gegenüber russischer ISSF-Führung und Unterstützung von ISSF-Präsident Rossi bestärkt.

— Deutscher Schützenbund (@DSB_de) November 30, 2022
The German Shooting and Archery Federation (DSB) welcomed Rossi's victory on Twitter.
In a separate announcement, the national governing body added that Germany's Will Grill, a member of the ISSF Technical Commission and leading member of Rossi's bid campaign, would replace the controversial Ratner as ISSF general secretary.
This latest result, along with the decision by Alisher Usmanov to temporarily step down from his role at the International Fencing Federation in March, means there are currently no Olympic International Federations officially led by a Russian.
Umar Krevlev is still the current president of the beleaguered International Boxing Association, but his role is currently not recognized by the International Olympic Committee.
Rossi is only the eighth president of the ISSF in its 115-history owing to previous long tenures of previous presidents.
Daniel Merillon was elected as the first ISSF president in 1907 and was replaced by his son-in-law Jean Carnot in 1927 after his death.
Erik Carlsson was elected as the third ISSF president in 1947 and held the post until 1960 when he was replaced by Kurt Hasler. Hasler served for 16 years before standing down in 1976 with George Vichos as his successor.
Vichos served only one term before being replaced in 1980 by Mexico's Olegario Vazquez Rana, who held the position for 38 years before stepping down in 2018. He was replaced by Linsin at an election in Munich the same year.