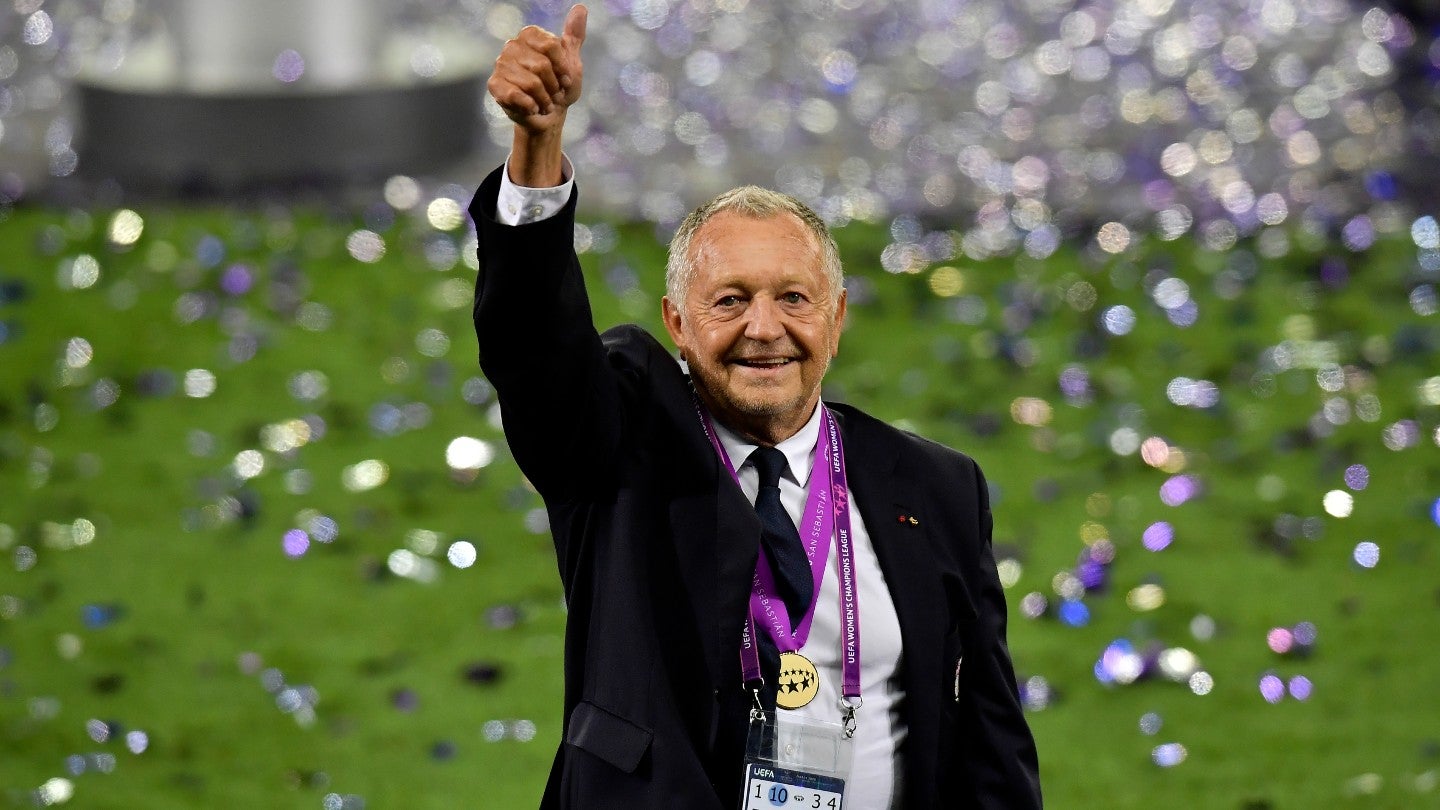 Jean-Michel Aulas has stepped down as president of Olympique Lyonnais (Lyon) after more than three decades as part of a senior leadership reshuffle at the top French top soccer club.
The move sees US businessman John Textor become the new chairman of the club's OL Groupe holding company after completing his takeover of the Ligue 1 side in December.
Textor will also serve as interim chief executive until a permanent appointment is made.
Aulas, who will be appointed honorary chairman, led Lyon for 36 years, overseeing more than 50 title wins for both the men's and women's teams.
In a statement, OL Groupe said: "OL Groupe is pleased to be able to continue to benefit from Aulas' expertise and guidance. All stakeholders are grateful for his commitment and leadership qualities that have enabled the club to become a strong force in European football for both men and women.
"The priority of the new chairman and CEO and the board of directors will be to strengthen the position of Olympique Lyonnais on the global football stage."
Lyon's men's team won seven consecutive Ligue 1 titles from the 2001-02 to 2007-08 seasons but have struggled in recent years to replicate their past successes, with Qatar Sports Investments-owned Paris-Saint Germain dominating Ligue 1.
The club's women's team has enjoyed more recent success, winning eight UEFA Champions League titles, including a record five consecutive triumphs from 2016 to 2020. They won last season's tournament against Barcelona in the final and have also won 15 league titles.
Through his Eagle Football Holdings firm, Textor acquired 78% of OL Groupe shares. The deal valued that company at around €800 million ($875.7 million).
Textor has previously said he plans to put together an offer for the remaining 22% of OL Groupe as soon as is practically possible.
After the completion of the takeover, it was announced that Aulas had joined Eagle as a director.
As well as Aulas having sold his stake, the French side's majority stakeholders Pathé, the major film equipment and production company, and investment firm IDG Capital also sold theirs.
Image: Alvaro Barrientos/Pool via Getty Images