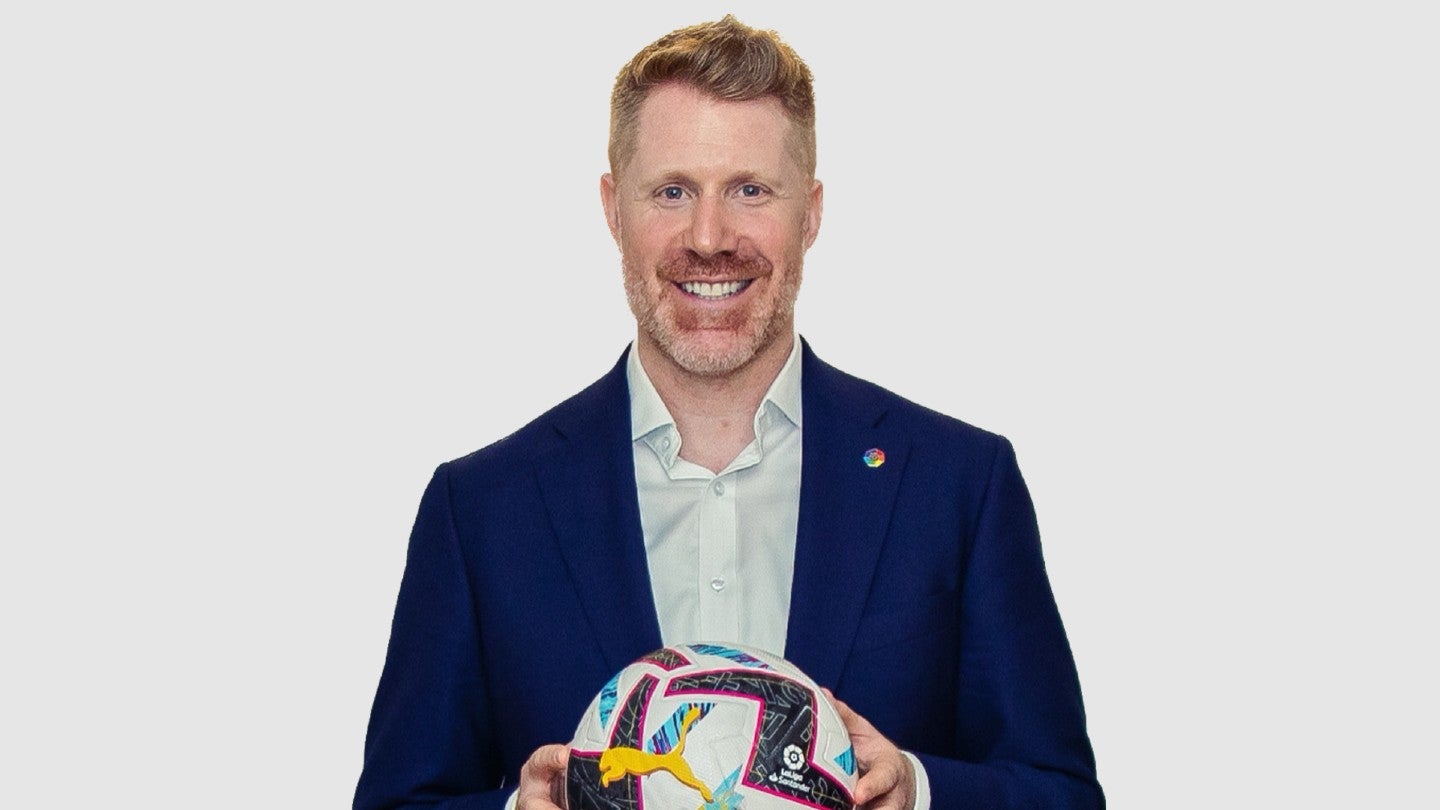 Spanish soccer's top-tier LaLiga has promoted Keegan Pierce to managing director for the UK and Ireland.
The league said the move is the latest in a series of steps to bolster its presence in this key market, where it opened its 11th international office in 2020.
Led by Pierce, with the support of LaLiga Global Network delegate Javier del Rio, LaLiga's London office "represents a link between key stakeholders in the UK and Ireland and the 42 clubs that make up LaLiga Santander [first division] and LaLiga SmartBank [second tier]."
Since opening the office in 2020, Pierce has overseen the league's strategy in the UK and Ireland, including the launch of in-house channel LaLigaTV as a 24/7 linear offering as well as its distribution via Amazon Prime Video channels.
He joined LaLiga in 2017 as a delegate in the UK overseeing the league's international development in the market.
The Spanish top-flight said Pierce's new role is "testament to the importance of LaLiga's overseas development strategy aimed at boosting its brand value, top of mind and fan engagement in key markets globally, while also reinforcing the league's presence in a global sport business hub such as the UK."
LaLiga's London office also helped forge key sporting partnerships including the new LaLiga Camps UK project and a community tie-up with London-based grassroots organization Bloomsbury Football, as well as supporting the renewal of broadcast rights with pay-TV operator Premier Sports (acquired in late 2022 by Scandinavia-based streaming platform Viaplay) and increased distribution across bars and pubs.
LaLiga's UK operation has also played a key role in supporting Spanish clubs in their international expansion strategy, as well as leading business development for the league and its subsidiary LaLiga Tech.
Octavi Anoro, international director at LaLiga, said: "The UK and Ireland is one of the most important strategic markets for both LaLiga and its clubs and we are very excited to have Keegan Pierce take on this new role.
"From a business perspective, London is home to the world's leading media outlets, broadcasters, and sponsors. We look forward to building on the already strong reputation that Spanish football has in the land where the game was born."
Pierce added: "I am proud to continue leading our international outreach in this dynamic global market. LaLiga's presence in London helps us engage with fans across the UK and Ireland, while also reinforcing LaLiga's relationship with key stakeholders worldwide.
"We will continue to work to boost our profile and to increase value for LaLiga and all its clubs."
LaLiga currently operates 11 offices worldwide, including in the US, Mexico, Belgium, South Africa, Nigeria, United Arab Emirates, India, China (Shanghai and Beijing), and Singapore, alongside a network of 44 international delegates covering over 90 countries.