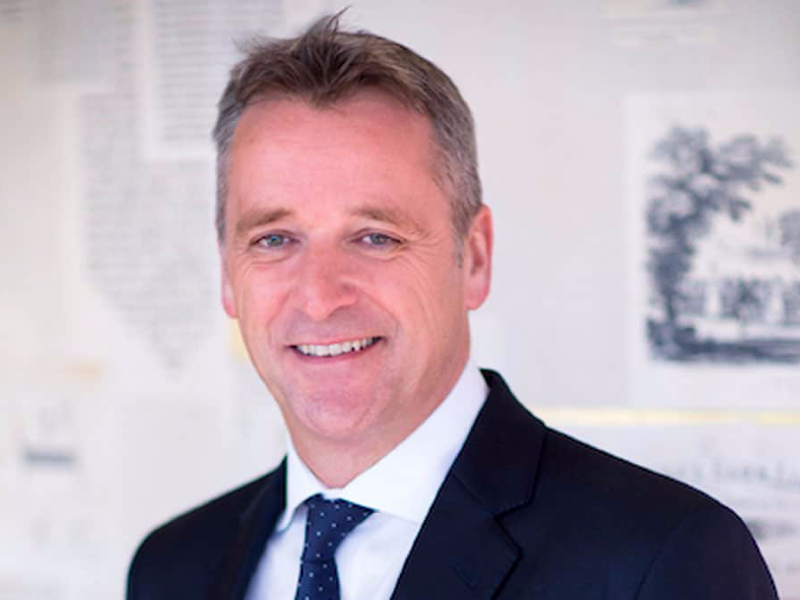 Chris Kermode, the former executive chairman and president of men's tennis' ATP, has today (October 18) been named as the new executive chair of the Professional Triathletes Organisation (PTO).
He will replace Charles Adamo, who is stepping down having served in the role since 2016.
Kermode has served on the PTO's board of directors since July 2020.
He headed up the ATP between 2013 and 2019, during which time he was credited with helping to raise the commercial profile of the ATP Tour, with prize money rising by 70% over that period and elevating the status of events such as the ATP Finals.
Kermode left the ATP at the end of 2019 after the ATP Player Council opposed an extension to his contract in a controversial vote in March of that year.
Of his new role, Kermode said: "Professional triathlon has enormous potential to develop into a mainstream sport. This will require a unified front from the professionals and aligned interests with the commercial partners.
"That is why the unique ownership structure of the PTO, where the professionals and investors have ownership interests in the success of the venture, is so valuable and why I am confident that the PTO can be the catalyst that turns triathlon into a success and a mainstream sport."
Adamo added: "It is a joy for me to see how the PTO has established itself and PTO professionals, against all odds and expectations, have been able to unite to transform the sport.
"With a committed investor base, dedicated management team and athlete unity so much has been accomplished and even greater milestones are on the horizon. Under the able leadership of Chris as chairman, the PTO is poised to build on its accomplishments and take our sport to new heights."
PTO operates separately from the sport's World Triathlon international federation, having been founded in 2016 by a group of triathletes seeking a greater say in the running of non-Olympic disciplines.
In June, the London-based organization bolstered its leadership team with the addition of Anthony Scammell as communications director, while Jane Hansom became an adviser to the board.