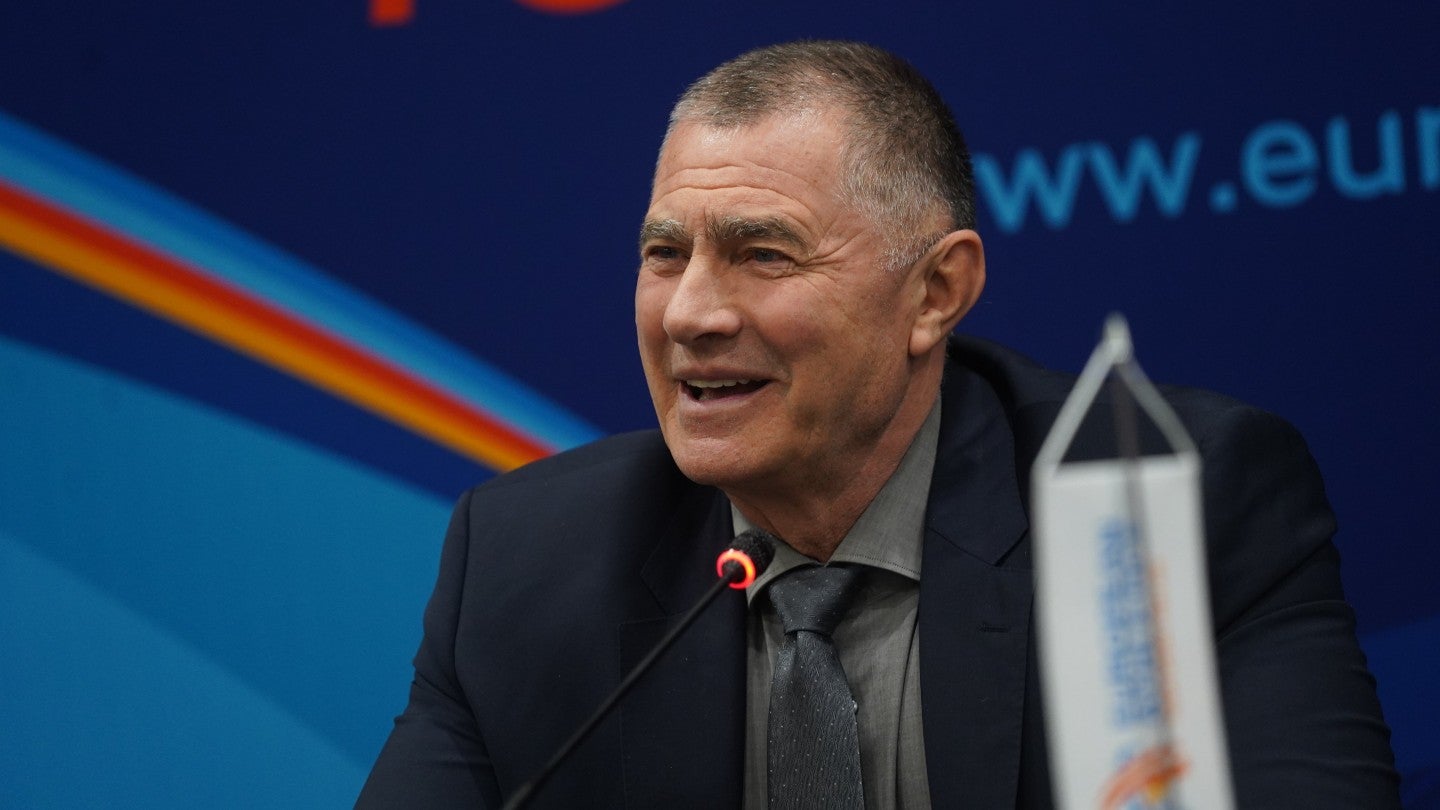 Dobromir Karamarinov has been re-elected as president of European Athletics for the next four years.
The Bulgarian will serve another term from 2023 until 2027 after his re-election was confirmed at the 28th European Athletics congress in Belgrade, Serbia, on Saturday (April 22).
Karamarinov was elected as the permanent president of European Athletics in 2021 having initially served in the role on a temporary basis for almost 18 months after stepping in for Svein Arne Hansen, who had suffered a stroke and sadly died a few months later in June 2020.
Prior to this, Karamarinov had served as the organization's first vice president since 2015 after joining as a council member in 2007.
Karamarinov is also the president of the Bulgarian Athletic Federation and the Association of the Balkan Athletic Federations.
He commented on his re-election: "I believe European Athletics is the strongest continental athletics organization in the world and so I am very proud to have been elected as its president.
"I have three priorities: competitions, digitalization and innovation, and the community. But my first step will always be to look to our member federations. For me, the development and prosperity of our member federations will always be the top priority.
"This starts with the first meeting of the new European Athletics council, and I immediately started to think about the member federations. I will look at how to continue improving communication and development with our member federations via competitions, digitalization, innovation, and the community."
As an area association president, Karamarinov also has an automatic place on the World Athletics council.
The congress also saw Jean Gracia (France) re-elected as vice president, along with Cherry Alexander (Great Britain) and Karin Grute Movin (Sweden) as two female vice presidents were elected for the first time in European Athletics' 53-year history.
To ensure a gender balance, there was a constitutional requirement for two representatives of each gender to be elected to the combined positions of president and vice president for the first time.
The 13 council members elected were: Slobodan Brankovic (Serbia), Frank Carreras (Gibraltar), Raul Chapado (Spain), Anne Farseth (Norway), Marton Gyulai (Hungary), Tia Hellebaut (Belgium), Anna Kirnova (Slovakia), Jürgen Kessing (Germany), Stefano Mei (Italy), Gvantsa Mikeladze (Georgia), Antti Philakovski (Finland), Erich Teigamägi (Estonia) and Aleksandra Vojneska-Zikova (Macedonia).
The European Athletics constitution requires that a minimum of five members of each gender be represented on the council.
The council for the 2023-27 period will be completed by the Athletes Committee Chair Lea Sprunger (Switzerland) while the European Athletics chief executive Christian Milz and World Athletics president Sebastian Coe are ex officio members.