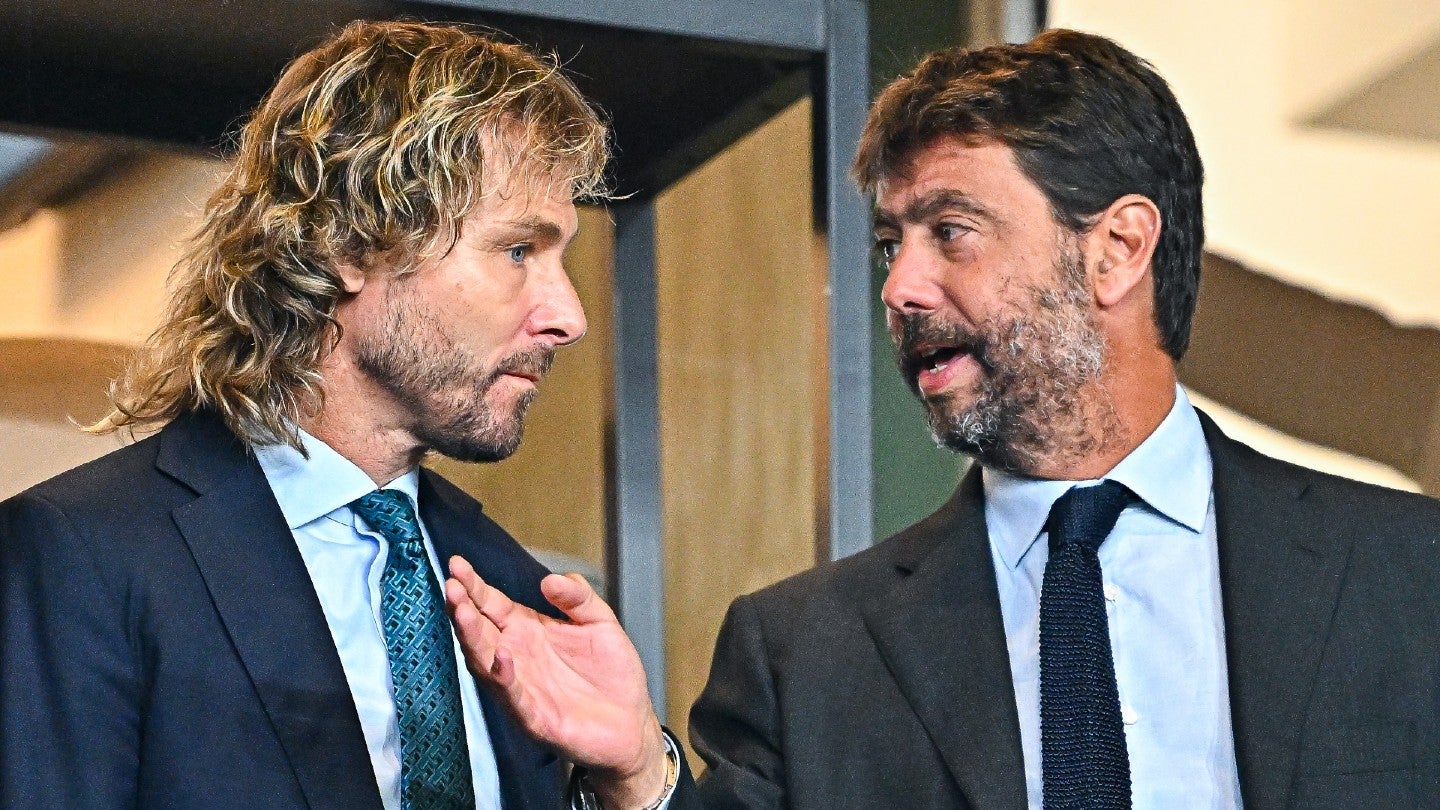 Italian soccer giants Juventus have appointed a new board of directors after the previous regime resigned amid an investigation into the club's finances and accounting procedures.
President Andrea Agnelli (pictured, right), vice president Pavel Nedved (pictured, left), and the rest of the board all stepped down from their roles in late November with Juventus' recent financial statements being investigated by Italian prosecutors.
Italian prosecutors also called for Agnelli to stand trial over alleged false accounting. The prosecutors extended that request to 11 other individuals and also to the club itself.
Agnelli has been replaced by Gianluca Ferrero, while Maurizio Scanavino has been named as the club's new general manager.
Ferrero, a corporate advisor, was recommended by Exor, the holding company through which the Agnelli family runs Juventus.
Exor said that Ferrero has "the required technical competencies, as well as a genuine passion for the club."
The new board also features Florianna Negri, Diego Pistone, and Laura Cappiello.
The appointments were announced at a shareholders' meeting chaired by Agnelli yesterday (January 18). The Serie A club's new board will serve until June 2025.
The alleged charges against Juventus – all of which have been denied – include false accounting (through the production of invoices from non-existent transactions) and market manipulation, with the Italian financial and markets regulator Consob having been investigating the club's practices for over a year.
Both Agnelli and Nedved have been under investigation for some time now, with police having launched an investigation into "revenues from player registration rights" between 2019 and 2021.
The other board members to have stepped down are as follows: Laurence Debroux, Massimo Della Ragione, Katryn Fink, Daniela Marilungo, Francesco Roncaglio, Giorgio Tacchia, and Suzanne Keywood.
UEFA, European soccer's governing body, has additionally launched an investigation into Juventus for potential breaches of its Financial Fair Play regulations, focusing on the alleged financial violations.
For the 2021-22 season, Juventus' accounts showed a post-tax loss of €254 million ($274.7 million), a record-breaking figure for the Turin club. This followed a loss of €210 million in 2020-21.
Agnelli, who became Juventus' president in 2010, was integral in the attempted creation in April 2021 of the breakaway, closed-tier, European Super League (ESL) competition, which only lasted a few days before being forced to shut down amid overwhelming opposition.
Indeed, Juventus are still signed up to the ESL, alongside Spanish giants Barcelona and Real Madrid.
Juventus currently lie third in the 2022-23 Serie A table, having been knocked out of this season's financially lucrative UEFA Champions League at the initial group stage earlier this month.
Image: Simone Arveda/Getty Images