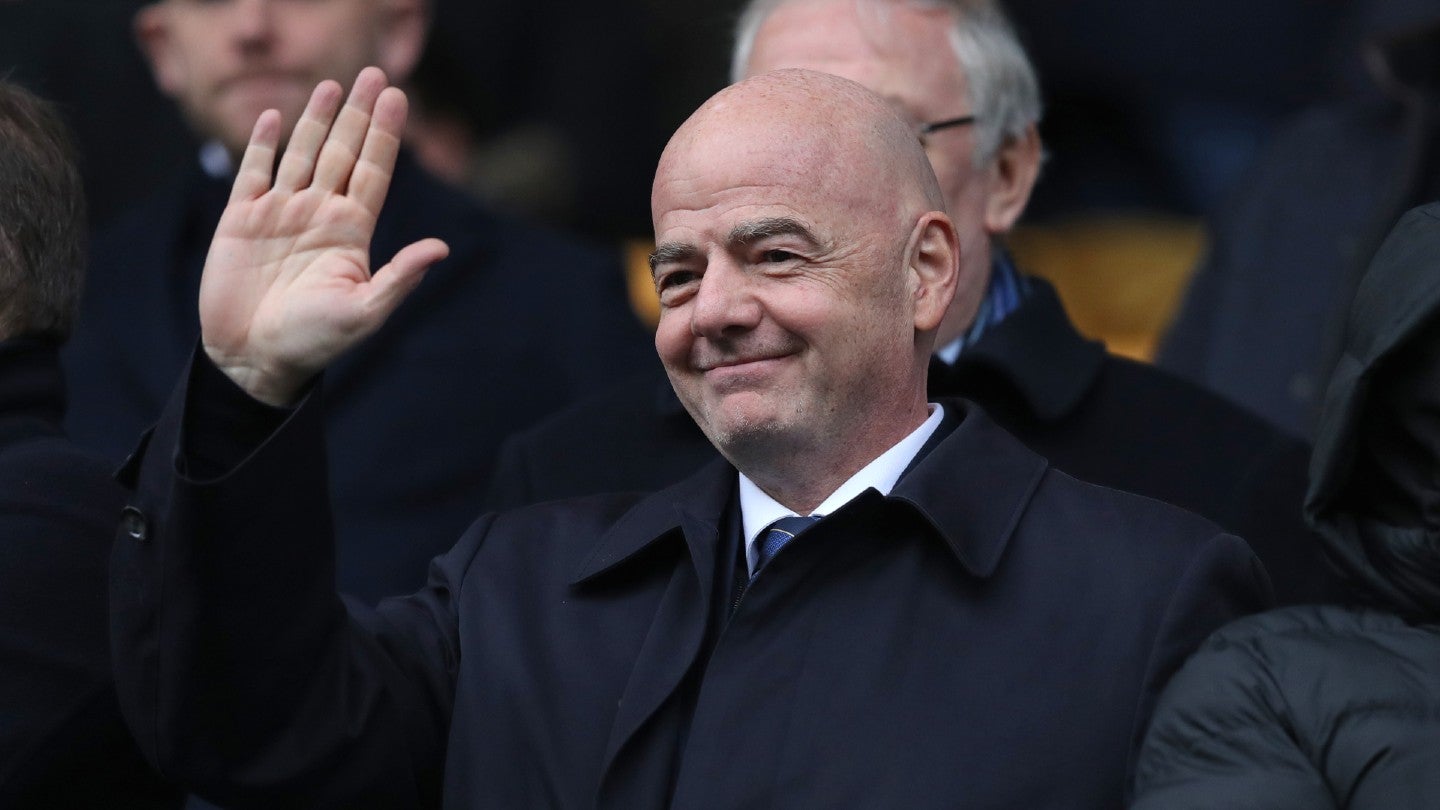 Gianni Infantino has been re-elected as FIFA president for another four years after standing unopposed at the congress of the world governing body in Kigali, Rwanda today (March 16).
The Swiss lawyer now officially starts his third term, which runs through 2027, despite not being universally popular among the 211 member associations or European leagues, due to several controversial remarks, as well as his failed attempts to introduce a men's World Cup every two years.
In the run-up to last year's men's World Cup, he irked several nations after staunchly defending Qatar's treatment of migrant workers, women, and the LGBTQ community. Several European countries, including Germany, Norway, and Sweden said they would not actively support him.
He was first elected in an Extraordinary Congress in 2016 following the resignation of his predecessor Sepp Blatter and retained the role in 2019 after standing unopposed for re-election.
While FIFA statutes currently limit a president to a maximum of three four-year terms, Infantino has already laid the groundwork for staying until 2031, declaring that his first three years at the helm do not count as a full term due to taking over from Blatter.
The FIFA president opened his remarks by likening his refusal to give up in the face of adversity to Rwanda's recovery after the genocide in 1994.
He said: "It is an incredible honor and privilege and a great responsibility. I promise to continue serving FIFA and football around the world.
"To those that love me, and I know there are many, and those who hate me … I love you all."
Infantino confirmed the governing body had generated a record income in the last cycle from 2019-22 and promised to substantially raise it again on the back of expanded men's and women's World Cup tournaments and the introduction of a 32-team Club World Cup.
He said: "Revenues rose to a record $7.5 billion [in 2022] in a period that was hit by Covid-19. When I arrived, FIFA reserves stood at around $1 billion, today they are at almost $4 billion.
"We promise new record revenues for the next cycle of $11 billion, and the new Club World Cup is not included in that figure, so it could increase by a couple of billion."
The men's World Cup will increase from 32 teams to 48 for the next edition in North America in 2026, while the women's World Cup will feature 32 teams for the first time in Australia and New Zealand later this year.
Infantino added that FIFA would continue to review the transfer system to "improve transparency" and suggested the organization will discuss a salary cap.
He said: "We must improve our regulations and the FIFA statutes. We will continue to evolve our good governance principles and look at the transfer system, and maybe have a discussion to improve the transparency of transfer fees and salaries.
"It might be necessary to introduce a cap, we have to think how we can do that. We will look at it with all stakeholders and see what we can do."
The re-election comes after FIFA announced the expanded men's 2026 World Cup will feature a record 104 games, including a new last-32 stage, after scrapping its controversial plans for a three-team group stage.
The governing body also announced changes to the international calendar which will see a 16-day, four-match international window added in September and early October from 2026, as well as nine-day two-match windows in March June, and November, angering European Leagues, who accused the body of "acting unilaterally without consulting, let alone agreeing, with those who are directly affected by them: the leagues, their member clubs, the players, and fans."
Image: Henry Browne/Getty Images