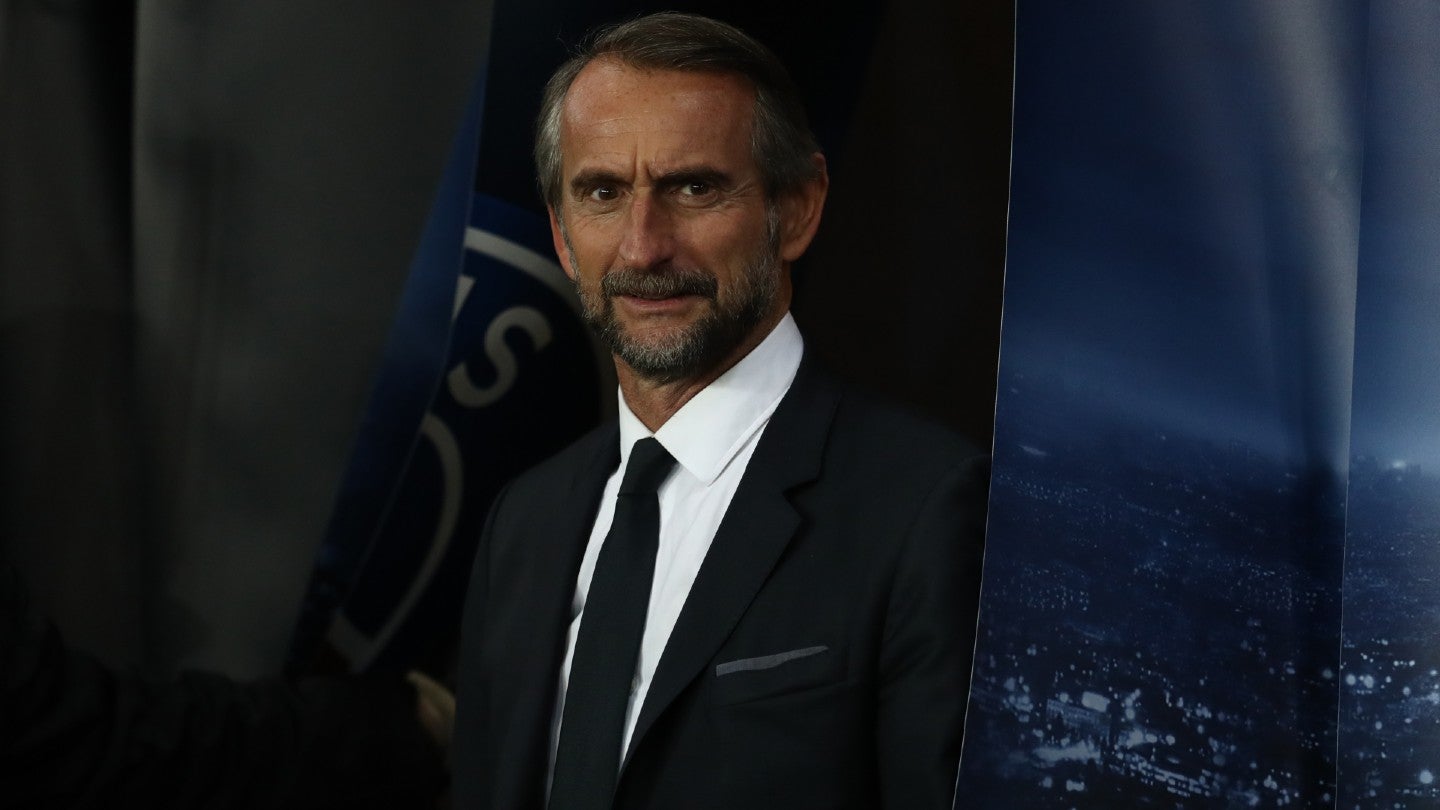 Ineos, the multi-national industrial and chemicals giant, has hired Jean-Claude Blanc as chief executive of its sports division from top French soccer club Paris Saint-Germain (PSG).
The Frenchman will lead Ineos Sport from February when he departs his role as deputy chief executive of the Ligue 1 team.
In his new role, Blanc will oversee all of the Ineos sports portfolio covering soccer, Formula 1 (F1), sailing, cycling, rugby, and running.
He will work closely with Dave Brailsford, who will focus on world-class performance management. The responsibility for execution and delivery in sports will remain with the respective chief executives of each sports team.
Ineos said Blanc's "extensive international experience in sports" will help the company to develop its investments in the Mercedes-AMG Petronas F1 Team, soccer clubs OGC Nice (France), FC Lausanne Sport (Switzerland), and Racing Club Abidjan (Ivory Coast), and Ineos Grenadiers cycling team, as well as its sponsorships of the British Challenge for sailing's 37th America's Cup, the New Zealand rugby teams, and the Eliud Kipchoge running team.
Blanc will be responsible for the development of "state-of-the-art" dedicated facilities for each of the teams that Ineos owns, developing their business plans and growing their global brands, and building them into a global integrated sports group.
The experienced sports executive spent 12 years at PSG, having joined the club from Italian giants Juventus where he served as chairman and chief executive over a five-year period.
Prior to that, Blanc was managing director of French tennis, responsible for the French Open grand slam at Roland Garros as well as the Paris Masters series and all French-based Davis Cup matches.
During his career, he also served as chief executive of Amaury Sport Organisation, the organizer of several French sporting events including cycling's Tour de France.
Jim Ratcliffe, chairman of Ineos, said: "I am delighted to welcome Jean Claude as chief executive of Ineos Sport with his many years of experience across different sports. We have high ambitions for all our sports teams with a particular ambition to raise our standards in football and Jean Claude will bring an entrepreneurial and innovative flair to all our teams."
Blanc added: "I am very honored and proud to join Jim Ratcliffe and his Ineos executive team. I am looking forward to helping to build and further develop all existing Ineos sports assets and to guide, along with the Ineos Sport board, each of the existing sport executive teams to even greater success."
Blanc will remain at PSG to manage the transition to a new executive with the club set to announce a replacement before his departure next month.
The reigning Ligue 1 champions also stated that they will announce further additional senior management arrivals in the coming months, "as the club continues its transformation on and off the field."