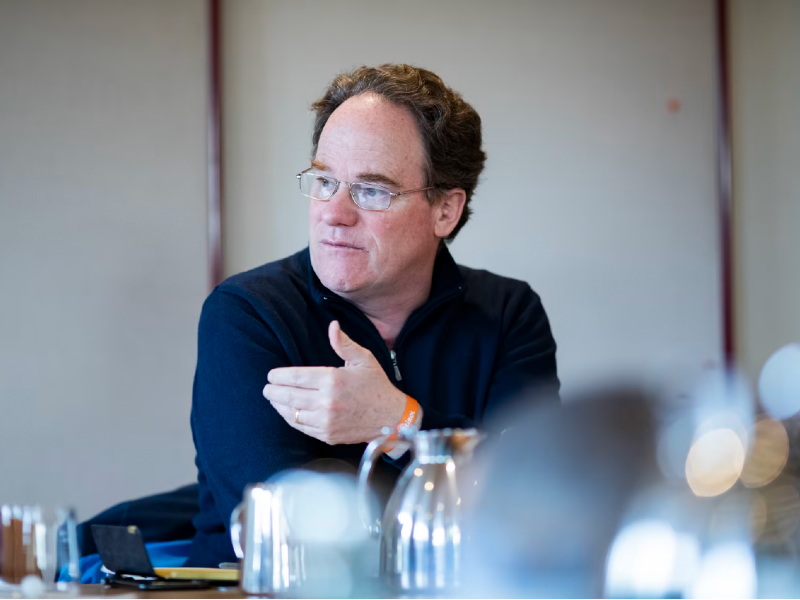 The International Biathlon Union (IBU) governing body has appointed Max Cobb, currently the president and chief executive of US Biathlon, as its new secretary general.
It was announced yesterday (August 30) that Cobb will start the new role in October and will move to Salzburg, Austria, where the IBU is headquartered.
Cobb currently has a seat on the IBU's executive board through his role at US Biathlon. That will end at the body's next congress from September 15 to 18, and he will resign as head of the national body.
He has held the chief exec and president positions at US Biathlon since 2006, before which he held a variety of different jobs, including as chief of competition for the 2022 Winter Olympic Games in Salt Lake City, US.
Cobb initially became a member of the IBU's technical committee in 2002 and was elected as the committee's chair in 2010.
He was then elected in 2016 to the governing body's executive board.
Cobb has said: "I am honored to have been appointed as IBU Secretary General at this exciting time for our sport and our federation. I have dedicated much of my life to biathlon and so it is a privilege to have the opportunity to lead such an experienced and talented team to ensure our biathlon athletes worldwide have a fair and productive platform to achieve success."
Olle Dahlin, president of the IBU, added: "Max has dedicated more than 30 years to the sport and brings significant professional leadership experience as well as a deep understanding of the IBU's operations. As an executive board member he worked closely with the IBU staff on numerous projects and has played a critical role in reforming our sport."
Earlier this month, the IBU's executive body said that at the aforementioned September congress, it will recommend maintaining the suspension of the Russian and Belarusian member unions.
The two bodies were initially suspended in early March, after Russia's invasion of Ukraine, which has since turned into a months-long occupation.