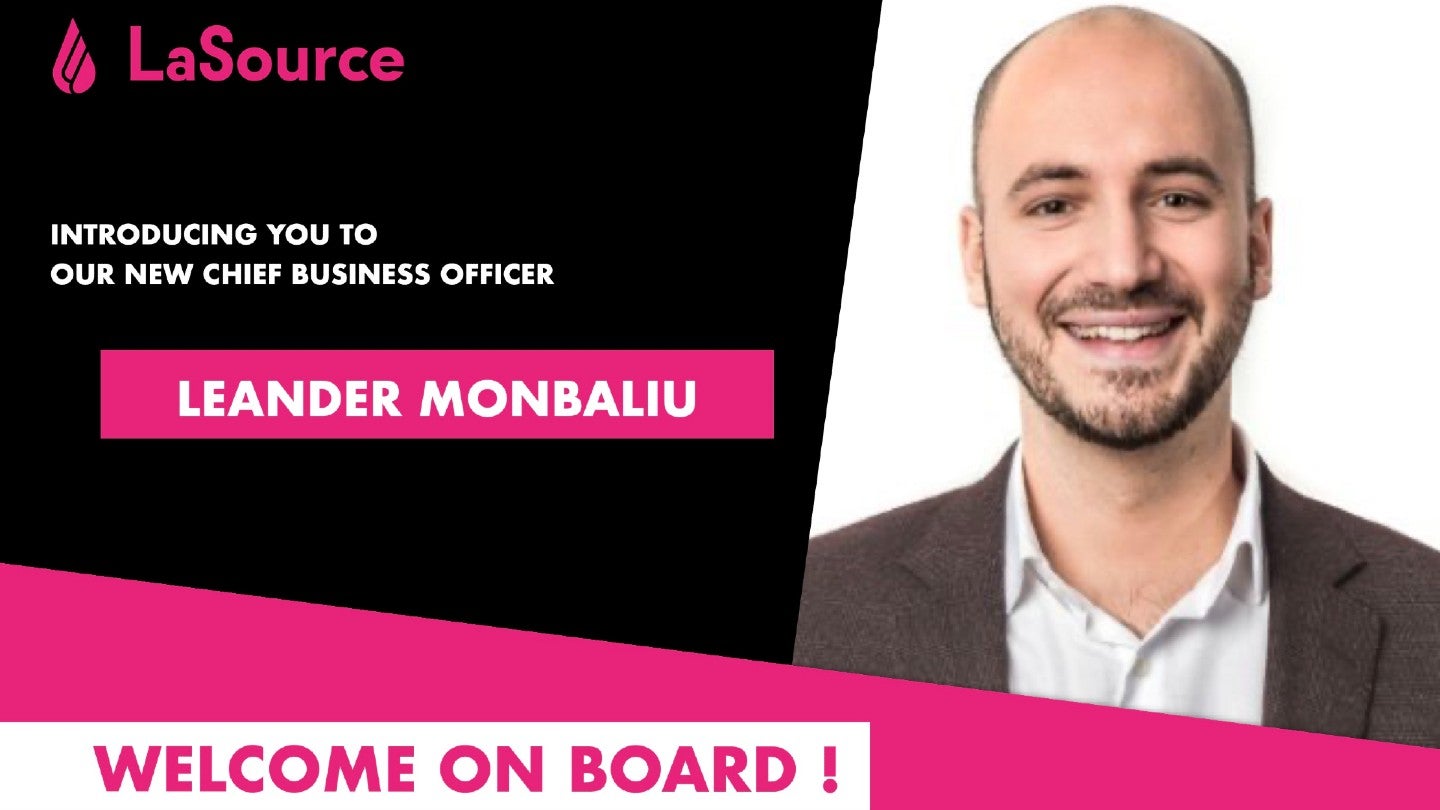 Leander Monbaliu, the former chief business officer (CBO) of Belgian soccer's top-flight Pro League, has joined France-based sports consulting agency LaSource in the same role.
He will also serve as a partner in the business.
With over 10 years of experience in the sports industry across soccer leagues and media, LaSource said Monbaliu will bring "a wealth of knowledge to help consolidate our consulting projects and how we support large sports organizations."
As CBO, he will be in charge of helping sports organizations define and implement their business strategies and to support them in achieving their growth objectives.
As well as providing innovation and digital strategy services to international organizations, LaSource will expand its value proposition by "helping rightsholders to grow and diversify their centralized revenues through effective business and media rights strategies."
The agency said Monbaliu will also play a key role in advising its portfolio of startups to best understand and navigate the European market.
The Belgian spent almost 10 years at the Pro League before stepping down in July last year.
During his tenure as CBO of the league, he negotiated several media rights deals, most notably landing a lucrative domestic five-year agreement with international pay-TV broadcaster Eleven Sports in 2020 worth around worth €103 million (then $111 million) per season until 2024-25.
Since leaving the league, he has been advising different rightsholders and start-ups in the industry.
Samuel Westberg, LaSource chief executive, said: "Leander is a great fit for our company culture. He has proven the ability to grow centralized revenues, drive innovation, and digital transformation from the rightsholder side, regardless of the organization's size, which is critical to our continued success."
Monbaliu added: "I am super excited to join the LaSource team. Bundling forces, we can assist rightsholders and any other stakeholder in their challenge to navigate a rapidly changing and professionalizing sports and media landscape.
"Together we'll be able to offer a unique mix of a deep understanding of the sports tech, media, and rightsholder's business"