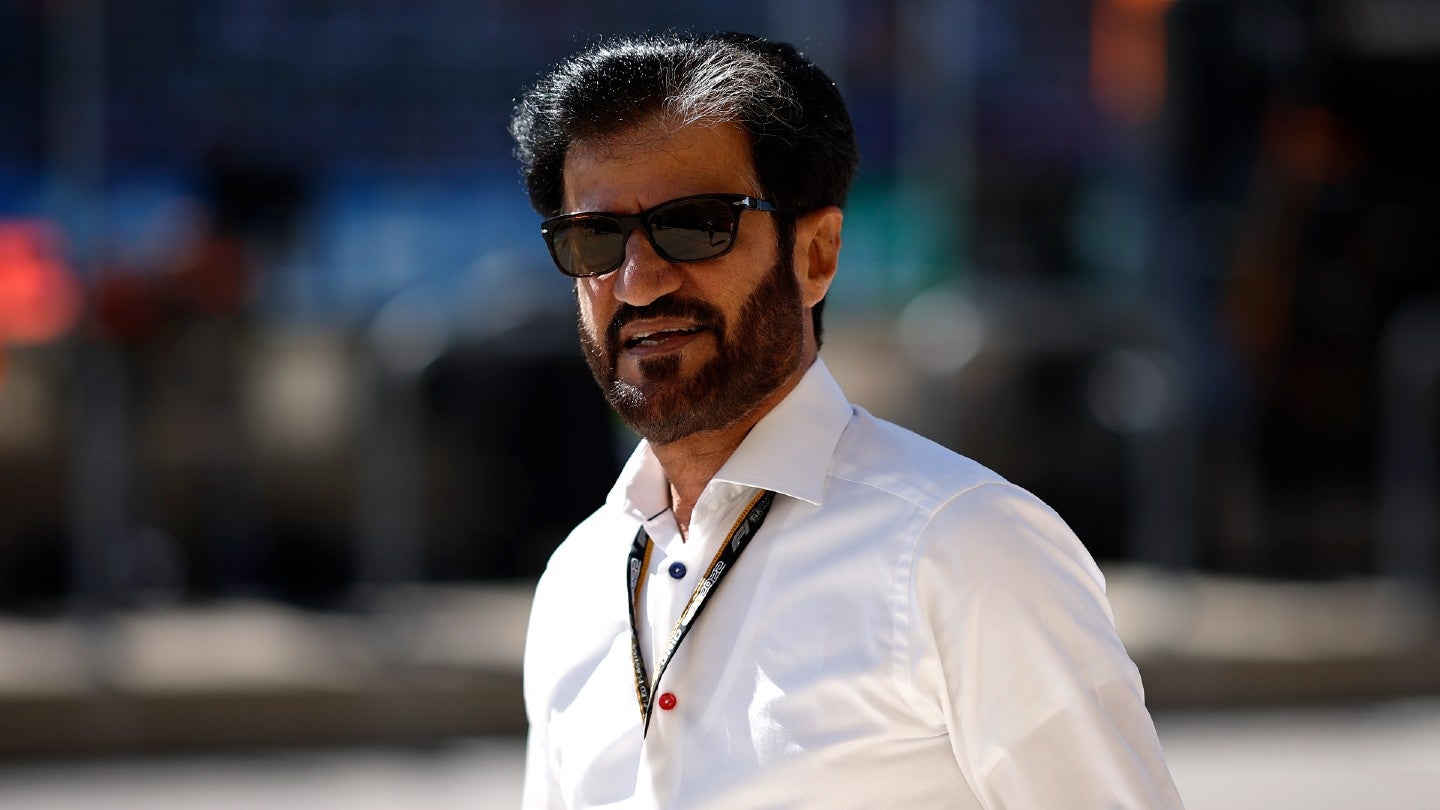 Mohammed Ben Sulayem, president of the FIA motorsport governing body, has announced he is stepping back from direct involvement in the prestigious Formula 1 (F1) championship.
In a letter to the 10 F1 teams yesterday (February 8) Ben Sulayem said he would be moving away from the day-to-day running of the series, with single-seater director Nikolas Tombazis taking over the management of the FIA's involvement as F1's regulator.
The move means Tombazis will now be the F1 teams' main point of contact going forward.
In the letter, Ben Sulayem said it had always been his "stated objective to be a non-executive president via the recruitment of a team of professional managers" which "has now largely been completed."
He added he would now "focus on strategic matters" with his leadership team.
The move comes amid an increasingly strained relationship between the governing body, F1's owners Liberty Media, and the F1 teams since Ben Sulayem took over as president in December 2021.
There were several points of conflict between Ben Sulayem and F1 last year, including the FIA's push to ban drivers from wearing jewelry during races and his blocking of the series' plans to expand its sprint races from three to six per season for six months – a move perceived as an attempt to extract greater financial returns from Liberty Media.
However, things came to a head last month when he received a cease-and-desist letter from F1's lawyers after commenting on the value of F1 following a Bloomberg report of a $20 billion bid from the Saudi Arabia Public Investment Fund (PIF), which Ben Sulayem said was an "inflated price tag."
Earlier this week, F1 boss Stefano Domenicali was forced to clarify the FIA's newly announced restrictions on political, religious, or personal statements, saying "F1 will never put a gag on anyone" after drivers expressed concern over the ruling.
He has also clashed with representatives of F1 teams over his failure to acknowledge that Liberty Media and the teams remain the ultimate decision-makers over whether a new entrant will be added when announcing the FIA was evaluating the process of allowing new applications.
Last week, the FIA was also forced to issue a statement defending Ben Sulayem after sexist comments from his old website surfaced from 20 years ago.
However, in a statement, the FIA has insisted the move was already planned as "the natural next step" in his role and not tied to recent controversies.
It said: "The president's manifesto clearly set out this plan before he was elected – it pledged 'the appointment of an FIA CEO to provide an integrated and aligned operation' as well as to 'introduce a revised governance framework' under 'a leadership team focused on transparency, democracy, and growth.'
"These goals, as well as the announcement of the new structure of the single-seater department, have been planned since the beginning of this presidency.
"The FIA president has a wide remit that covers the breadth of global motorsport and mobility, and now that the structural reorganization in Formula 1 is complete, this is a natural next step."
As part of the restructuring, Tombazis, formerly the head of the FIA's technical department, was given his new role as single-seater director last month, white Steve Nielsen was hired from F1 to oversee race control.
The FIA also appointed former automotive executive Natalie Robyn as its new chief executive, who will oversee F1 as part of her role.
Pre-season testing for the 2023 season will run in Bahrain from February 23 to 25, with the first grand prix of the season at the same venue on March 5.
Image: Chris Graythen/Getty Images