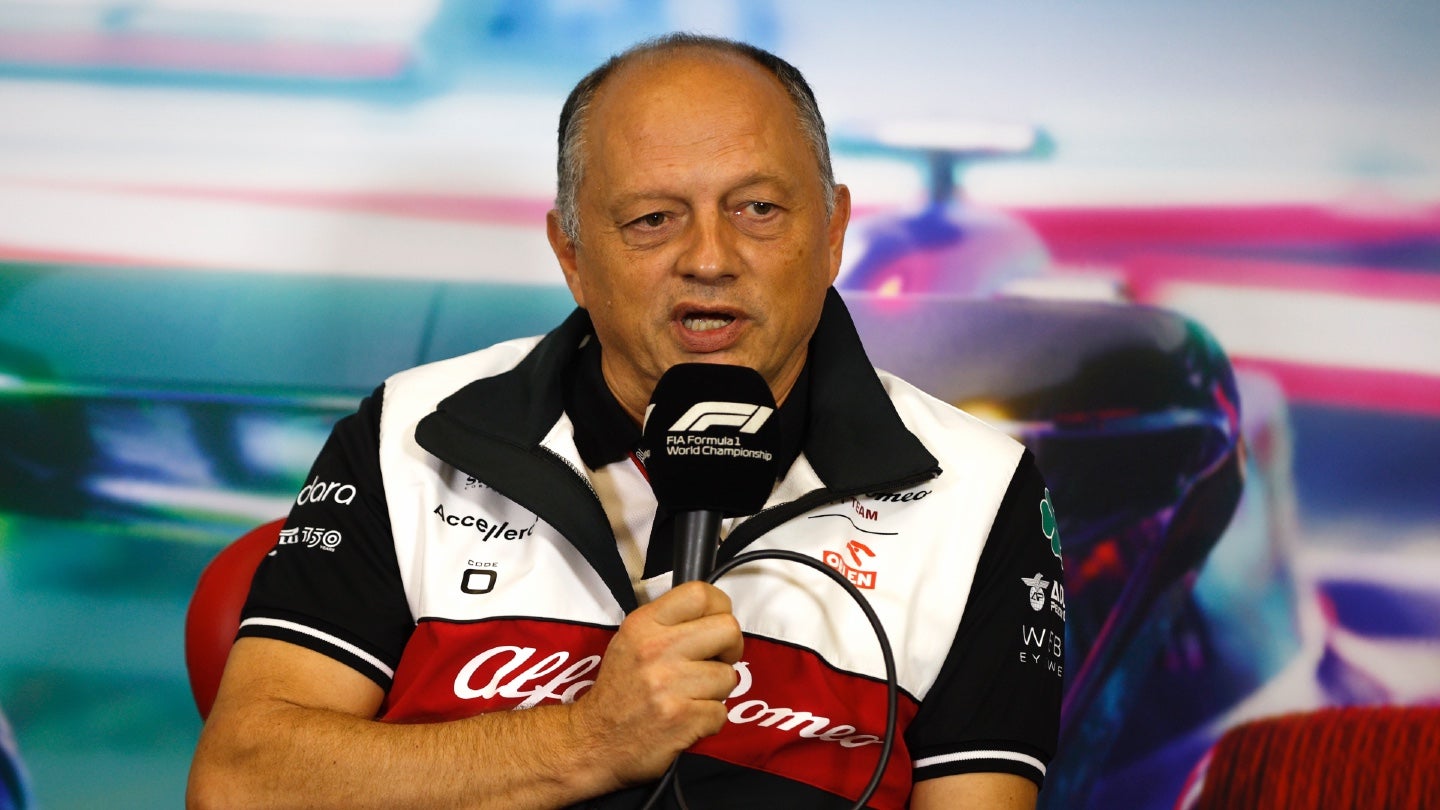 The Scuderia Ferrari, Alfa Romeo, and McLaren teams from motor racing's iconic Formula 1 (F1) series have all confirmed new team principals today (December 13), while the Williams outfit have announced the resignation of theirs.
Ferrari's announcement came first, with the Italian team bringing in Frederic Vasseur as their new team principal and general manager.
He joins from the equivalent position at Alfa Romeo (operating the old Sauber team), who immediately followed up Ferrari's announcement by confirming Andreas Seidl (currently of McLaren) as their new chief executive.
Seidl's team principal position at McLaren has been filled – ending the game of musical chairs – by an internal hire, Andrea Stella. Stella has been at the UK outfit since 2015, serving most recently as racing director.
Williams, meanwhile, have bid farewell to their team principal Jost Capito after two years.
Vasseur, 54, who joins Ferrari after five years in the same role at the Alfa Romeo team, will replace Mattia Binotto at the helm of the legendary Italian racing outfit.
Binotto, who first joined Ferrari in 1994, announced his resignation (effective at the end of the year) late last month after initially strong on-track performances from Ferrari during the 2022 season fell away towards the end of the recently-concluded campaign.
A series of reliability issues were compounded multiple by in-race strategy errors, leading to Ferrari eventually finishing a distant second in the constructors' championship to winners Red Bull.
Before his time as chief executive and team principal at Alfa Romeo, where he has been in situ since 2017, Vasseur held the same role at Renault for one season.
The 46-year-old Seidl will, meanwhile, take charge of Alfa Romeo in the build-up to its transition to becoming the Audi factory team in 2026.
He was head of Porsche's endurance racing program before joining McLaren and previously worked with the old Sauber team between 2006 and 2009.
Next year will be the last for Alfa Romeo under its current branding – it will then revert to Sauber for the next two seasons before Audi arrive in 2026.
Benedetto Vigna, Ferrari's overall chief executive, said: "We are delighted to welcome Fred Vasseur to Ferrari as our team principal. Throughout his career, he has successfully combined his technical strengths as a trained engineer with a consistent ability to bring out the best in his drivers and teams."
Vasseur added: "As someone who has always held a lifelong passion for motorsport, Ferrari has always represented the very pinnacle of the racing world to me. I look forward to working with the talented and truly passionate team in Maranello to honor the history and heritage of the Scuderia …"
Zak Brown, chief executive at McLaren Racing, commented on his team's appointment, saying: "I'm delighted that Andrea Stella will step into the team principal role and lead our F1 technical and operational program. Andrea is a highly talented, experienced, and respected member of our team with a strong track record of leadership and success in Formula 1.
"I've really enjoyed working with Andreas. He has provided great leadership for the team and has played a significant part in our F1 performance recovery plan and ongoing journey to return to the front of the grid. I thank him for the transparency throughout the process which gave us time to plan accordingly."
The Williams announcement comes with the team having been marooned at the back of the grid for many years and having finished 10th (out of 10) in last year's constructors' championship.
Capito has been in charge at Williams since the start of the 2021 season.
Williams Racing has said it will announce a new team principal "in due course."
Capito has said: "It has been a huge privilege to lead Williams Racing for the last two seasons and to lay the foundations for the turnaround of this great team. I look forward to watching the team as it continues on its path to future success."
Matthew Savage, chair at the US-based Dorilton Capital investment firm, which owns Williams, added: "We would like to thank Jost for his hard work and dedication as we embarked on a major transformation process to begin the journey of reviving Williams Racing. We're grateful that Jost postponed his planned retirement to take on this challenge and now he will pass the reins on for the next part of this staged process."
Last week, the team's former title sponsor Rokit was ordered by a US judge to pay more than £26 million ($32.2 million) in compensation to Williams after losing a crucial legal battle.
Image: Chris Graythen/Getty Images