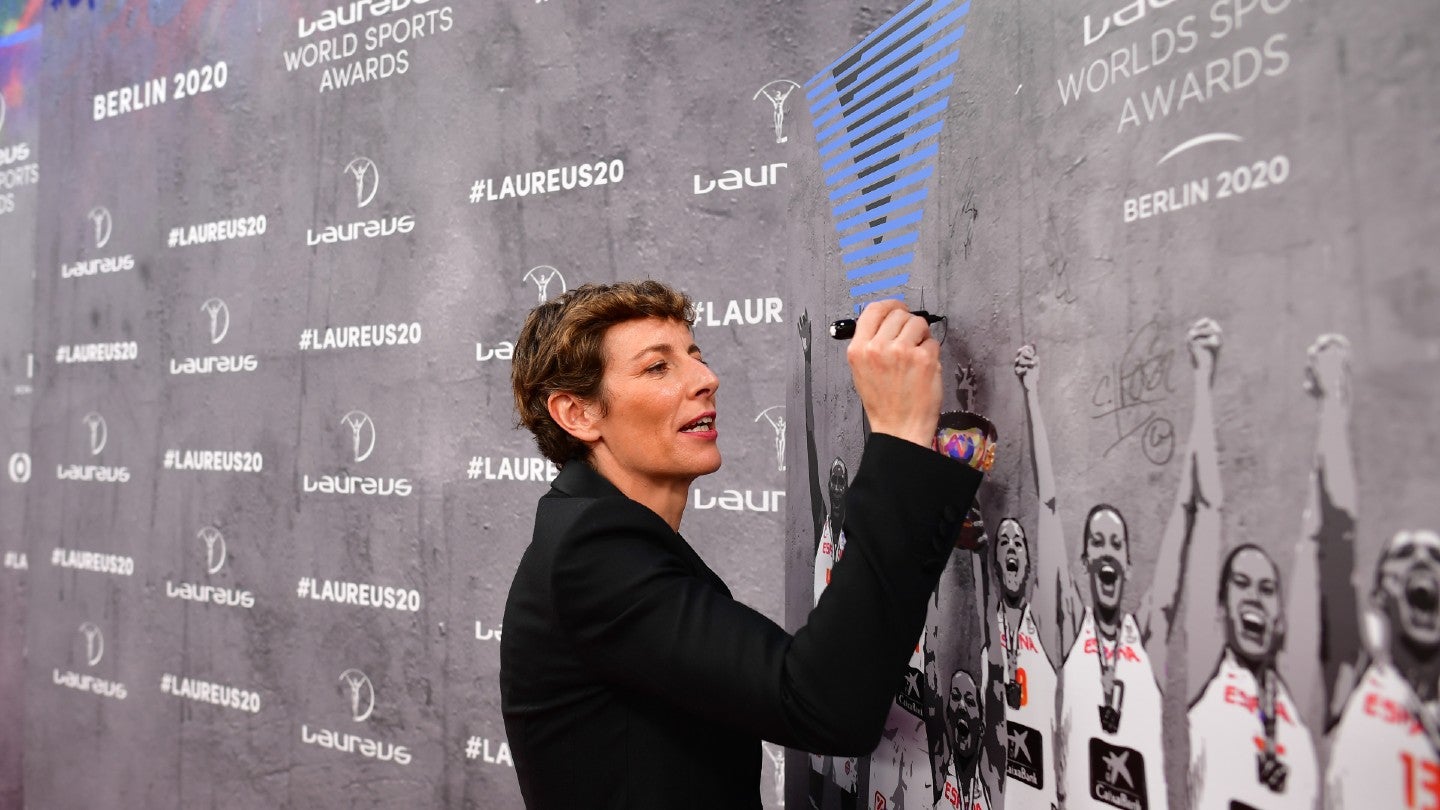 Former Spanish international basketball player Elisa Aguilar Lopez is set to run unopposed in her candidacy to become the next president of the Spanish Basketball Federation (FEB).
The FEB electoral board announced that Aguilar was the only candidate for the October 2 election once the candidacy September 18 deadline had passed.
Aguilar will be confirmed as the next FEB president once she is deemed to have passed the criteria for candidacy, which includes the endorsement of at least 15% of the general assembly of the Asociación de Clubs de Baloncesto (ACB). This will take place on October 2.
The ACB general assembly is made up of the 18 constituent members of the Liga ACB, Spain's top-tier basketball league.
Aguilar's confirmation is expected to be a formality, with the five-time Spanish League champion having already garnered the endorsement of all four FEB vice presidents.
Aguilar will succeed previous president Jorge Garbajosa, who left the post to become the new European president of the International Basketball Federation (FIBA).
Garbajosa has been FEB president since elected first in 2016, having run unopposed himself in 2020, before resigning in May to take up his new role at FIBA. Since his resignation, Fernando Sequeira has been acting as FEB president.
Aguilar will become the first female president of the FEB once confirmed. A European Championship winner with Spain in 2013, Aguilar currently serves as director of competitions at the FEB.
While Spain failed to defend its FIBA World Cup trophy in the 2023 edition, falling in the second round of the tournament, the financial outlook of the organization is set to fare somewhat better.
In July, the FEB signed a partnership with Avis Budget Group Iberia, the Spanish subsidiary of the American car rental company, to be the federation's car rental and official transport solution supplier until the end of 2024. Avis will also be an event sponsor for the Under 19 Women's World Cup currently taking place in Spain's capital, Madrid.
A month prior, the FEB also signed a deal to renew its partnership with fiber telecoms operator Finetwork for it to continue supporting basketball in Spain.