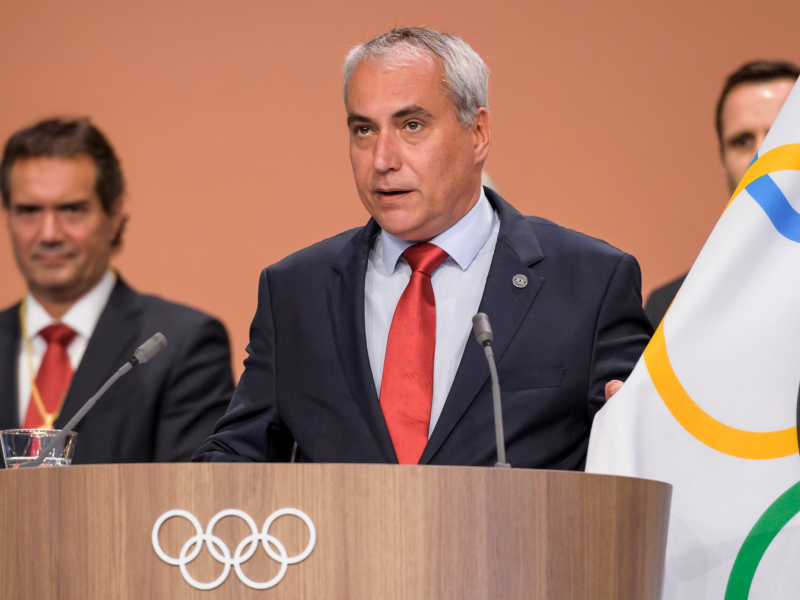 The International Equestrian Federation (FEI) has re-elected its Belgian president Ingmar de Vos unopposed.
The governing body confirmed at its hybrid general assembly in Cape Town, South Africa, yesterday (November 13) that de Vos would remain in the role until 2026.
The 59-year-old incumbent, who has been a member of the International Olympic Committee (IOC) since 2017, was running for what will be his third and last term over the next four years.
De Vos served as secretary general of the FEI between 2011 and 2014 before first being elected to the presidency in 2014 and being re-elected for a second term in November 2018.
After fending off four other candidates for his first election eight years ago, the last two have seen de Vos re-elected unopposed.
The president said after his acclamation: "I am deeply honored to have your trust and confidence to lead the FEI for one more term.
"We have moved forward together because we all put aside our differences for the wider benefit of our sport and community.
"We have come out stronger than ever as a result and I know that this foundation will serve us well in the future.
"The future is very much on my mind as I now embark on my final term in office … I am determined to leave a strong legacy that my successor and the community can continue to build on in the years to come."
Aside from his work at the FEI, de Vos is on various IOC commissions, including legal affairs, gender equality, diversity, and inclusion, as well as the commission for the Los Angeles 2028 Olympics.