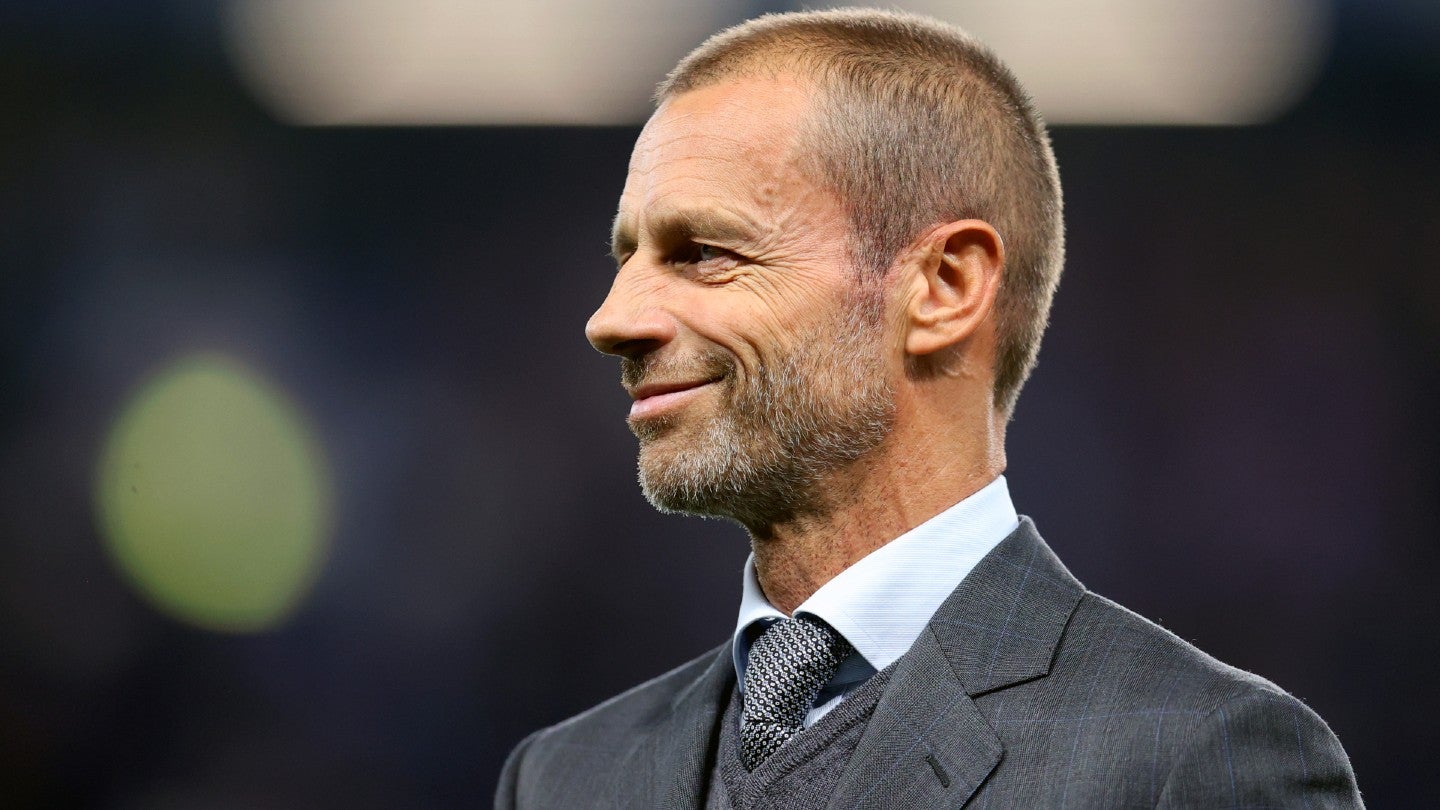 Aleksander Čeferin has today (April 5) officially been re-elected as president of European soccer's governing body UEFA for a third term.
The Slovenian's re-election was a formality at the 47th UEFA Congress held today in Lisbon, Portugal after UEFA previously announced he was the sole candidate in the running.
Čeferin, the organization's seventh president, will now serve another four-year term for the 2023–27 period.
He first took office in September 2016, beating Michael van Praag from the Netherlands to secure the election and replace Frenchman Michel Platini.
The 54-year-old was then re-elected by acclamation in February 2019 at the 43rd UEFA Congress in Rome.
Čeferin said: "Protecting this game is our mission. Our goal. Our purpose. Our raison d'être. We are elected, and we have a duty to set an example. We must never forget this. All of us.
"It is a great honor but mainly it is a great responsibility towards … football. I will do my best not to disappoint."
During the last few years, Čeferin and UEFA have dealt with the economic effects of the coronavirus pandemic and the failed attempt from 12 top-tier clubs around the continent to form a so-called European Super League.
He has also overseen the expansion (right at the start of his time in charge) of the European Championship premier men's national teams tournament from 16 to 24 teams, while it was confirmed last year that the UEFA Champions League top-tier clubs competition will undergo a significant expansion in the 2024-25 campaign.
At the congress, UEFA also announced the candidates elected to its executive committee with seven positions available for four-year terms.
These have been taken up by Armand Duka (Albania), Jesper Møller Christensen (Denmark), Petr Fousek (Czech Republic), Levan Kobiashvili (Georgia), Luis Rubiales (Spain), Philippe Diallo (France), and Andrii Pavelko (Ukraine).
Meanwhile, Wales' Laura McAllister was elected for the reserved female member position on the UEFA executive committee for a four-year term, while German Hans-Joachim Watzke was elected for a two-year term.
McAllister was elected unopposed and will serve as a UEFA vice president, becoming the first female to assume the position.
Elsewhere, England's Debbie Hewitt was elected to the FIFA vice president position reserved for the four British associations (England, Scotland, Northern Ireland, and Wales) for a four-year term.
Hungary's Sándor Csányi was unanimously re-elected for a FIFA vice president position for the same period following the withdrawal of Finland's Ari Lahti as a candidate prior to the election.
Portugal's Fernando Gomes was also elected for an ordinary member position on the FIFA Council for a four-year term, while Germany's Bernd Neuendorf was elected for a two-year term.