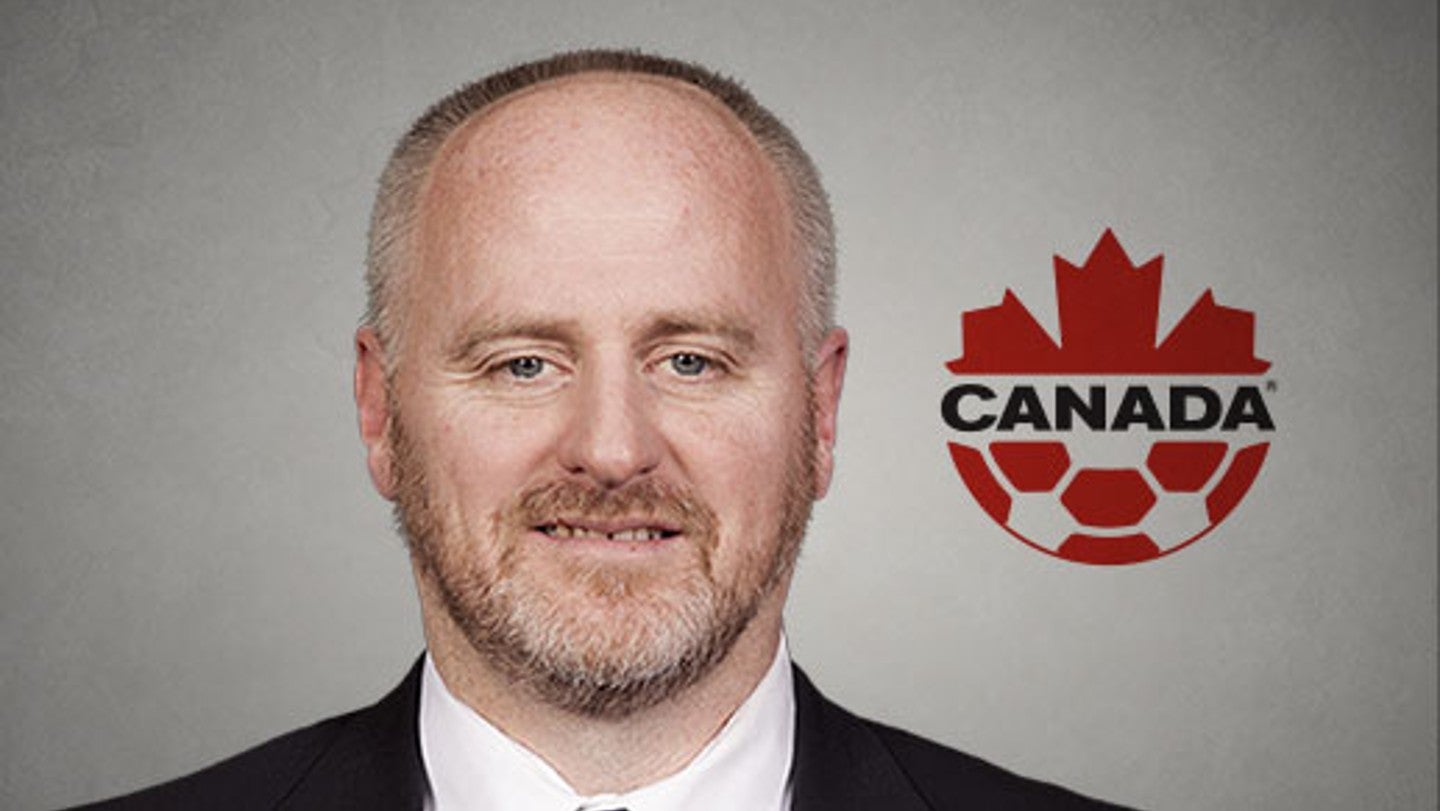 Earl Cochrane, the general secretary of Canada Soccer, has become the latest official to resign amid a lengthy and bitter labor dispute between the national governing body and the country's men's and women's national teams.
In an announcement made yesterday (April 20), Canada Soccer said it had "agreed to part ways" with Cochrane, who will remain with the federation until May 12 "to assist with the transition."
In a statement, Cochrane said: "I want to thank all our staff, partners, and the board for their support and trust. I am excited about the next chapter in my life and I am confident that through my work over the last 15 years of service, domestically and globally, I have left Canada Soccer in a better place.
"I am proud of the role that I have played in helping to stabilize this organization through its various periods of success and challenges."
His resignation comes two months after Nick Bontis stepped as president of the organization. At the time, Bontis acknowledged change would be needed to achieve peace between Soccer Canada and the Canadian men's and women's teams after tensions escalated over new collective bargaining agreements (CBA) for the two sides.
Cochrane was appointed general secretary last July after incumbent Peter Monopoli stepped down to become chief operating officer for Canada FIFA World Cup 2026.
He was hired following an "extensive global recruitment process" led by executive recruitment firm Lighthouse Search and approval by Canada Soccer's board of directors. He had worked with the organization for more than 21 years in two separate stints.
His hiring came amid a long-running dispute between Canada Soccer and its national teams, which saw them publicly clash over cuts to their programs and the governing body's financial agreements with Canadian Soccer Business (CSB), a new entity set up in March 2018 to represent the commercial assets, including sponsorship and broadcast deals, for the national teams.
On the day his appointment as general secretary was announced, the men's and women's teams issued a joint statement asking for Sport Canada to investigate Canada Soccer's governance practices "and of the circumstances by which Canada Soccer entered into its agreement with CBS."
Canada Soccer does not hold an ownership stake in CSB but is paid a set amount each year, with the rest used by CSB to help fund the top-tier Canadian Premier League. The players have stated they were never formally notified about the initial deal or details of its financial arrangements.
Cochrane was also one of several Canada Soccer officials grilled by a parliamentary committee on March 20.
The overall dispute centers around negotiations for the men's and women's new CBA.
The women's team's last CBA expired in 2021 and they are seeking the same financial backing ahead of this year's World Cup as the men received during their participation in last year's World Cup in Qatar.
The women's team's grievances, which include not being compensated for 2022 and being forced to cut training camp days and full camp windows, as well as trim the number of players and staff invited into camps, have particularly overshadowed its run-up to the World Cup ahead of the flagship tournament, which kicks off on July 20.
They were also told there would be no home games scheduled before the Women's World Cup.
The men's team, meanwhile, is negotiating its first formal deal where they are seeking 40% of World Cup prize money, a family and friends travel package, and an "equitable structure with our women's national team that shares the same player match fees, percentage of prize money earned at our respective FIFA World Cups, and the development of a women's domestic league."
The governing body and Cochrane seemed to take a step forward in repairing their relationship with the women's team last month after announcing it had reached an interim funding agreement, which mirrors its deal with the men's national team, including per-game incentives and results-based compensation.
At the time, Cochrane said of the agreement: "This is about respect, this about dignity, and this is about equalizing the competitive environment in a world that is fundamentally unequal.
"We have been consistent and public about the need to have fairness and equal pay by pillars of any new agreements with our players, and we are delivering on that today."
However, a week later the governing body's decision to release details of its proposed CBA for both teams an hour before players on the women's national team were due to appear before Canada's parliament further deteriorated relations.
Portland Thorns forward and national team player Janine Beckie told Parliament the players felt "disrespected" and were given no prior notice of the announcement.
She said: "We feel quite disrespected by the way they went about their business this afternoon. We believe what was talked about in good faith bargaining between our players' association and [Canada Soccer] should have stayed between the players association and the Canadian Soccer Association.
"And there were terms and number and pieces within their statement today that has not even been communicated to us. So that was a bit of a shock to us."
The women's team is ranked sixth in the world and won gold at the rescheduled Tokyo 2020 Olympic Games in 2021. The team is due to take part in the 2023 FIFA Women's World Cup, which is being co-hosted by Australia and New Zealand from July 20 to August 20.