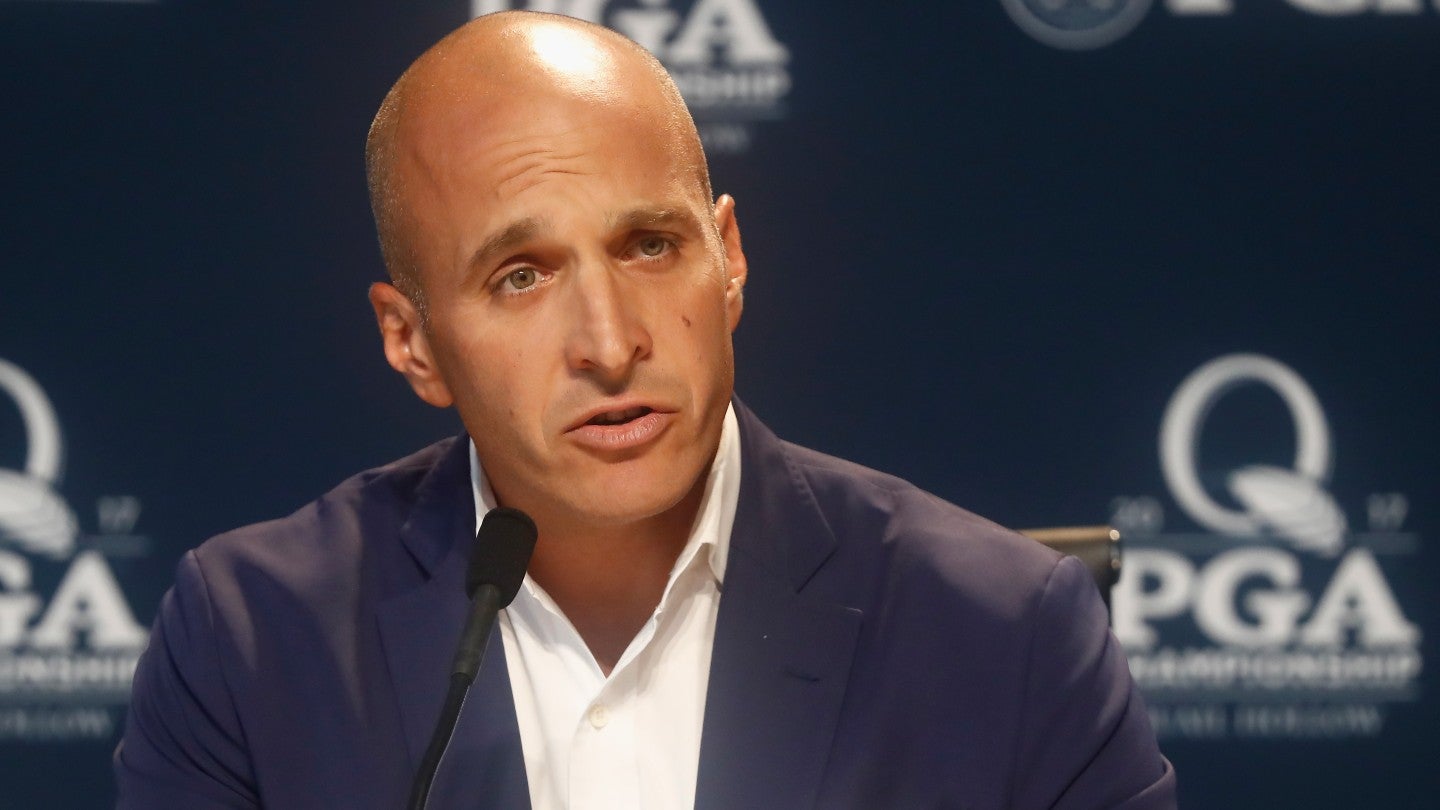 Pete Bevacqua will step down as chairman of US network NBC Sports to take up a role as athletics director at the University of Notre Dame.
Bevacqua, a Notre Dame alumnus, will replace long-serving incumbent Jack Swabrick when he departs in 2024.
Prior to taking on the role full-time, Bevacqua will join the prestigious Indiana-based University on July 1 in the role of special assistant to Swarbrick to begin the transition.
He will assume leadership of the athletics department in the first quarter of 2024.
Swarbrick, who has been Notre Dame's athletic director since 2008, will continue to handle duties in the coming months while mentoring Bevacqua.
Swarbrick said: "It speaks volumes about Notre Dame and [president] John Jenkins' leadership that we can implement such a well-conceived succession plan and attract someone of Pete's talent and experience.
"I have worked closely with Pete throughout his time at NBC and based on that experience, I believe he has the perfect skill set to help Notre Dame navigate the rapidly changing landscape that is college athletics today and be an important national leader as we look to the future."
In the interim, executives at NBC Sports are expected to report to Mark Lazarus, chairman of NBCU television and streaming.
Bevacqua is the second high-profile executive to leave NBCUniversal after chief executive Jeff Shell stepped down in April after acknowledging an inappropriate relationship with an employee.
He became the third chairman in the history of NBC Sports in 2020 after being promoted from his previous position as president of the sports group.
The experienced media executive led NBC Sports in its collection of assets and platforms, which included NBC Sports, NBC Olympics, the Golf Channel, NBC Sports Digital, NBC Sports Next, and NBC Sports on Peacock.
Bevacqua also oversaw the network's exclusive broadcast rights agreement with Notre Dame football, now entering its 33rd season.
He spearheaded a host of rights deals for NBC across the national and international sports landscape, including for the Olympics, NFL, Major League Baseball, English soccer's Premier League, the Tour de France, Nascar, French Open, and numerous golf properties such as the PGA Tour, US Open, LPGA, Ryder Cup, and DP World Tour.
Most recently, in August 2022, NBCUniversal and the Big Ten Conference reached a seven-year agreement.
Bevacqua had previously been chief executive of the PGA of America since 2012 before joining NBC. He has spent the majority of his career in the golf industry, with roles including global head of golf at the CAA Sports agency, chief business officer for the United States Golf Association, and managing director of the US Open.
Meanwhile, Kerry Kenny has been promoted to chief operating officer (COO) of the Big Ten Conference.
In the role, Kenny will be responsible for all television, broadcast, and media rights negotiations and execution, as well as oversight of content, digital, and social media strategy.
In addition, Kenny will oversee the collegiate conference's finance, operational legal, and human resources (HR) departments and will report to commissioner Tony Petitti.
Kenny has served the conference in a variety of roles – rules compliance, sport administration, public affairs, sport scheduling, and health and safety – since joining the Big Ten in August 2008.
Most recently, he was senior vice president of television, media analytics, and emerging platforms.
In other Big Ten developments, the conference has unveiled a new format for its American football schedule in 2024 and 2025.
With the additions of the University of California, Los Angeles (UCLA) and the University of Southern California (USC) into the conference, 2024 will be the first season with 16 teams and no divisional format.
The 2024 season will also debut the 'flex protect plus' model, which features a combination of protected opponents and rotating opponents for universities.
Each member institution will continue to play nine intraconference games per season, and teams will play every other conference opponent at least twice – once home and once away – in a four-year period.
Conference schedules will include 11 protected matchups that will continue to be played annually and feature a combination of "historic and geographic rivalries," as well as trophy games.
The guaranteed annual protected matchups are Illinois-Northwestern, Illinois-Purdue, Indiana-Purdue, Iowa-Minnesota, Iowa-Nebraska, Iowa-Wisconsin, Maryland-Rutgers, Michigan-Michigan State, Michigan-Ohio State, Minnesota-Wisconsin, and UCLA-USC. The other two-play opponents for each member institution will change every two years.
The 2024 season will conclude with the annual Big Ten Football Championship Game, which will feature the top two teams in the overall conference standings at the end of the regular season.
Image: Sam Greenwood/Getty Images