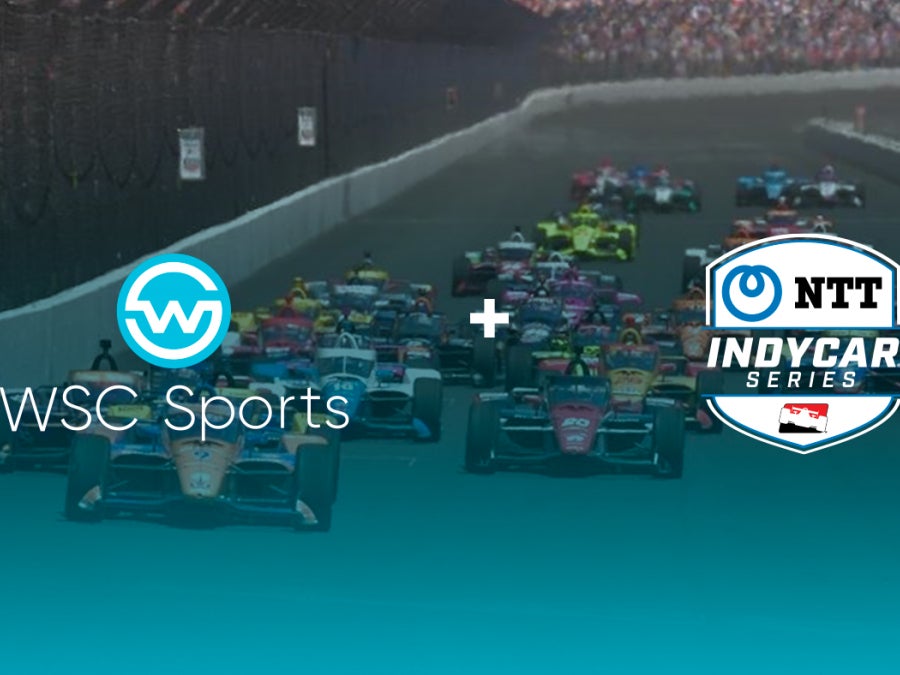 WSC Sports, the Israel-based video content provider, has partnered with IndyCar to provide AI-powered video highlights for the upcoming 2022 season of the motor racing series.
The company's platform will identify key moments in each race and automatically publish highlights and content to IndyCar Series digital properties, as well as with driver and team social channels.
IndyCar's title sponsor NTT, the Japanese technology services provider, is an investor in WSC Sports and previously leveraged the Israeli tech firm's offering to enable and enhance IndyCar's content creation and distribution capabilities.
The motor racing series initially collaborated with WSC Sports at the beginning of the 2021 season and is now expanding to a fully automated highlights solution for the 2022 season that begins Sunday (February 27) with the Grand Prix of St. Petersburg.
In addition, the WSC Sports platform will help "fuel exciting new fan experiences such as ingesting streams from all race cars with 'in-car cameras' (ICCs), providing fans with automatically generated real-time highlights from an unprecedented and unique point of view of the race from their favorite driver."
IndyCar said the tie-up will help it to "engage with fans and expand its reach, grow its brand, and explore new monetization opportunities for its racing content."
The IndyCar deal adds to WSC Sports' motorsports partnerships which already include Extreme E and Nascar.
Joe DaCosta, WSC Sports North America business development, said: "It's a thrill for us to be able to capture the excitement of IndyCar racing and be able to share all the action with fans in real-time. Motorsports are a new focus for us in the US, and we are excited to be able to partner with a first-class organization like IndyCar."
SJ Luedtke, IndyCar vice-president of marketing, added: "The challenges and pressure of driving in the IndyCar Series will now be conveyed to millions of digital consumers in real-time thanks to this partnership with WSC Sports.
"In partnership with NTT, we're in the midst of an aggressive and dynamic transformation that will extend the reach of our sport and convey our bold and unique narrative in increasingly relevant ways."
Last week, WSC Sports announced it had raised $100 million in a Series D funding round to facilitate its growth plans.