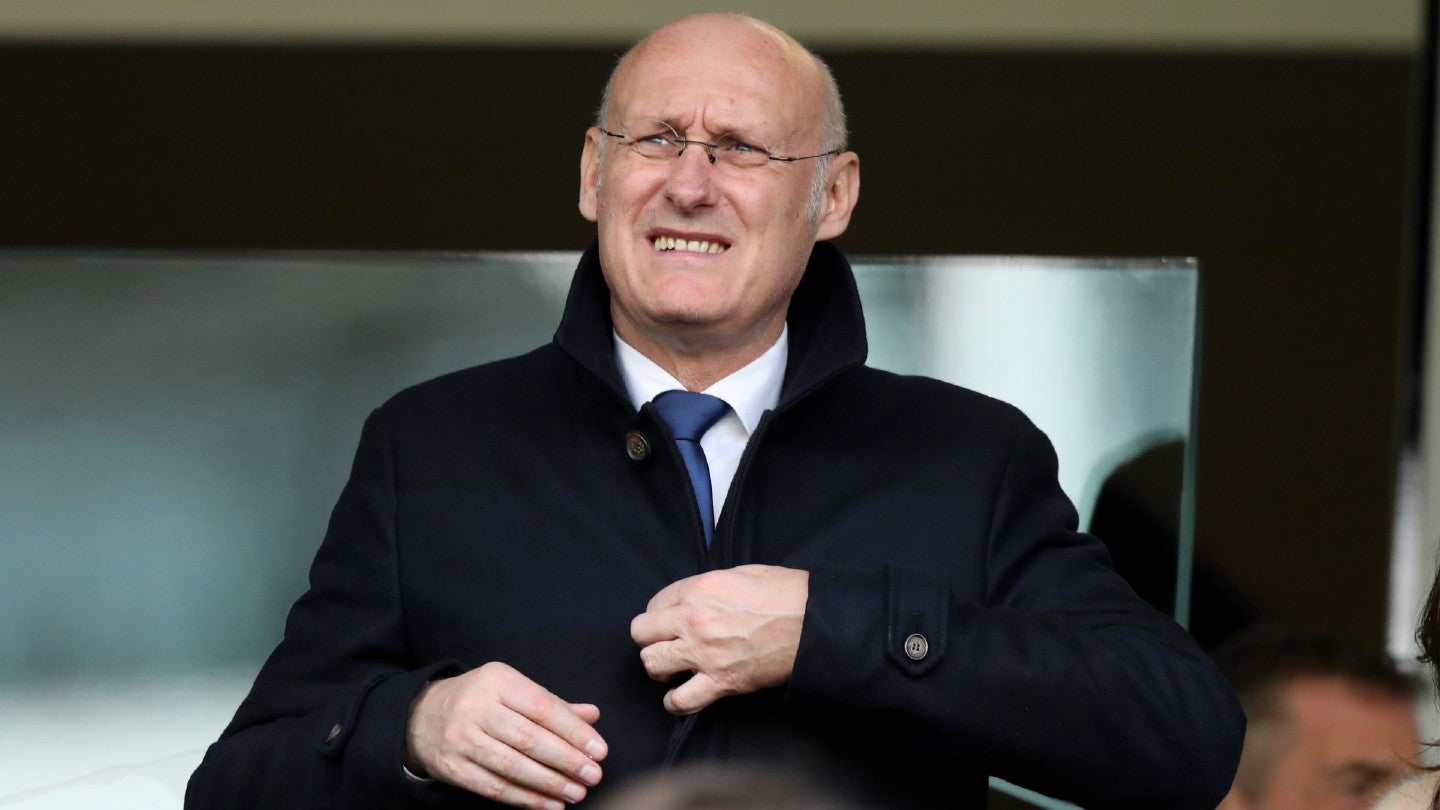 Frenchman Bernard Laporte has suspended himself as vice chairman of rugby union's international governing body World Rugby after he was handed a two-year suspended prison sentence and fined €75,000 ($79,023) on corruption charges.
Laporte, who is also the president of the French Rugby Federation (FFR), was found guilty by a court in his homeland just nine months before the country is due to host the next Rugby World Cup.
The 58-year-old was also banned from holding rugby posts for two years, but that is suspended pending an expected appeal.
World Rugby called an emergency meeting on Tuesday (December 13) and referred the matter to its ethics officer.
In a statement, the governing body said: "World Rugby notes the decision by vice chairman Bernard Laporte to self-suspend from all positions held within its governance structures with immediate effect, following his conviction by the French court in relation to domestic matters and pending his appeal.
"While acknowledging Laporte's self-suspension and right of appeal, given the serious nature of the verdict World Rugby's executive committee has referred the matter to its independent ethics officer for review in accordance with its integrity code.
"World Rugby will not be making further comment until the conclusion of the independent process."
Laporte was found guilty of a number of charges at a trial over influence peddling and illegally acquiring assets, including a €1.8-million shirt sponsorship agreement with construction firm Altrad for the French national team.
In March 2017, Laporte awarded the contract to the firm's billionaire owner and close friend Mohed Altrad, who is also the owner of Top 14 champions Montpellier.
Altrad was given an 18-month suspended sentence and €50,000 fine. Both men deny any wrongdoing and Altrad's lawyer said he would study the decision before deciding on whether to appeal.
In February 2017, Laporte signed a €180,000 deal with Altrad group for his image reproduction rights and prosecutors claim he did not deliver the services paid for.
Altrad's logo still features on France's shirts, with Laporte negotiating a renewal in 2018.
Laporte, who coached France in the 2003 and 2007 World Cups, was also found guilty of intervening in disciplinary action against Altrad's club Montpellier. He was convicted of helping to reduce a fine against the club from €70,000 to €20,000.
In November, financial prosecutors searched the headquarters of France's 2023 Rugby World Cup organizers as part of a government inquiry into the management of the organizing committee.
In October, Claude Atcher was sacked as chief executive of the organizing committee after a French labor investigator found he presided over an "extremely degraded social environment" that saw bullied employees reportedly suffer panic attacks and burnout.
Atcher was also part of the corruption trial involving Laporte and Altrad and was fined €5,000.
Laporte was ultimately found guilty on four of five charges but will remain in place as FFR president in the interim pending the outcome of his appeal.
Altrad Group was also a sponsor of the 2021 Women's World Cup and in August last year signed a lucrative shirt sponsorship deal with New Zealand.
However, that deal could be in jeopardy after Altrad's conviction, with New Zealand Rugby (NZR) seeking urgent talks with his company.
The body said in a statement: "We have been in discussions on the possibility of this outcome for some time. With the verdict against Mr. Altrad personally now having been handed down, we will be reconvening with representatives from the company immediately – as well as with our key stakeholders."
The two parties signed a six-year deal worth NZD12 million (then $8.3 million) per annum, with Altrad replacing US insurance group AIG covering the men's and women's teams.
Altrad is a top-tier global partner of NZR, with the sponsorship deal, which began this year, also covering the governing body's other representative teams, the All Blacks Sevens, the Black Ferns Sevens, the Maori All Blacks, and New Zealand's under-20 side.
Image: David Rogers/Getty Images