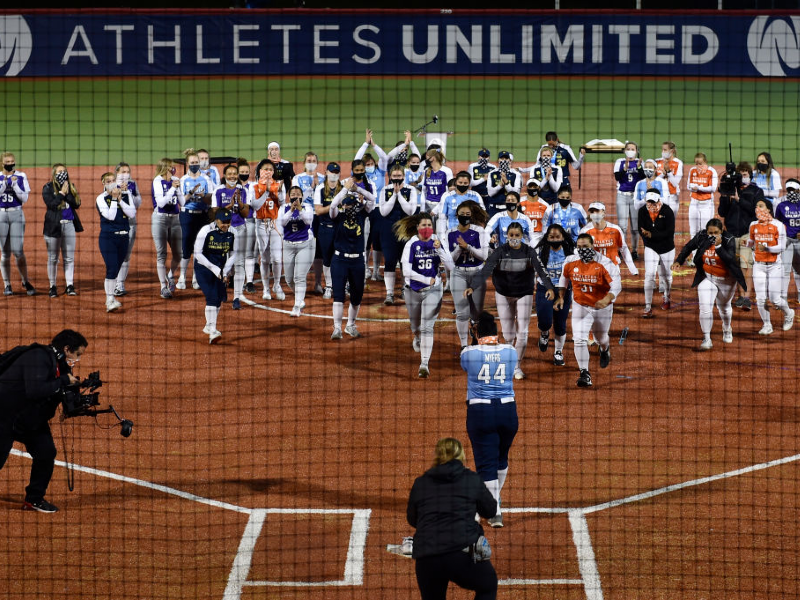 Athletes Unlimited, the network of professional women's sports leagues, has raised $30 million in funding from a range of new investors.
The new investors are led by Schusterman Family Investments and also include Jane Gottesman of Earlystone Management, film producer Sharon Harie-Cohen, and NBA basketball star Kevin Durant.
Prominent sports team owner David Blitzer, Sports Innovation Lab co-founder Angela Ruggiero, Salil Seshadri, and Keith Meister are also involved.
Athletes Unlimited launched in March 2020 and now includes leagues across softball, indoor volleyball, basketball, and lacrosse.
Jonathan Soros, a co-founder at Athletes Unlimited, said: "These investors share our vision and our ambition to not only reimagine professional sports but also to rethink the way a business can – and should – show up in the world … The growth of AU has far exceeded my expectations over its first two years. The addition of these strategic investors will only add to the energy and resources available to fuel further growth."
Gottesman added: "Athletes Unlimited is building a major commercial enterprise and leading the way with stakeholder involvement. Professional women's sports are poised for astounding growth, and Athletes Unlimited distinguishes itself by aligning investors over the long term with other crucial stakeholders – especially players."
In April this year, heavyweight sports broadcaster ESPN agreed a two-year agreement for softball and lacrosse with Athletes Unlimited.
Through the deal, more than 160 games across the two sports are being broadcast in the US across ESPN linear channels and the ESPN+ streaming platform.
In January meanwhile, US networks CBS and Fox agreed on broadcast deals for the 2022 seasons of Athletes Unlimited's basketball and volleyball leagues.
Image: Quinn Harris/Getty Images