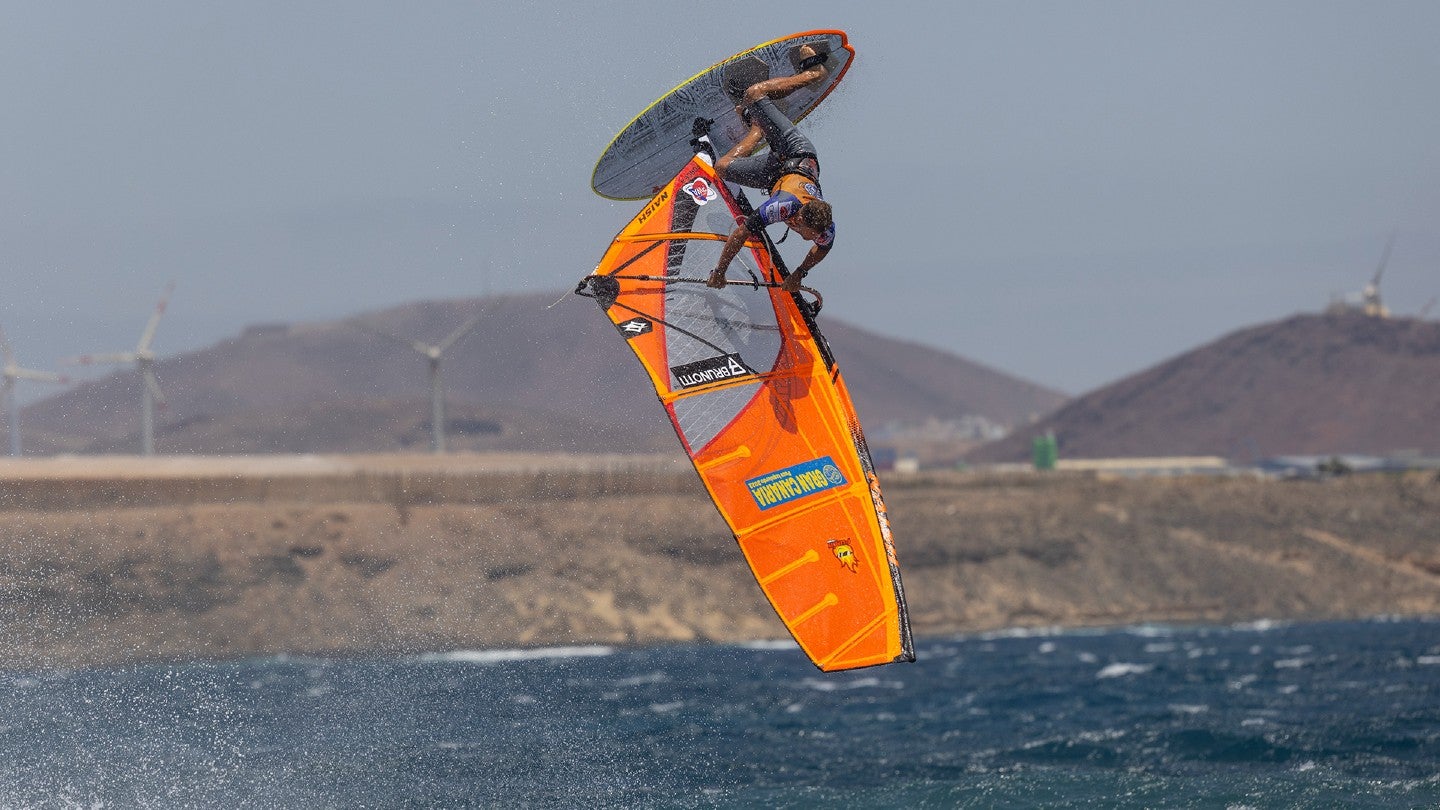 The Professional Windsurfers Association (PWA) and International Windsurfing Tour (IWT) have teamed up to launch the sport's largest tour calendar to date, which will see the pair jointly crown the season-ending men's and women's World Wave Champions.
The move, announced yesterday (January 10), will bring over 40 of the best wave events across 25 countries under one banner, with a unified rider ranking system that will allow participants to collect points at each event.
The events will be categorized under a new 'five-star pyramid', with local events (one star), national (two stars), international (three and four stars), and World Cup (five stars). Fewer points will be awarded at lower-ranked events, while more points will be given at larger events.
The PWA said the new system will generate a continuous point system that allows local riders to climb up the ladder to the world championships, similar to golf's PGA Tour, and tennis' ATP and WTA, the top men's and women's tennis tours, respectively.
The 2023 calendar is to be announced in the coming weeks.
The five-star World Cup events will be streamed lived across the world and include competitions at Africa's Cape Verde, Cloudbreak in Fiji, Topocalma in Chile, and Pacasmayo in Peru, as well as the season-ending Grand Final Aloha Classic in Hawaii, where the new Wave World Champions will be crowned.
Pro men riders will count their best three event results over the season, plus their result at the grand final to decide the overall rider rankings and pro-men world titles, while pro women riders will count their best two events over the season, plus their result at the grand final to decide the over rider rankings and pro-women world titles.
The PWA, founded in 1996, has run over 250 pro-level events around the world and awards the Professional Windsurfing World Titles that are authorized by World Sailing.
The IWT, founded in 2010, has grown to become the global organizer for riders, running over 25 local, national, and international events globally in 2023.
In a statement, the pair said they will "seek out the best locations, with the best riding conditions, for the best quality wave riding competitions", adding: "Our ultimate purpose is to discover, support, challenge, and crown the world's best wave riders. We're taking the sport and its champions to a new digital generation."