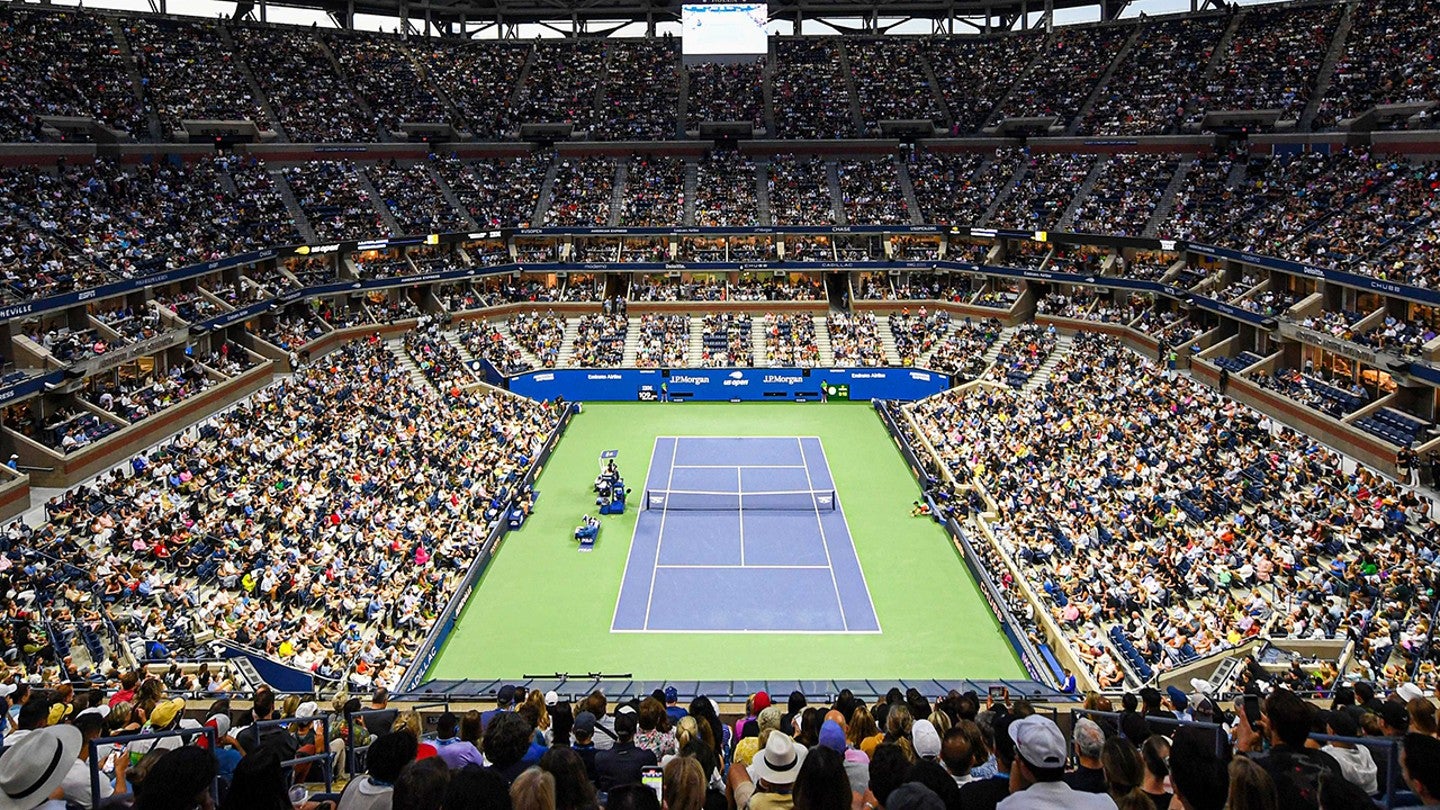 The United States Tennis Association (USTA), the national governing body and organizer of the US Open grand slam, has announced a range of digital fan features, including AI-generated commentary, ahead of this year's tournament.
The features come via the USTA's partnership with global technology company IBM, which was renewed last year to extend the pair's relationship to over 30 years. The partnership has seen IBM build the USTA's flagship USOpen.org website in 1995 and mobile app in 2009.
During this year's tournament, IBM's AI technology will automate narration and captions for highlight videos for every men's and women's singles match across all 17 courts. To ensure the accuracy of the commentary, IBM worked with the USTA to train AI models with tennis language to produce commentary with varied sentences and vocabulary to make the clips engaging.
IBM and the All England Lawn Tennis Club, organizers of the Wimbledon grand slam, announced a similar range of features powered by AI to enhance the fan experiences at this year's event. The company also worked with golf's US Masters on AI commentary for its app.
Jonathan Adashek, senior vice president of communications and marketing at IBM, said: "Fans accessing the US Open digital experiences this year will be able to experience every singles match, across all 17 courts, with detailed audio narration and captions accompanying each video – thanks to the power of IBM's watsonx generative AI, specifically trained on the language of tennis.
"The AI Commentary feature was developed based on the watsonx enterprise-ready data and AI platform, designed to enable businesses to accelerate generative AI work by leveraging foundation models and machine learning in one place, with their own data."
Another feature being deployed during the tournament is the AI Draw Analysis, which will see each draw ranked, allowing fans to see the projected difficulty of matches and projected outcomes.
The technology will be updated daily as the tournament progresses and the players advance or are eliminated.
Brian Ryerson, senior director, digital strategy at USTA, said: "Delivering a digital fan experience that showcases every key moment and storyline from the US Open is always our top priority, and IBM's development leadership continually enables our fans to connect with the US Open in deeper ways every year.
"We're particularly excited this year for fans to experience IBM's AI commentary with watsonx for all singles highlights, providing deeper insights into our video highlights than ever before.
"Additionally, with the watsonx powered AI Draw Analysis fans can easily visualize each player's potential opponents and highlight their complete path to the finals allowing greater insight into each round's potential match-ups."
The 2023 US Open's main draw runs from August 28 to September 10.
This week, organizers of the tournament have renewed partnerships with Mount Sinai, a hospital network based in New York City, and Tiffany & Co, the US-based luxury jewelry and design house.
Other top-tier partners of this year's edition include American Express, JPMorgan, Chase, and Emirates.