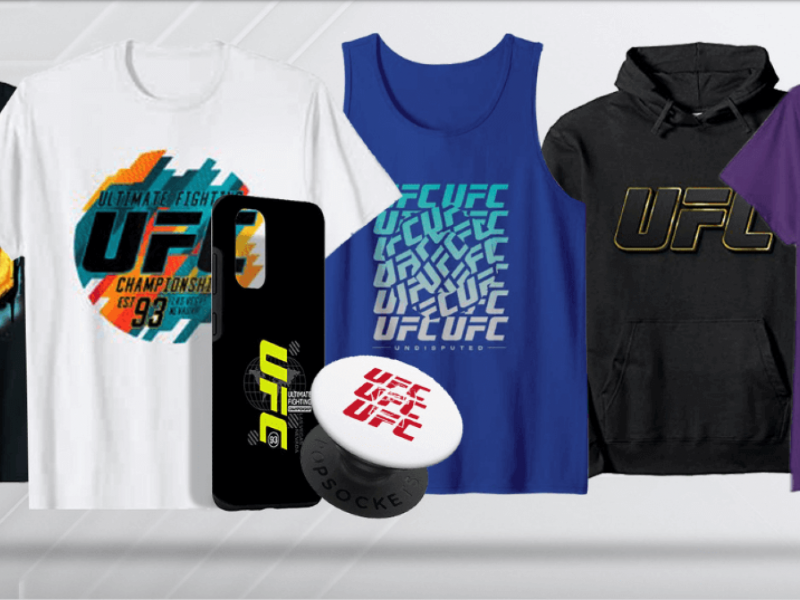 Ultimate Fighting Championship (UFC), the mixed martial arts promotion, has entered into a merchandise-based collaboration with a branch of global giant Amazon.
Through a deal announced on July 29 with the Amazon Merch on Demand sector of that company, UFC-branded merchandise and apparel are now available for purchase inside Amazon's US stores.
This range includes t-shirts, hoodies, sweatshirts, long-sleeve shirts, and tank tops, as well as a variety of accessories.
This new catalog is available, both parties have announced, through "UFC's participation in Amazon Merch on Demand, the innovative print-on-demand service that allows consumers to shop for fan merchandise with convenience and speed."
The selection of UFC merchandise available in Amazon's US stores can be viewed through the 'UFC Powered by Zappos' online page.
The initial tie-up in this sector between UFC and Amazon began last year when Zappos.com – a subsidiary Amazon-owned brand – became the exclusive manufacturer and distributor of licensed UFC apparel and accessories in US stores.
Tracey Bleczinski, senior vice-president of global consumer products at UFC, said: "We're thrilled to work with an incredible company like Amazon to enhance our fan gear with a broad array of new products with original designs for UFC fans … UFC fans are deeply passionate and loyal, and our fan gear is an authentic way for them to show their love and pride for the sport and stay connected to the brand."