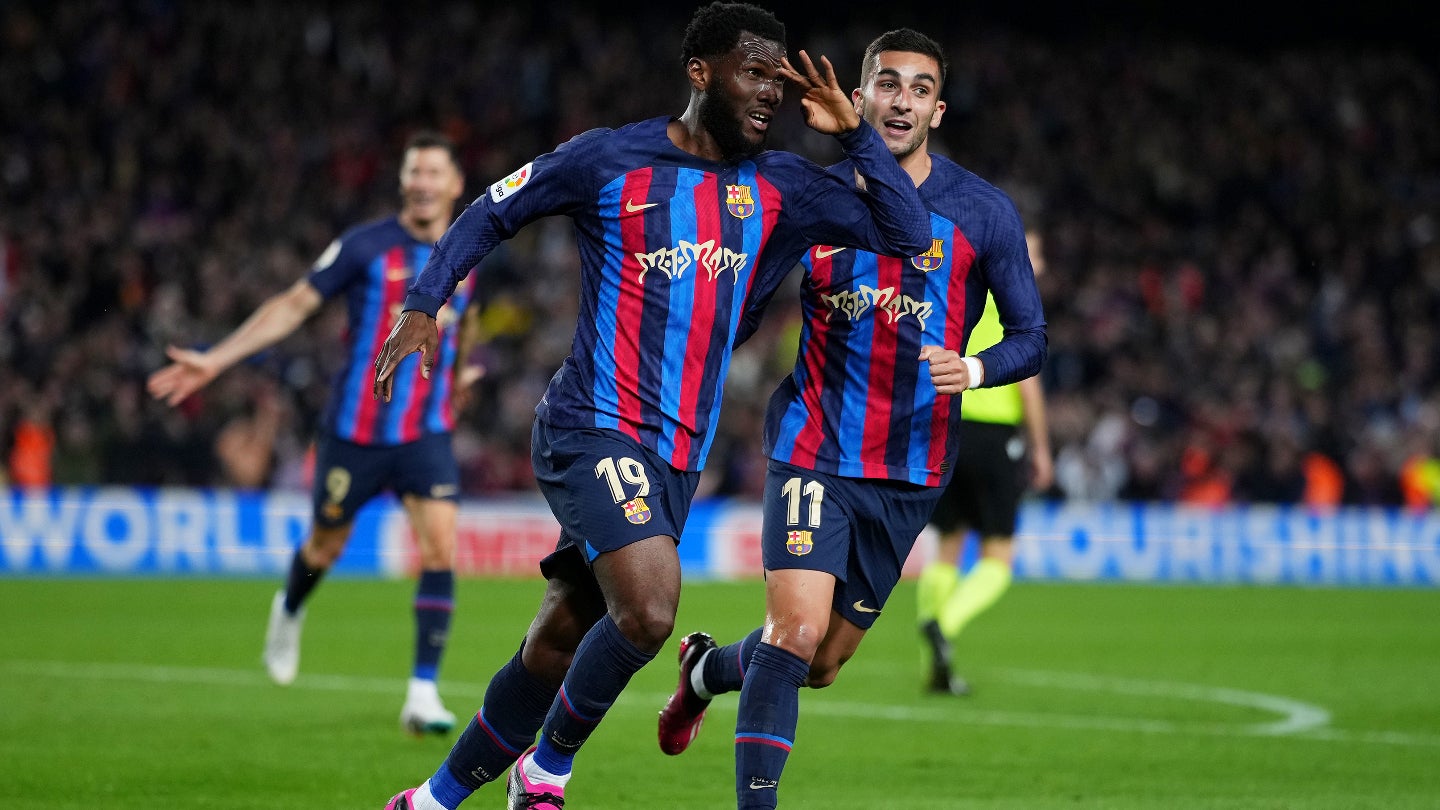 European soccer's governing body UEFA has today (March 23) announced an investigation into payments made by Spanish giants Barcelona to the former head of a referees committee in the country.
UEFA said: "Ethics and disciplinary inspectors have been appointed to conduct an investigation regarding a potential violation of UEFA's legal framework by FC Barcelona in connection with the so-called 'Caso Negreira'."
It has been alleged – and Barcelona have consistently denied – that payments made by Barcelona to Jose Maria Enriquez Negreira between 2001 and 2018 were in exchange for favorable decisions during games over that 17-year period.
Ethics and disciplinary investigators will now look into the payments, with a court in Spain having heard earlier this month that the club has been indicted for "false business records", "corruption", and "breach of trust."
An investigation into the matter has already begun in Spain following a complaint by the public prosecutor's office.
Barcelona have acknowledged the payments made to the Dasnil 95 company associated with Negreira – the former vice president of the Spanish soccer federation's refereeing committee – between 2001 and 2018. This came to light originally following a tax investigation into Dasnil 95.
That investigation actually began in May last year, it has been reported, but details surrounding it were only made public by Catalan media last month.
If UEFA concludes that a club has been involved in fixing matches by influencing refereeing decisions, it has the power to remove said club from a European competition. Rules introduced in 2007 allow UEFA to expel the offending club from its tournaments for one season.
Barcelona are well on course to qualify for the lucrative top-tier UEFA Champions League next season, which would be a welcome financial boost for a club that has had to deal with a host of debt-based problems over the last couple of years.
During the 17 years in question, Barcelona paid Dasnil 95 around $7.7 million, but the club has said this was for technical reports on individual referees.
The Spanish prosecutors' complaint has accused the Catalan club, as well as former presidents Sandro Rosell and Josep Maria Bartomeu, two other former executives, and Negreira, of reaching a "confidential verbal agreement" constituting corruption in sports, unfair administration, and falsehood in mercantile documents.
In a statement made last month, when the initial media reports around these payments came out, the Catalan giants denied wrongdoing and said the money was for an external consultant who provided the club with "technical reports related to professional refereeing," adding that this was "a common practice among professional soccer clubs."
It has been reported that when prosecutors asked Barcelona for the evidence of the aforementioned reports, either through documents or DVDs, these were not made available, however.
Real Madrid waded into the issue earlier this month, confirming they would officially join the complaint.
By joining the case, the club from Spain's capital will now have access to all relevant information and evidence used by the prosecutors.
Javier Tebas, chief executive of Spanish soccer's LaLiga, has said the current Barcelona president, Joan Laporta, should resign if unable to properly explain the payments.
Image: Alex Caparros/Getty Images