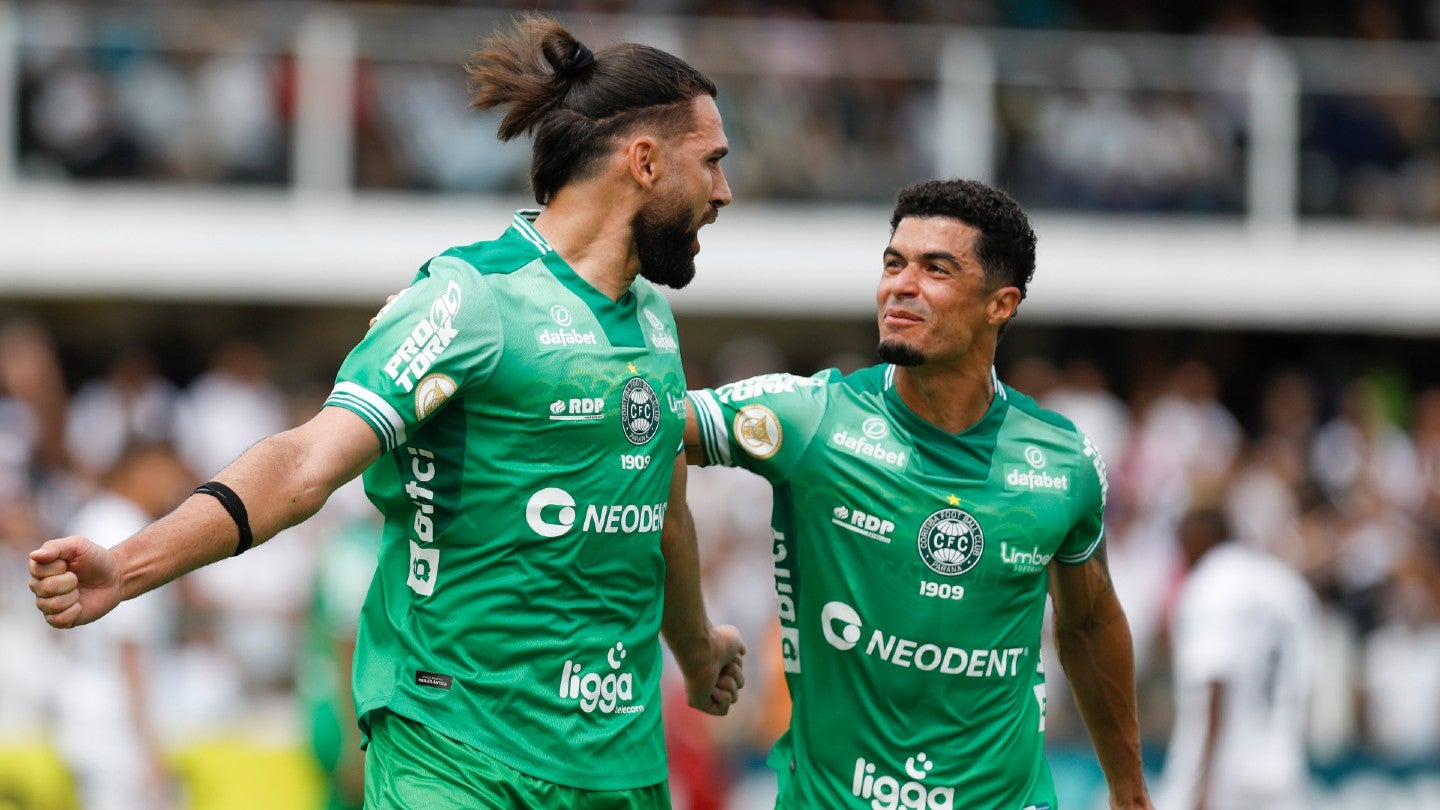 Coritiba have become the latest Brazilian soccer club to secure outside investment after finalizing a takeover by local private equity firm Treecorp Partners.
The deal, worth BZR1.3 billion ($260 million), will see Sao Paulo-headquartered Treecorp Partners take on 90% of the 113-year-old club, which is located in Curitiba, Parana.
Coritiba, who were promoted from the country's second division in 2021, currently sit 19th in the men's top-tier Brasileirão Série A.
The club has said that out of Treecorp's investment, BZR270 million will be used to pay off its debts, BZR100 million will be spent on updating its training center, and BZR450 million has been set aside for day-to-day operations.
Another BZR500 million will be used to modernize its home stadium, Couto Pereira.
Treecorp's acquisition follows a decision by the Brazilian government to loosen rules concerning club ownership so that they can be run as Limited Liability Companies (LLC), and by investors, as opposed to the previous model of fan-based ownership.
Last week, City Football Group (CFG), the owner of English giant Manchester City and multiple other clubs worldwide, finalized its acquisition of Esporte Clube Bahia in a deal worth BZR1 billion.
Miami-based investment firm 777 Partners acquired a controlling stake in Vasco da Gama in August last year, while former national team icon Ronaldo bought Cruzeiro. US-based investor John Textor, who recently acquired French side Lyon, also took over Botafogo.
Speaking to Brazilian news outlet Pipeline, Bruno D'Ancona, a partner at Treecorp and transaction lead, said: "We were intrigued when we saw two American funds buying two clubs from Rio de Janeiro and we delved into this topic.
"In developed markets, there are many funds dedicated to the sport, revenues are growing, and it is one of the only things that people still want to see live in the digital age.
"When we look at the Brazilian market, it is already the world's largest supplier of talent and may have a relevant repricing with the creation of the new league."
The investments come at a critical time for Brasileirão Série A, with two entities – the Liga Forte Futebol (LFF) and Brazilian Football League (Libra) – competing to launch and run a new domestic league.
A new league by either organization will only be valid from 2025 onwards, with the clubs having already signed contracts tying them into the current structure until 2024.
LFF has secured a conditional investment of BZR4.85 billion from US investment firm Serengeti Asset Management and venture capital firm Life Capital Partners. The investment is dependent on the league having all 40 first and second-tier clubs taking part, with 26 clubs signing up so far.
The project has also named the 1190 Sports marketing agency as a sports business advisor.
Libra, meanwhile, is being put together with the assistance of Codajas Sports Kapital and bankrolled by the BTG bank. Local media recently reported investors in the United Arab Emirates were in discussions for a stake in the project.
Last year, six top-tier soccer clubs (Corinthians, Flamengo, Palmeiras, Red Bull Bragantino, Santos, São Paulo) and two lower-tier sides (Cruzeiro and Ponte Pret) entered a contract with Libra.
Image: Ricardo Moreira/Getty Images