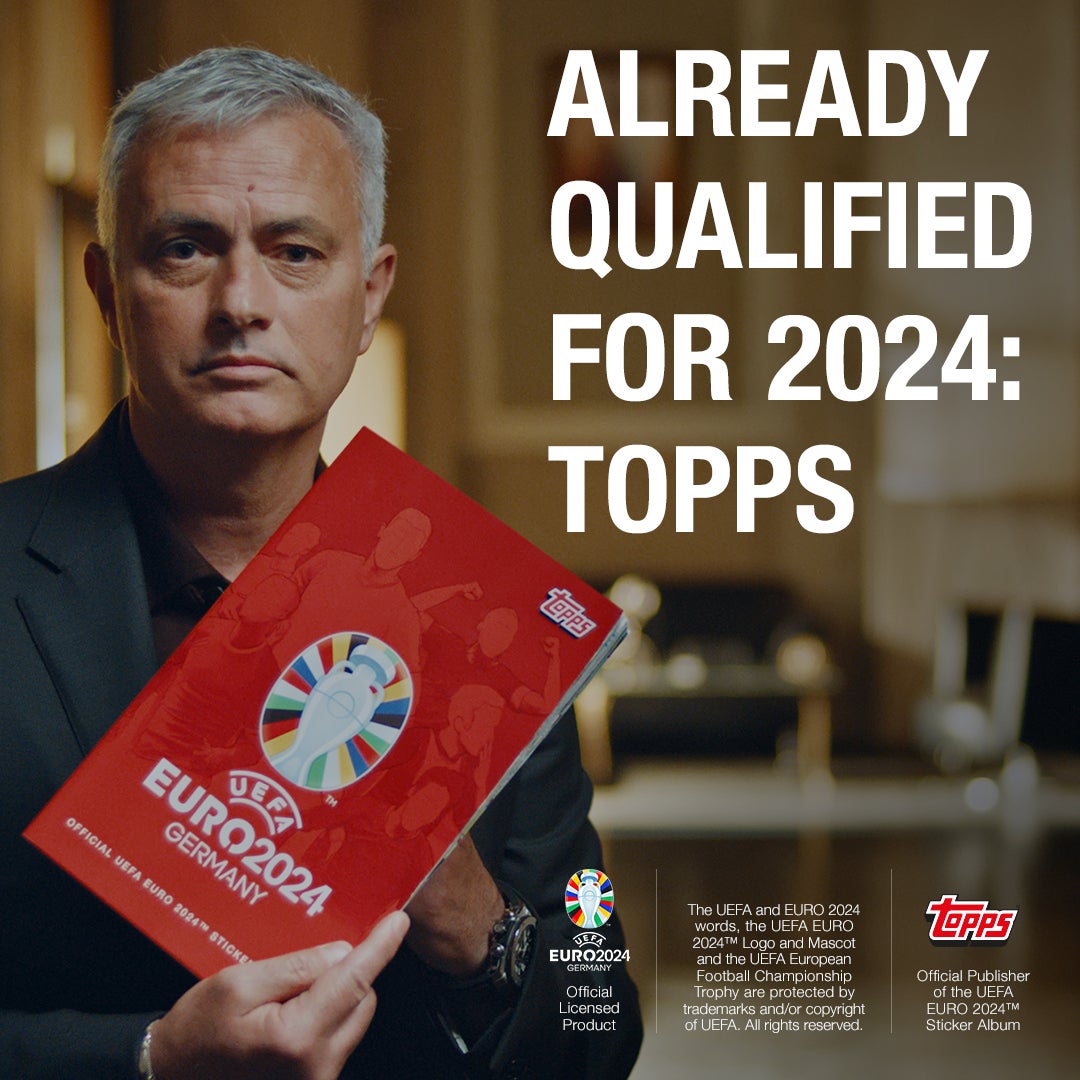 Topps, the trading card firm, has extended and expanded its licensing partnership with UEFA, European soccer's governing body, to cover the majority of national team UEFA competitions across the next six years.
The brand, which is already a partner of UEFA in a deal covering the clubs' Champions League, has now today (April 6) announced a partnership across the men's and women's UEFA European Championships and the men's UEFA Nations League Finals through to 2028.
From this year onwards, Topps will be an exclusive UEFA partner across these competitions in terms of official stickers, trading cards, and collectibles connected to the tournaments.
It is replacing rival Panini in this space.
Specifically, the deal will cover the men's Euros in 2024 (Germany) and 2028, the women's Euros in 2025, and the next three editions of the Nations League.
Topps has said the partnership will see UEFA "access Topps' iconic brand, collectibles expertise, and world-class product development and manufacturing capabilities at the biggest international tournaments across Europe."
Topps earlier this year became part of US-based online sportswear and equipment retailer Fanatics, which already has a deal in place with UEFA, running that body's fan shops at major tournaments.
The first range of exclusive products brought about by the partnership will be released by UEFA through Topps in the northern hemisphere summer of 2022.
Mark Catlin, general manager for international sports and entertainment at Topps, said: "We are naturally extremely happy to be the official partner of UEFA through to 2028, offering our community and football fans throughout the world, the premier national players, teams, and the greatest of European footballing moments. The announcement of this partnership is a huge step."
Fanatics paid roughly $500 million to acquire a significant stake in Topps in early January.
Other major sports deals which Topps has in place include arrangements with Major League Soccer in the US, German soccer's Bundesliga, as well as with motor racing's prestigious Formula 1.
Topps was valued at $1.3 billion early last year through a prospective merger with Mudrick Capital Acquisition Corp, which eventually fell apart after Topps lost future rights to baseball's top-tier MLB.
The firm, founded in 1938, was a public company up until 2007 when it was taken public following a $385 million deal.