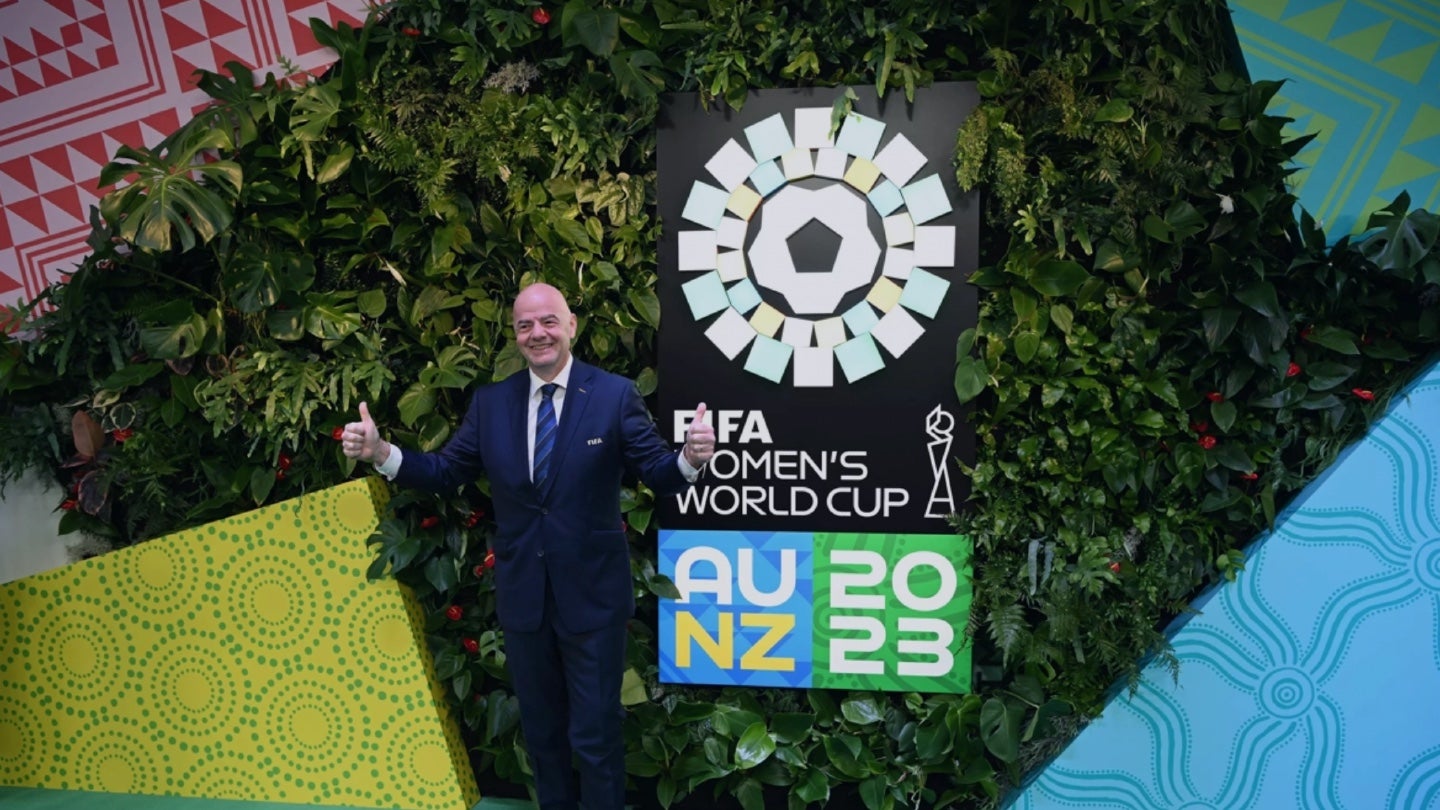 FIFA, world soccer's governing body, has announced that ticket sales for this year's Women's World Cup (WWC) have passed the number sold for the tournament's previous edition.
For Australia and New Zealand 2023, which will run between July 20 and August 20, a total of 1,032,884 tickets had been sold as of yesterday's (June 8) confirmation, surpassing the total sales figure for France 2019.
FIFA has said that this year's WWC is "on track to become the most-attended standalone women's sporting event in history."
For context, 52 games between 24 teams took place in France in 2019, whereas this WWC will comprise 64 matches played by 32 teams.
Of the million-plus fans who have purchased tickets, over 110,000 have done so for the two fixtures on the opening day – Australia versus the Republic of Ireland in Sydney and New Zealand taking on Norway in Auckland.
The half-a-million mark for ticket sales was passed in mid-January.
While ticket sales have been impressive, the tournament still does not have confirmed broadcast partners in several key European markets.
At the beginning of May, FIFA president Gianni Infantino decried offers made by media organizations from the 'Big Five' European countries – Britain, Spain, Italy, Germany, and France – as "disappointing" and "simply not acceptable."
Subsequently that month, government ministers responsible for sport in those five countries signed a letter putting pressure on media outlets to pick up the rights.
Meanwhile, FIFA has been found to have made false statements about the level of environmental impact the 2022 men's World Cup in Qatar had.
In a sustainability pledge made for the tournament, which took place in November and December, FIFA said it would be the first "fully carbon-neutral World Cup."
However, the Swiss Fairness Commission (SLK) has now upheld complaints from five nations regarding the claims, and has said: "FIFA was not able to provide proof that the claims were accurate during the proceedings."
In its decision, the SLK has "advised FIFA to refrain from making unsubstantiated claims in the future. Particularly the claim that the 2022 FIFA World Cup in Qatar was climate- or carbon-neutral."
The FIFA statement regarding the World Cup's carbon-neutral status was challenged by campaigners from the UK, Switzerland, France, Belgium, and the Netherlands.
While FIFA admitted a footprint of 3.6 million tons from the event, it claimed these were offset by a range of initiatives, including offsetting every ticketholder's airplane emissions.
The SLK concluded, however, "that it should not be claimed that sustainability goals have been achieved if there are no definitive and generally accepted methods for measuring sustainability or ensuring sustainability measures have been implemented.
"In addition, the soccer body has repeatedly promised to fully offset emissions that will be definitively calculated at a later date.
"However, it did not prove that the emissions stated in the ex-ante report had been offset and did not set out a plan to define how it will further offset emissions."
The regular found that FIFA's claim around carbon neutrality was intended to be "commercial communication."
FIFA has made a statement in reply, saying it is "fully aware that climate change is one of the most pressing challenges of our time and believes it requires each of us to take immediate and sustainable climate action.
"In reference to the recommendation by the Swiss Commission for Fairness in Advertising, FIFA is analyzing the reasons for its recommendation, which may still be appealed."