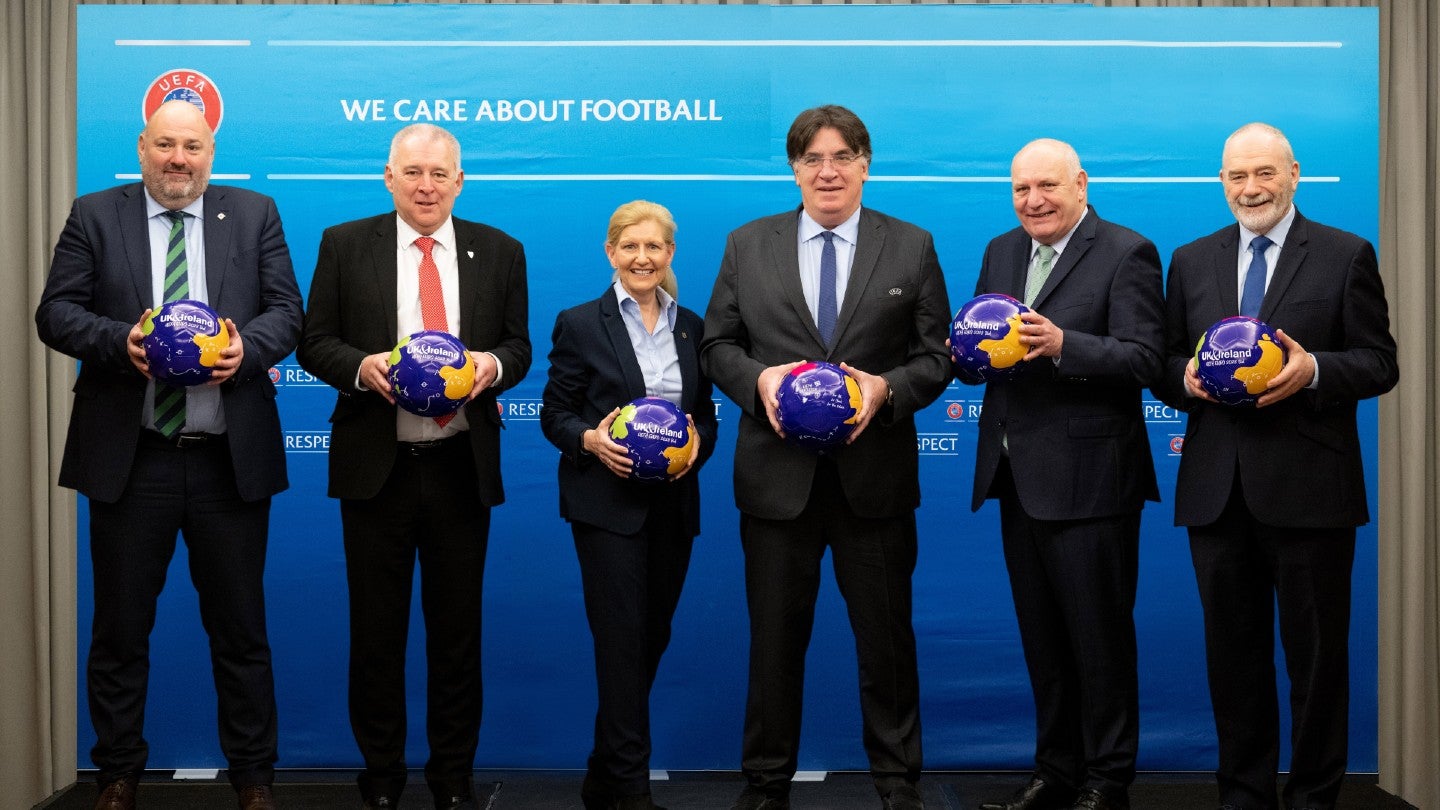 UEFA, European soccer's governing body, has received final bid dossiers from nations interested in hosting its flagship European Championships in 2028 and 2032.
The UK and Ireland (represented by the soccer associations of England, Northern Ireland, Republic of Ireland, Scotland, and Wales) have submitted a bid dossier to stage the men's national teams tournament in 2028, while Turkey is bidding for either Euro 2028 or 2032.
Meanwhile, the Italian Football Federation (FIGC) has submitted a bid dossier for Euro 2032.
UEFA will evaluate each of the bids "in the forthcoming months" with the host nations to be announced in October following a vote by its executive committee.
The submission of the final bid dossier by the UK and Ireland (pictured) would indicate that the respective governing bodies have provided UEFA with guarantees that it was reportedly concerned about.
After the preliminary UK and Ireland bid dossier for the tournament was submitted last November, UEFA sent a list of questions to the prospective organizers with instructions to quickly resolve outstanding issues such as policing, airports, and tax exemptions.
Additionally, there was an issue around naming rights for the Tottenham Hotspur stadium in London (which would act as a key tournament venue) which had not been provided at the time.
The five-nation bid has received support from the respective governments of each country.
UEFA set a deadline of the end of 2022 by which all the necessary government guarantees had to be submitted. Failure to have done so will have seen the continental body re-open the bidding process for the tournament.
It is understood that UEFA has abandoned plans to expand the Euros to 32 teams in 2028 due to concerns raised by broadcasters.
The continental body had planned to increase the number of teams in the tournament again but broadcasters around Europe believe it would diminish the commercial value of the qualifiers.
UEFA previously increased the Euros in size from 16 to 24 teams in 2016.
A 24-team tournament would mean only 10 stadiums will need to be used for the tournament.