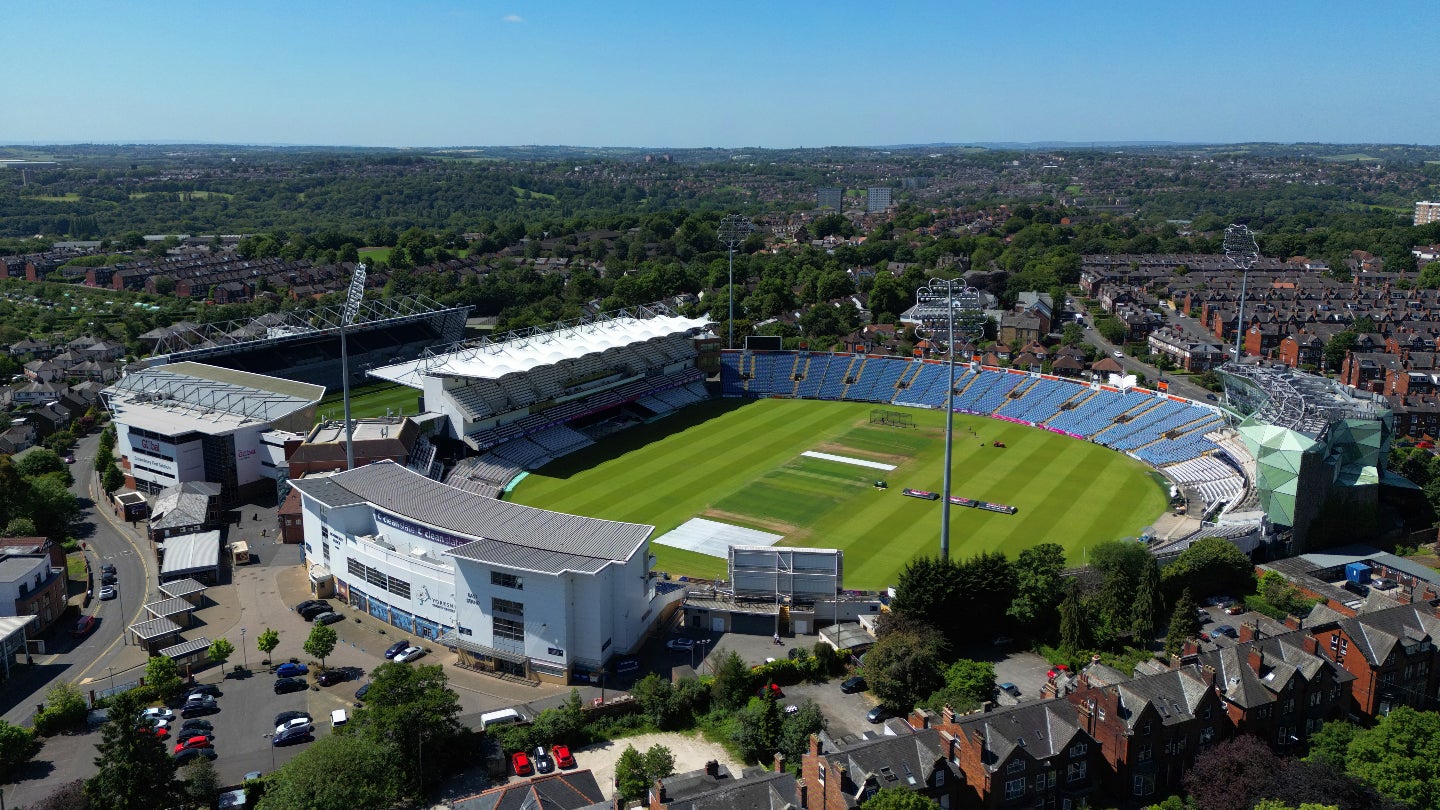 Executives at Yorkshire County Cricket Club (YCCC) are considering a £25 million ($31 million) offer from the Rajasthan Royals to buy the club outright, it has been reported.
If successful, the Indian Premier League (IPL) franchise's takeover bid would see Yorkshire become the UK's first county cricket club with overseas owners, about which the governing England and Wales Cricket Board (ECB) is understood to have no objections.
The Royals' bid, reported by the Daily Mail, also casts doubt over ongoing negotiations to buy Yorkshire's Headingley Stadium by former Newcastle United owner Mike Ashley, with a bid believed to be in excess of £22 million.
The background
Uncertainty over YCCC's future has been fueled by the county's outstanding debt of £15 million – a significant sum, in the financially-constrained world of county cricket – to the family trust of former chairman Colin Graves.
Claims of institutional racism towards former captain Azeem Rafiq, a significant saga over the last few years, also saw Yorkshire fined £400,000 ($500,000) and docked 48 points by the ECB's Cricket Discipline Commission in July.
Nike, Tetley's, Yorkshire Tea, David Lloyd Clubs, Harrogate Spring Water, and other sponsors had long since fled.
Aside from Mike Ashley's bid, Saudi Arabian Prince Badr bin Abdullah bin Mohammed bin Farhan Al Saud has offered Yorkshire a bailout loan, as have other IPL franchises aside from the Royals.
These proposals would keep Yorkshire under members' control, whereas the Royals' offer involves a convertible loan note that would pay off the debt to Graves before being converted to majority equity shareholding. The exact equity size remains unspecified.
Since announcing a three-year, Shane Warne-facilitated deal with Hampshire County Cricket Club in 2010, the Royals have had eyes set on English cricket. The Royals have retained the services of Joe Root and Jos Butler, two regular England international cricketers, for next season's IPL season, with Butler offered a landmark four-year deal in June.
Mike Fordham, who became chief executive of the Rajasthan Royals in 2021, has been vocal about the franchise's global ambitions.
He told Sportcal: "We're already more internationally focused than many other IPL teams, as our ownership comes from outside India. Although the primary market will always be India because of the sheer size of the fanbase, there is an international focus here as we have to do things differently – we're not owned by billionaires, we're not from a major city."
What it means
Previously, Fordham oversaw The Hundred, a new short-format cricketing competition "created specifically to attract IPL investment, despite failing to do so," according to Conrad Wiacek, GlobalData Sport's head of analysis.
Designed to be action-packed and attract younger fans through a 100-ball format, The Hundred has not hit promised commercial heights yet. Indeed, despite offering heavily subsidized tickets and generating reasonably strong attendances, The Hundred recorded a loss of at least £9 million over its first two years.
Amid the Royals-Yorkshire negotiations, several other IPL franchises have expressed interest in buying shares in the eight Hundred teams. There is particular interest from the Delhi Capitals and Mumbai Indians, with the ECB reportedly on board in an attempt to reduce running costs for a competition that has its fair share of voluble detractors from inside the English cricketing fanbase.
"If the deal goes through, then we could begin to see a consolidation of short ball formats in cricket as the Royals already own franchises in South Africa and the Caribbean," says Wiacek. "This could lead to a more structured format across short forms of cricket, and will likely allow the IPL to negotiate stronger media rights packages and multi-team sponsorship deals."
From the IPL to Saudi Arabia's Public Investment Fund, the growing trend of vast overseas investment continues to ruffle the feathers of traditional – some might say fossilized – English sporting institutions.
As English cricket toils to reinvent itself following findings of widespread "racism, sexism and elitism" in a June investigation (with that process largely a result of the Rafiq allegations) the Royals taking charge at Headingley may become the bellwether for the IPL taking over The Hundred – and possibly becoming the leading force behind all English cricket.