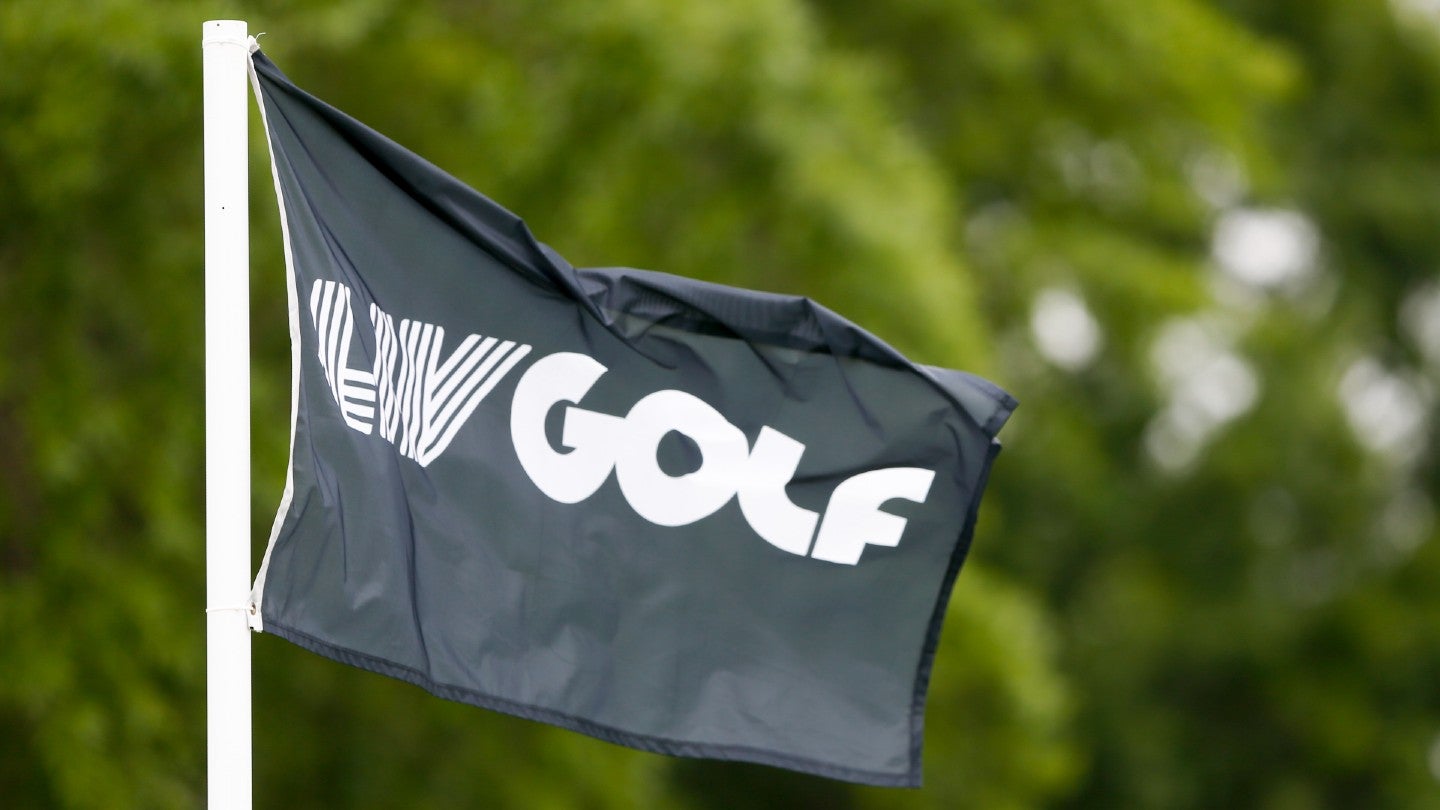 International attention to Saudi Arabia's Vision 2030 plan has not risen steadily.
Announced by Crown Prince Mohammed bin Salman in 2016, the Kingdom's blueprint for economic transformation remained largely ignored, only shooting into the spotlight as Saudi investment cropped up in high-profile sports competitions worldwide.
Heads were turned by the $328-million acquisition of Newcastle United and the $600-million, 10-year deal signed by Formula 1 (F1) to host the first Saudi Arabian Grand Prix. Tensions reached boiling point during the bitterly controversial PGA Tour merger with Saudi-sponsored rival LIV Golf in June 2023 – reportedly backed by a $2-billion budget.
So far, deals by the state-controlled sovereign wealth Public Investment Fund (PIF) into its priority sports of soccer, golf, motor racing, horse racing, and boxing has totaled at least $7.68 billion, according to GlobalData research. Overall, the PIF aims to create 1.8 million jobs and generate $1.07 trillion in assets under management – as well as $320 billion in cumulative non-oil GDP.
But many point to underhanded motives. Sport may not directly generate profits, but it certainly helps sanitize the country's image. Far better to be in the news for attempting to sign Kylian Mbappe, star player of French soccer club Paris Saint-Germain, than for dismembering a Washington Post journalist.
While there has been much hypocritical handwringing in Europe and the US, which have monopolized sport and its booming revenues for so long, the crux of the issue lies in Saudi Arabia's less-than-perfect socioenvironmental record, rather than the competitive imbalance in financial backing.
Not only is the world's second-largest oil producer funding investments with a polluting energy source, but Saudi sporting ventures distract from human rights violations, according to human rights organizations including Amnesty International, Human Rights Watch, and Grant Liberty.
"Saudi Arabia would far rather that we talk about F1 or golf than its huge growth in executions, the tightening of political repression, or the peaceful imprisonment of human rights activists," Steve Cockburn, head of economic and social justice at Amnesty International, tells GlobalData Sport. "They would rather we talk about [soccer legend] Cristiano Ronaldo than Salma al Shehab – a woman sentenced to 34 years in prison for tweeting about women's rights."
Record investment, record executions
In 2022, as the Kingdom ramped up its sporting investment, recorded executions in Saudi Arabia reached their highest number in 30 years – tripling from 65 in 2021 to 196 in 2022, according to Amnesty International's annual report. This makes Saudi Arabia the world's third-most prolific executioner after China and Iran.
A closer examination reveals a parallel between Saudi human rights violations and PIF sporting milestones.
On October 2, 2018, Jamal Khashoggi, a US-based Saudi journalist and vocal critic of the regime, was killed and dismembered inside the Saudi consulate in Istanbul. Investigators determined that Khashoggi was forcibly restrained and injected with an overdose of a sedative drug. The UN's 100-page forensic report found "credible evidence" that senior officials including Mohammed bin Salman were liable for the assassination – evidence that the Biden administration has since discounted, granting the Crown Prince full immunity.
Just over a year later, British boxer Anthony Joshua retained his world heavyweight title belt in the stormy Saudi desert town of Diriyah. Basking in the cheers of the young crowd, Joshua turned his gaze upwards and gave a fist-pump to the watching bin Salman, the man who financed his triumphant Arabian night. Joshua faced widespread criticism for his claim the Saudis were "trying to do a good job politically" while pocketing a $60-million prize purse from the fight.
Fast-forward to May 2022. Recent FIFA World Cup victor Lionel Messi became a Saudi tourism ambassador – a mere two months after the mass execution of 81 men in Riyadh for holding "deviant beliefs", according to the state-run Saudi Press Agency.
The executions deterred neither Messi nor Cristiano Ronaldo, who became the world's highest-paid athlete after signing a €200 million ($220 million) per year contract with PIF-owned Al Nassr FC in December 2022. Numerous high-profile if aging soccer players have since been linked with Saudi Pro League clubs, with Karim Benzema, N'Golo Kante, and Roberto Firmino among those to have accepted big-money contracts.
Amnesty International calls out Cristiano Ronaldo
Ronaldo has encouraged others to join him, claiming the Pro League has the potential to become a "top-five league in the world." While this has stoked fears of Saudi dominance in Europe, home to the current 'Big Five' leagues of England, Germany, Spain, Italy, and France, Ronaldo's assertion that Saudi Arabia is an "amazing country" has incensed fans and campaigners alike.
Amassing approximately 870 million followers, Ronaldo is the most prominent athlete – and indeed person – across social media platforms, with Lionel Messi not far behind. In their ambassadorial roles, the pair have been entirely positive about Saudi Arabia.
Dana Ahmed, Amnesty International's Middle East researcher, said: "Cristiano Ronaldo should not allow his fame and celebrity status to become a tool of Saudi's sportswashing. Instead of offering uncritical praise of Saudi Arabia, Ronaldo should use his considerable public platform to draw attention to human rights issues in the country."
Questions are often raised over the effectiveness of sportswashing. If sovereign-funded, large-sum deals heighten public awareness of a country's activities beyond sport, how does sportswashing mask discriminatory practices?
"Whether or not sportswashing works depends on whether we all keep speaking about it, and whether we continue to shine a spotlight on the human rights records of those states investing so heavily," according to Amnesty's Cockburn.
Aside from the inevitable let-up in public scrutiny, analysts also say the tribalistic devotion of sports fans contributes to sportswashing.
"A glance at any social media post criticizing the owners of Manchester City or Newcastle will find comments from fans either deflecting or defending the owners due to the prospect of those owners funding on-field success", says Conrad Wiacek, head of analysis at GlobalData Sport. "Blind loyalty is typically the preserve of sports fans, and this makes sportswashing extremely effective."
2030 – the Saudi Arabia World Cup?
Sports fans are frequently pigeonholed as undiscerning of sportswashing efforts, while the government officials, sporting executives, and global financiers exploiting their loyalty go unpunished.
In a promotional video for the Saudi Ministry of Sport, FIFA president Gianni Infantino pointed to the recent softening of some of Saudi's most restrictive social conventions and laws. Women are now permitted to drive, uncover their heads, hold a passport, and travel without a male guardian.
But gender discrimination in marriage, divorce, and child custody is still entrenched – as is the oppression of dissidents and mistreatment of foreign workers. Infantino's claim that "a lot has changed" in Saudi Arabia came a mere days after the six-year jail sentence of Loujain al-Hathloul, one of the country's most prominent women's rights activists, in January 2021.
In February 2023, Infantino and FIFA chose Saudi Arabia to host the Club World Cup, to be played this December in Jeddah, home of former Real Madrid striker Karim Benzema's Al Ittihad FC. The decision has significantly bolstered Saudi aspirations to host a World Cup, a far more alluring prize.
Despite Saudi's procurement of votes through investment in smaller FIFA members, the possibility of defeat to the UEFA-nominated Spain-Portugal-Morocco bid now appears that a joint Saudi Arabia-Greece-Egypt will be postponed until the 2034 World Cup. This may seem like a triumph for the traditionally soccer-dominant Europeans, but hosting the 2034 World Cup opens the way for more formalized collaboration between Saudi Arabia and UEFA.
"Global sporting bodies such as FIFA should ensure they have strict human rights criteria when selecting hosts for future World Cups", says Cockburn. "Saudi Arabia should be able to bid for a World Cup like any other country – but should only be awarded it if it credibly proves that it will drastically improve conditions for workers, allow freedom of speech, and put an end to systematic discrimination."
The PIF's large-sum investments in motor racing, golf, and other soccer competitions illustrate the Kingdom's expanding influence. But hosting the 2030 World Cup would promote Saudi sport on one of the largest international stages available; FIFA said more than five billion people "engaged" with the 2022 Qatar World Cup, with the final between France and Argentina attracting 1.5 billion global viewers.
Qatar itself was a source of vehement debate over sportswashing. Human Rights Watch says thousands of migrant workers died in the lead-up to the World Cup, whilst allegations of bribery for hosting rights were made by the US Department for Justice.
But, less than a year later, criticism of the tournament and the Qatari regime has subsided. FIFA generated $7.5 billion in revenue – a $1-billion increase on the previous World Cup – and president Infantino baselessly claimed: "We [FIFA] are defending human rights" at the "best World Cup ever".
Merseyside to the Persian Gulf
In the past week, much public attention has focused on Al-Hilal's €300-million ($329.85-million) bid for Kylian Mbappe. The Saudi club approached Qatar-owned Paris Saint-Germain last month, following a dispute over Mbappe's contract.
Widely regarded as one of the most talented footballers in the world, Mbappe's (unlikely) move to the Gulf state would symbolize a step up in the PIF's global influence – but, arguably, Jordan Henderson's transfer to Al-Ettifaq on July 26 typifies the pull of Saudi finances and dismay of human rights groups to a greater extent.
While the Liverpool captain is past his prime and far from alone in taking the Saudi's shilling, he earned a reputation for championing social causes during his 12 years on Merseyside. In 2021, Henderson was awarded an MBE for organizing the #PlayersTogether fund during the Covid-19 pandemic, in which players donated wages to the NHS.
Henderson had also been a vocal ally of LGBTQ+ rights during the Rainbow Laces campaign. Now, he is poised to play in a country where homosexuality is punishable by death. His rumored £700,000 per week move has been strongly criticized by Liverpool's LGBTQ+ fan group, Kop Outs, and England's LGBTQ+ group, 3LionsPride, which said it was "beyond disappointed". Perhaps symbolic of Henderson's reputation, his oft-worn rainbow armband was turned black and white in the welcome video released by Al-Ettifaq.
Why Saudi Arabia may succeed where others failed
Sportswashing and soft power exertion through vast, concerted spending is not a uniquely Saudi tactic. President Xi Jinping's master plan to turn China into a sporting superpower, above all through soccer, fell short despite copious funding and political maneuvering.
What distinguishes the Saudi bid for international sporting influence from previous attempts is the Kingdom's multi-sport approach, an unprecedented amount of financial backing, and a sovereign source of funding.
While some analysts say China's failure was underpinned by a lack of pre-existing soccer structure or pedigree – which Saudi Arabia already has in abundance – others have pointed to more globalized factors.
"The only difference [compared to China] will be that Saudi efforts are unlikely to be hampered by any change to the economy," says Conrad Wiacek. "China was impacted by the Covid-19 pandemic and global economic downturn, which forced the government to focus inwardly and abandon its efforts to turn China into a soccer superpower."
Questions remain as to whether the PIF will branch further into US competitions. Looking at overall revenue, the MLB, NFL, and NBA make up three of the four most lucrative sporting leagues worldwide. The PIF has already explored the possibility of investment into an NBA franchise, which commissioner Adam Silver said was unlikely "in the foreseeable future" but did not rule out entirely.
The governance structures of those US leagues exist to prevent unwanted takeovers, but the astronomical costs set a high financial bar for ownership.
"In those leagues, the other owners would need to approve PIF bids as majority owners," says Wiacek. "In the short term, any investment would likely be on a minority basis with a view to taking a majority stake later down the line. Given the cost of financing a franchise, if an owner were to sell any franchise the pot of individuals who could afford to buy is exceedingly small. A state-backed bid is likely to be one of the few options available."
One overarching sentiment remains: money talks.
From Cristiano Ronaldo to Jordan Henderson, golf mergers to boxing bouts in the desert, the financial influence wielded by Saudi Arabia is, despite much handwringing, not the primary cause for concern. Concealed underneath the eye-watering contracts and grandiose events is inhumane suffering and oppression, inflicted on the many by the few.
As put by Cockburn: "Sportswashing is not the only reason that states invest in sport, and it is not a new phenomenon. But the scale of investment from states including Saudi Arabia should be a wake-up call to sports governing bodies that much more needs to be done now to protect the integrity of sport and fulfill their human rights responsibilities."
Image: Ian Maule/Getty Images