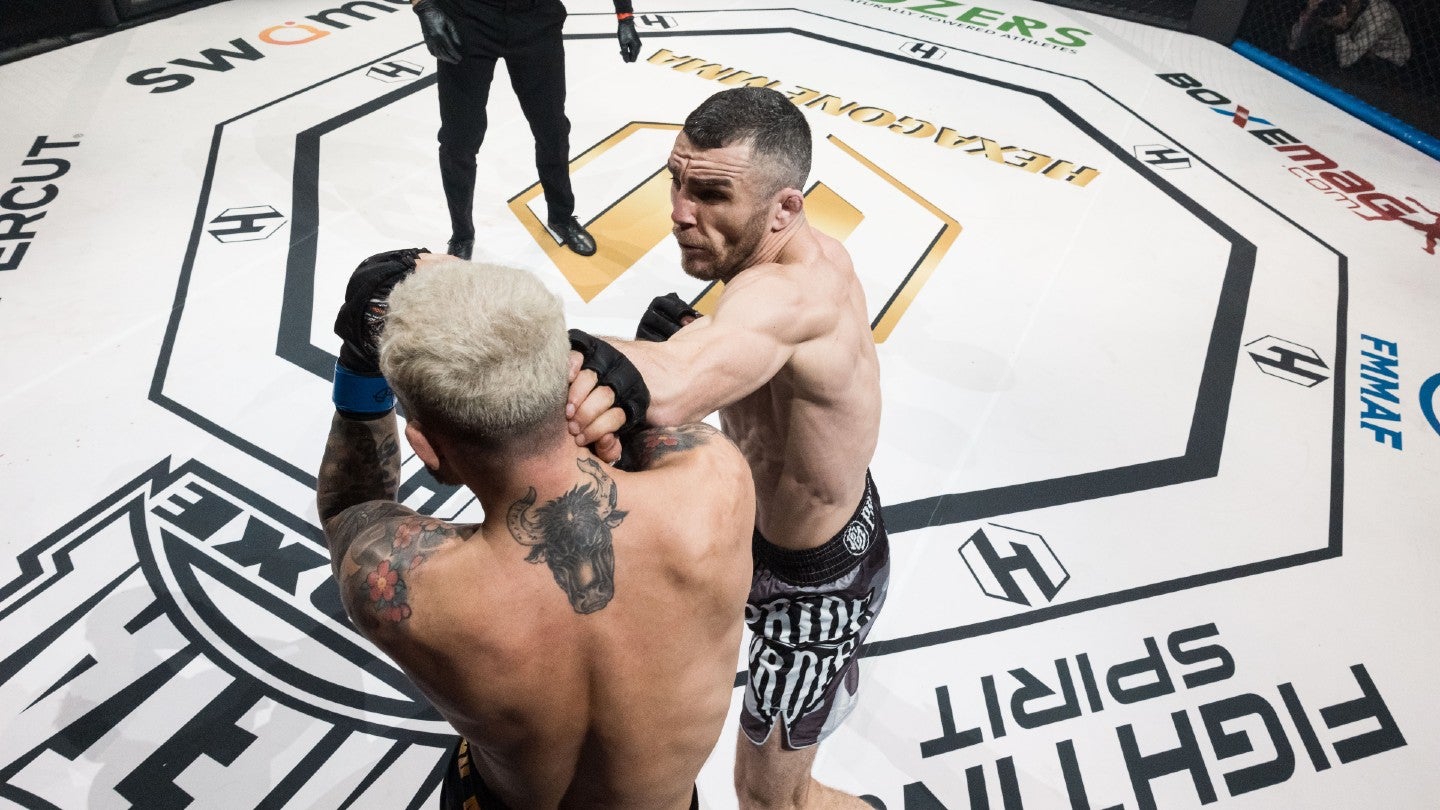 Since its emergence in the early nineties, mixed martial arts (MMA) has been billed as the world's fastest-growing sport. Last year, market-leading promotion the Ultimate Fighting Championship (UFC) was reportedly valued at $9-10 billion, according to its president Dana White, and the sport's global fanbase is estimated at upwards of 600 million.
Big MMA pro shows, like UFC, are just the tip of the iceberg for the sport, which exploded with the birth of the internet to spawn a disparate, global grassroots industry in less than two decades.
Nor does MMA appear to be losing momentum anytime soon. The relatively new promotion Professional Fighters League, valued at $500 million in 2022 (according to news outlet CNBC), is targeting an 'underserved market', and Asian-based promoter ONE Championship is also undergoing an international expansion. Meanwhile, emerging promotions continue to gain traction.
Governance gap
Despite this soaring popularity, the high-impact sport still inhabits a patchy governance landscape. In most countries, it is still not formally recognized.
The International Mix Martial Arts Federation (IMMAF) governing body counts around 50 of its members as recognized by their National Olympic Committee or Sports Authority. However, its application to join the Global Association of International Sports Federations (GAISF), and thus the Olympic movement, has been relentlessly stalled for seemingly political reasons.
How well do you
really

know your competitors?

Access the most comprehensive Company Profiles on the market, powered by GlobalData. Save hours of research. Gain competitive edge.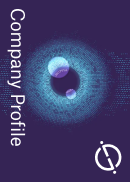 Company Profile – free sample
Thank you!
Your download email will arrive shortly
Not ready to buy yet? Download a free sample
We are confident about the unique quality of our Company Profiles. However, we want you to make the most beneficial decision for your business, so we offer a free sample that you can download by submitting the below form
By GlobalData
IMMAF has been vocal about the injustice the lack of recognition creates for participants in making the sport less safe, including, crucially, preventing access to medical services and insurance. And, unlike in the US where MMA competition is regulated by state athletic commissions, many countries have no regulatory requirements whatsoever for promoters.
Writing a decade ago about risk in UK MMA, lawyer Ben Sigler warned: "The precise legal position of MMA … is unclear, and regulation of the sport is, at present, woefully inadequate. This results in risks to fighters, and potential criminal and civil liabilities landing on opponents, promoters, and other third parties."
Similar concerns at the time led to the formation of Safe MMA by stakeholders in the UK and Ireland. The charity provides a unified medical safety standard and third-party athlete preclearance service to which promoters can voluntarily subscribe.
IMMAF was established the same year by the founders of the Swedish MMA Federation (SMMAF), prompting the formation of over 110 national federations worldwide since then. Unusually, the SMMAF acts as the legal caretaker of both amateur and professional MMA in Sweden, with compliance by promoters mandatory, while in most countries adherence to any standards by combat sports remains voluntary.
In 2016 in Ireland, the worst happened: a head injury sustained in an MMA fight brought about the tragic death of 28-year-old Joao Carvalho, shaking the MMA community. This led to a criminal investigation and protracted legal cases. The tragedy prompted de facto recognition by authorities of an enhanced Safe MMA medical standard, as advocated by the Irish Mixed Martial Arts Association (IMMAA) following court recommendations.
Indeed, when a promoter in 2018 attempted to circumvent the standard, Ireland's then Minister for Transport, Tourism, and Sport Shane Ross stepped into the fray, stating "that the rules of the governing body should be observed," despite IMMAA and Safe MMA lacking legal mandate.
It is widely speculated that only the incidence of a similar tragedy will motivate lawmakers, and Sigler's warning continues to ring true in the UK and elsewhere.
The end of the MMA ban in France
In contrast, MMA remained effectively illegal in France until 2020, making it the only European country other than Norway and Iceland to disallow full-contact MMA competition.
The sport's status advanced on the continent up until 2017 when the Council of Europe decided to review its 1999 recommendation that "free fighting contests such as cage fighting" should be banned.
Ultimately, overturning its original decision in 2021, the body acknowledged the benefits that martial arts and combat sports can offer when practiced within an "appropriate framework." It called on governments and recognized sports organizations, among other authorities, to own their responsibility for participant safety.
January 1, 2020, marked a watershed moment for MMA, as it was finally legalized in France after many years of lobbying by stakeholders and detailed government consultation. As it is mandatory in the country for sports organizers and participants to belong to a governing body, the formation of an MMA federation had to be fast-tracked.
Through a government tender, French boxing won the mandate to structure a new French MMA Federation (FMMAF) for regulating both the amateur and professional leagues. Since then, besides attracting large international shows such as UFC and Bellator, France has enjoyed a surge in domestic MMA.
Regulated MMA in France today
Three years on from the breakthrough in France, homegrown promoter Hexagone MMA held its sixth event in Paris last weekend (January 22), broadcast globally via international sports broadcaster DAZN.
A noisy, animated, and packed arena demonstrated the enduring national appetite for MMA. The event was sanctioned by the FMMAF, which requires the promoter to take out a license with the French Boxing Federation (FBF), adhere to the sporting code which includes stringent medical protocol, and submit the fight card for approval by the commission to ensure opponents are fairly matched, among other requirements.
The federation can also provide licensed officials and medical staff, as it has done for the UFC.
Speaking of the impact of regulation on event organizers, Hexagone MMA co-president Jerome Pourrut is overwhelmingly positive.
"The FMMAF are well organized and provide great assistance to promoters, especially those that lack experience, because their requirements are well defined, and mistakes can be mitigated," he says.
"A lot of processes and provisions are involved, and at Hexagone MMA we dedicate two liaisons solely to FMMAF compliance. Some promoters see the requirements as too much, but we value the support. I believe all this is good for ensuring that MMA is correctly structured. Critically for the fighters too, it is through their federation license that promoters can obtain insurance."
Performance director for French boxing and MMA project lead Lionel Brézéphin cites a main challenge for the FMMAF as being the cultural acceptance by the MMA community of its standards and processes – a view concurred with by Pourrut.
"Fighters and coaches must be licensed, and coaches must provide proof of their experience," Pourrut says.
"MMA practitioners are not used to complying with such rules making it a difficult transition for some. There is a lot of work too, but what many don't appreciate is that these processes are new and still in the making. FMMAF has performed an incredible job of getting everything in place to enable the organization of events from the get-go"
Among the benefits of the French model, Brézéphin highlights the unification of amateur and professional MMA under one governance framework. He deems it advantageous in enabling the structuring of a solid, cohesive athlete development pathway.
"Amateur practice has become the obligatory passage to professional practice here. Being able to develop the amateur sector gives us the advantage of being able to better prepare athletes to ensure competitive continuity and ultimately raise the standard of practitioners," he explains.
"This allows us to build professionals on the foundation of solid amateur experience."
A model for the UK and other countries
Back in the UK, the English Mixed Martial Arts Association (EMMAA) says it is midway through its application process to Sport England for amateur MMA. Due to the regulatory void, EMMAA also has its sights set on the regulation of the professional game. In absence of insurance to legally sanction events, the federation is rolling out a voluntary "shadow sanctioning" program.
We have developed a promotion affiliate scheme initially aimed at amateur promotions to set out standards and expectations. We believe our priority is to ensure that grassroots, amateur standards are improved first," says EMMAA vice president Paul Reed.
"The commissioning and sanctioning of professional events need further work but we are about to launch our proposed policy and protocol to deliver this. This will include two tiers of Safe MMA compliance."
Speaking about how the French model could work in the UK, Reed comments: "We are huge fans of the model that Sweden and France have delivered across amateur and pro. The improvements in standards and athlete opportunities are clear."
But in terms of granting authority to federations, would the UK government ever consider regulation by law of combat sports? In this respect, the conclusion of the Department of Culture, Media and Sport's (DCMS) inquiry into concussion in sports is interesting.
As part of the 2021 inquiry, committee chair Julian Knight drew attention to MMA. Among its conclusions, the inquiry advised that "the Government … grasp the nettle this time, move past the concerns about how regulation may change sports, and take real and effective action…. The Government cannot avoid taking a proactive role."
Despite this, it seems unlikely that we will see a legal change anytime soon in the UK, and the DCMS declined to comment. However, on behalf of EMMAA, Reed approves of the French government's approach.
"We absolutely believe that MMA competition should be regulated by law," he says.
Indeed, the French model is one for which many national MMA federations around the world continue to campaign.
Izzy Carnwath is the former director of brand and communications for the International Mixed Martial Arts Federation and now provides independent public relations and business management services for sport, with HEXAGONE MMA as a recent client.