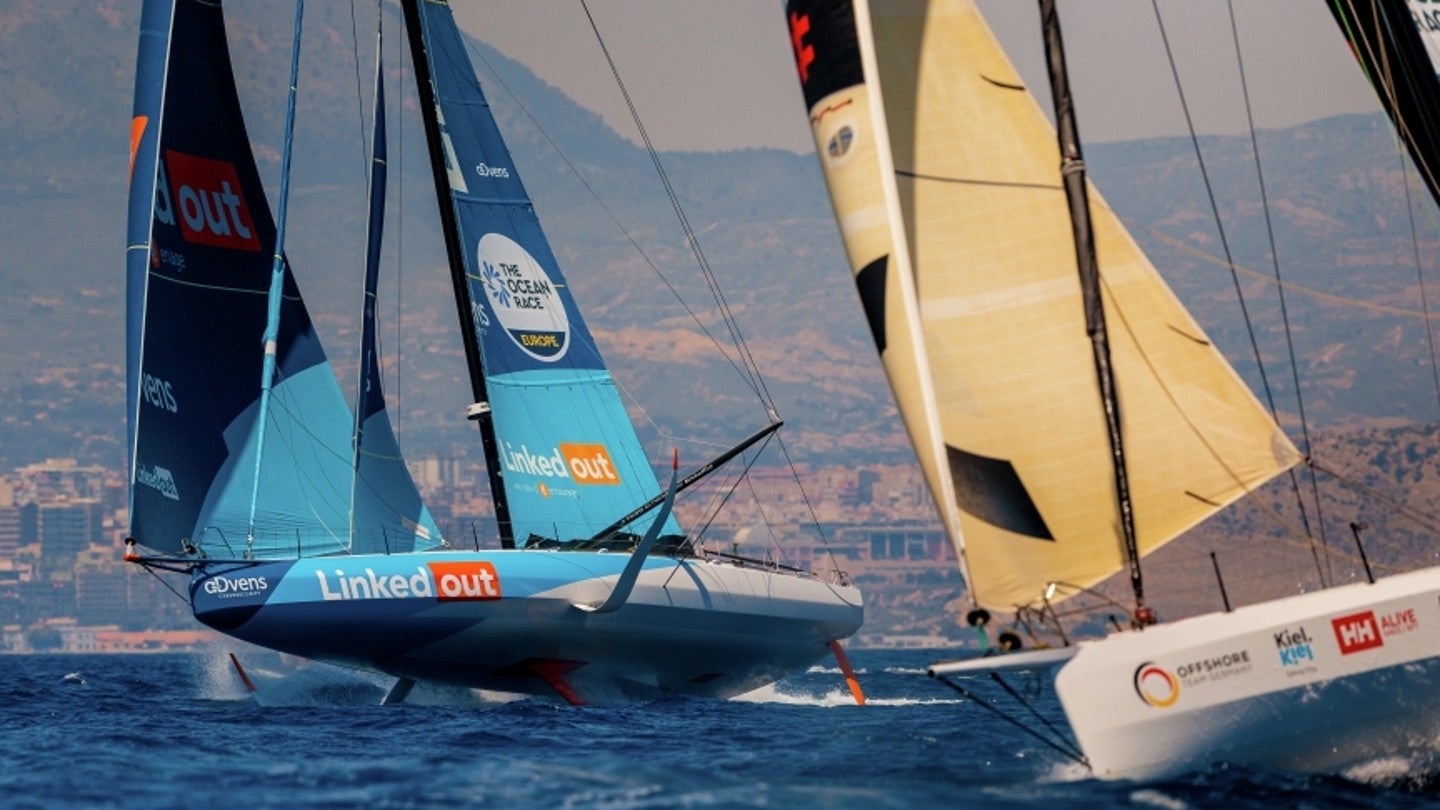 The second edition of The Ocean Race Europe, the nascent regional race of the round-the-world sailing event, will be held in 2025.
Race organizers announced yesterday (May 4) that the race will have a maximum of five stops, starting from the Baltic Sea and ending in the Mediterranean, with offshore legs between the host cities, as well as in-port racing and pro/am guest sailing experiences.
The event, Connecting to Europe: Racing to Restore our Ocean and Waters, will feature ten teams racing across two classes.
The 2025 race will be the second edition of the event. The inaugural 2021 edition was among the first major international sporting events to resume following pandemic lockdowns.
Richard Brisius, The Ocean Race race chairman, said: "The current edition of The Ocean Race has shown the power of combining sport with a strong purpose.
"Alongside our stakeholders and host cities, we are passionate about the restoration of ocean health and committed to advancing the cause of ocean rights. The upcoming edition of The Ocean Race Europe is a natural extension of this work and we are looking to work with cities who share this vision.
"Passing through several member countries, The Ocean Race Europe 2025 will be a showcase of European cooperation and identity, open borders, the European Green Deal and the power of digital transformation, as well as the European mindset of working positively and proactively across national borders to address common challenges."
European cities along the coastline have been invited to express an interest in hosting stops during the 2025 edition and will have to demonstrate how they would part with the event to showcase projects and approaches toward the protection and restoration of the ocean and inland waters.
Organizers said that, in addition to managing the basic technical requirements, the key to developing a successful stopover for the European event will be for the host city to create a strong vision that builds upon the Ocean Live Park concept developed by The Ocean Race for the current event.
The current edition of The Ocean Race has generated footfall of over one million visitors to the first four host cities on the race route. The start of the race in Alicante, Spain, drew 303,076 visitors and generated an economic impact of €71 million.
Mirko Groeschner, director of marketing and new business for The Ocean Race, said: "We have seen the best stopovers are the ones where the local host city makes a strong commitment to building and engaging local events around the Ocean Live Park concept.
"We are looking forward to hearing from potential host cities who see hosting a world-class sporting event like The Ocean Race Europe as a way to create an engaging and purpose-led legacy for their city and region."
Interested cities have been invited to contact hostcity_europe@theoceanrace.com for more information.