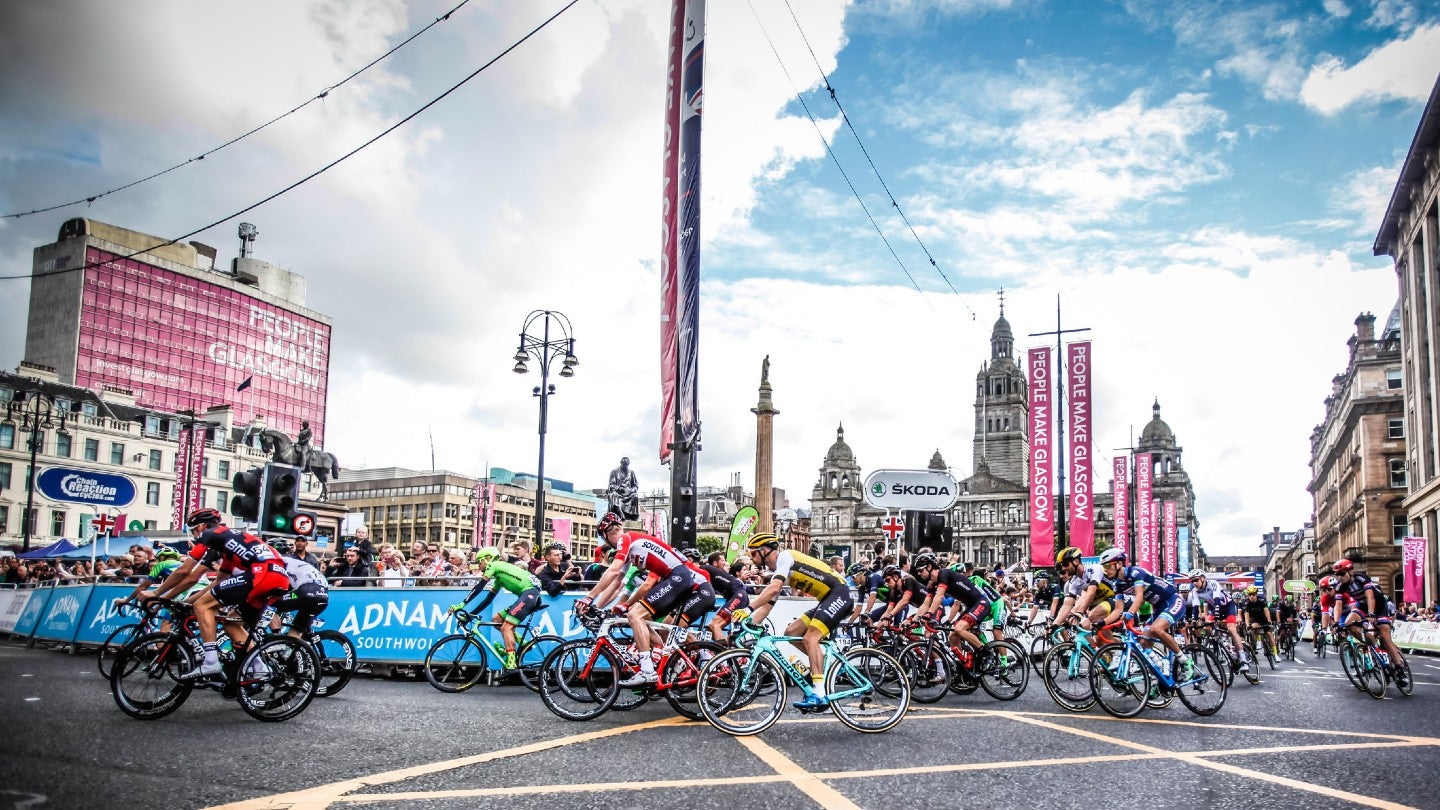 SweetSpot, the UK events company and organizer of the Tour of Britain professional cycling stage race, has been appointed as the event delivery partner of the inaugural 2023 UCI Cycling World Championships.
The company was appointed by the event's local organizing committee (LOC) following a "competitive" tender to manage the road races at the event taking place in Glasgow and across Scotland.
As the event planning and delivery partner for the road race competitions, SweetSpot will be responsible for the delivery of the remote starts in Edinburgh and Loch Lomond, the routes into Glasgow, and the competitive management of the road race field of play during the inaugural UCI Cycling World Championships.
The 2023 UCI Cycling World Championships, which will run between August 3 and 13, will combine 13 existing UCI World Championships into one event across 11 days of competition for the first time.
SweetSpot chief executive Hugh Roberts said: "We are thrilled to have been appointed to be a part of the inaugural UCI Cycling World Championships this year and honored to have been selected to deliver these prestigious events.
"This is a great boost and confirmation of the skills, experience, and professionalism of the SweetSpot team in delivering first-class professional cycling events."
Trudy Lindblade, chief executive of the 2023 UCI Cycling World Championships, added: "SweetSpot has a wealth of experience in delivering professional road races throughout the UK and has a strong affinity with delivering road races in Scotland through the Tour of Britain.
"Working with experienced delivery partners such as SweetSpot will ensure athletes, participants, and spectators have memorable experiences this August."
Meanwhile, Warner Bros. Discovery Sports (WBDS) has confirmed London will stage the grand finale of the 2023 UCI Track Champions League elite cycling series for the third consecutive season.
Lee Valley VeloPark will once again host the concluding two rounds (rounds four and five) on consecutive evenings, just as it did for the league's two previous seasons.
This year, the final rounds will take place on November 10 and 11.
Lee Valley VeloPark is the first of four venues to be unveiled for the third season, with the dates and locations of the remaining rounds due to be announced in the coming weeks.
As well as London, the second season featured rounds in Spain (Mallorca), Germany (Berlin), and France (Paris).
The Track Champions League was launched in March 2020 as a joint initiative between Warner Bros. Discovery Sports Events and cycling's international governing body the UCI under an eight-year partnership with the aim of building the global profile of track cycling beyond the four-year Olympic cycle.