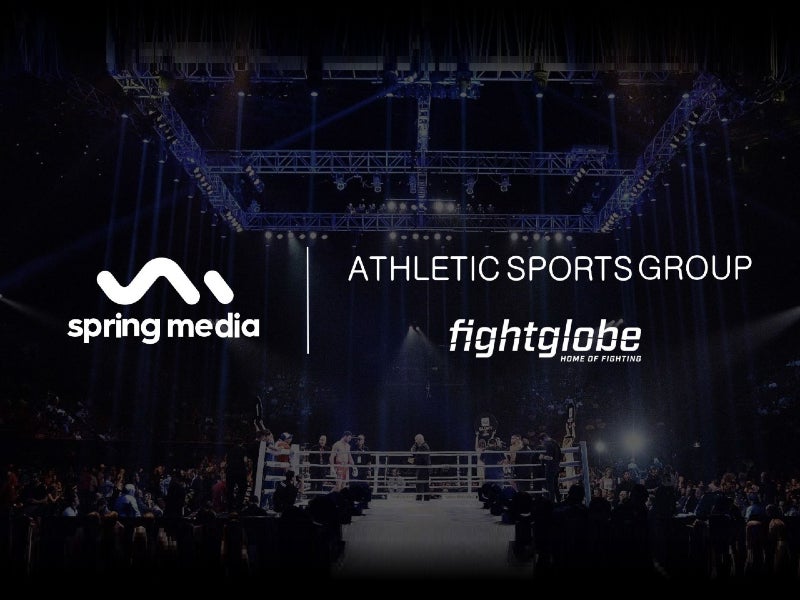 Spring Media, the Swedish sports media and marketing agency, has today (October 20) announced the acquisition of sports entertainment agency Athletics Sports Group (ASG) as it looks to expand its presence globally.
The acquisition includes ASG's Fight Globe, the distributor of mixed martial arts and kickboxing content that puts out programming for more than 750 live combat events annually, including the Professional Fighters League, MMA, Glory Kickboxing, KSW, All Elite Wrestling, and ESPN boxing.
ASG, founded by Nino Ockhuysen and Sabine Kesseler, acquired Fight Globe in 2018, boosting its rights and distribution portfolio that included soccer, tennis, and basketball.
Ockhuysen ASG's group chief executive, said: "We're extremely proud of what our teams have accomplished to complete the transaction.
"We look forward to working closely with the Spring Media team as we continue to integration efforts and focus on driving long-term, sustainable growth."
Kesseler, Fight Globe's chief executive, added: "The new company structure provides significant opportunities to advance distribution and accelerate our pursuit to serve broadcasters and media outlets with high-quality combat sports content."
Ockhuysen and Skesseler will both join Spring Media's management team, while Ockuysen will also join the company's board.
ASG has offices in the United Arab Emirates and Malaysia, which Spring Media said will expand its footprint into the regions and provide it with a "market-leading position in global fight sports."
The company added: "In ensuring access to the high growth markets of Asia and the Middle East and North Africa, this move is further strengthened by bolstering Spring Media's established European stronghold through its Benelux [Belgium, the Netherlands, and Luxembourg] home market."
In May, the company appointed Nabil Mkarem as senior commercial manager with a specific focus on the MENA region.
Spring Media's chief executive Tobias Osmund said: "Like Spring Media, Athletics Sports Group and Fight Globe are fast-growing leaders in their fields.
"We are excited by the potential and opportunities this strategic investment will deliver and look forward to bringing our combined strengths to an increasingly expectant market.
"The deal not only adds scale to the Spring Media business, it will supercharge our ability to enable sports rightsholders to grow, as we continue to expand Spring Media's full-service offering and reach new markets."
Spring Media distributes media rights while also providing production, distribution, and consulting services for sports rightsholders.
Earlier this year, it secured broadcast distribution rights to the Women's Cup, the US-based knockout club soccer competition across Europe and sub-Saharan Africa, and extended its production and rights distribution deal with the European Cricket League until the end of 2026. It also produced this year's Stockholm Open tennis tournament on the men's ATP Tour through its Spring Productions arm.
This month, Spring Media announced the acquisition of Hogmore Media, a rights and production agency based in Liechtenstein and Austria, to enter new territories across the DACH region (Germany, Austria, and Switzerland).
Last year, meanwhile, it merged with sports marketing company Future Sports Agency and secured funding from investment group Helix Kapital to strengthen its position in the Nordic market and continue its international expansion.
After the addition of ASG, Spring Media said the group will now have an annual turnover of more than €50 million ($48.9 million).