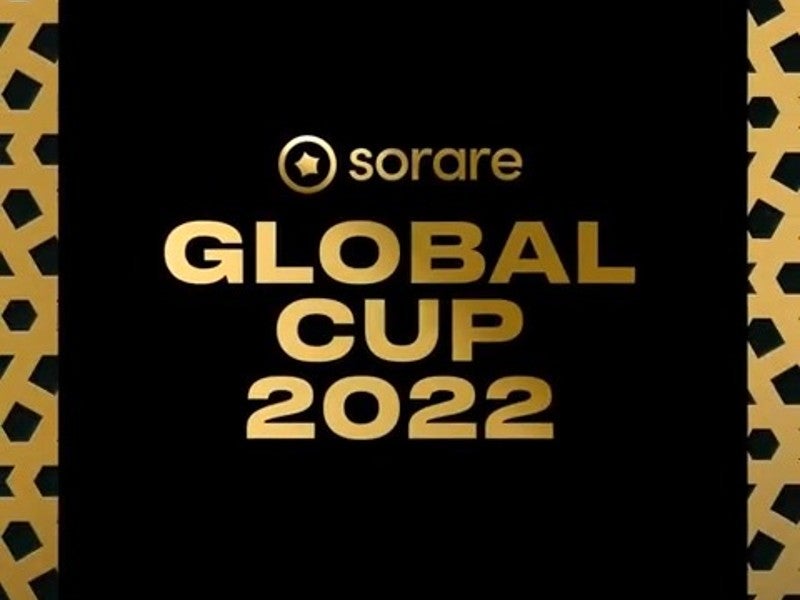 Sorare, the blockchain-based fantasy platform, has announced deals with 18 national soccer teams ahead of launching its new free-to-play game focused on the upcoming 2022 FIFA World Cup in Qatar.
The game, Sorare: Global Cup '22, will see users put together teams featuring eight players from Sorare's new partner nations and compete for real rewards as the tournament progresses.
Introducing Sorare: Global Cup '22 🌍🏆

Experience the eclectic worlds of Sorare Managers as they prepare for the biggest tournament of their lives.

Join them and collect your cards, build your squad and play to win. Learn more at: https://t.co/ss9DcH0Vpt#OwnYourWorld pic.twitter.com/Xs4eeROtx8

— Sorare (@Sorare) November 10, 2022
The nations that have signed up include the US, Argentina, Belgium, Cameroon, Costa Rica, Croatia, France, Germany, Ghana, Netherlands, Qatar, Morocco, Serbia, Spain, Poland, Tunisia, Canada, and Wales.
The game will let users set up private, friends-only tournaments, as well as compete in Sorare's global, public event against other gamers from around the world. Players can win prizes after each real-world matchday, including new cards for their fantasy teams, exclusive event collectibles, merchandise, and VIP match tickets, among other things.
Nicholas Julia, co-founder and chief executive of Sorare, said: "The Sorare: Global Cup '22 mirrors one of the biggest moments in sports; the most iconic, celebrated and watched international sports tournament on the planet which has played host to some of football's most legendary matches, players and champions, not least England '66 and France '98 and '18.
"At Sorare we are building the next sports entertainment giant, by giving fans new ways to enjoy the sports they love and connect with their favorite stars. Launching Sorare: Global Cup '22 is a big step in that mission. Our new game is a chance for all football fans to put their football knowledge to the test – and the winners will enjoy some truly once-in-a-lifetime prizes."
Sorare's platform lets users trade digital player cards and manage teams of five in fantasy soccer tournaments. The cards are non-fungible tokens, virtual collectible items that keep a record of ownership that is tracked on the blockchain.
The Paris-based startup, which was last valued at $4.3 billion, has more than 2 million users across 185 countries and is partnered with over 300 sports teams and leagues.
Its predominant focus is on growing its soccer presence, which has seen it secure current licensing deals with 10 top-tier domestic leagues worldwide, including Germany's Bundesliga and Spain's LaLiga.
Along with the 10 leagues, Sorare's growing portfolio of soccer partners comprises 230 clubs, with England's Liverpool, Germany's Bayern Munich, France's Paris Saint-Germain, Spain's Atletico Madrid, and Italy's Juventus among these.
In August, it added German powerhouse Borussia Dortmund to its soccer portfolio and became a premium partner of the Bundesliga club under a long-term deal.
Last month (October), it announced deals with five English Football League clubs as part of its plans to launch a new competition focused on second-tier European soccer leagues, with Championship sides Burnley, Coventry City, Millwall, Norwich City, and Watford the first to sign up.
In addition to its flagship soccer game, Sorare has also signed deals with Major League Baseball and the National Basketball Association as it looks to drive interest in North America and beyond.
Meanwhile, Sorare has announced that Argentinian soccer legend Lionel Messi has joined the company as an investor and global ambassador.
The company said Messi, who currently plays for French Ligue 1 champions Paris Saint-Germain, has taken an equity stake in Sorare and will work to help create new content and fan experiences.
Messi joins fellow PSG teammate Kylian Mbappe and tennis legend Serena Williams as investors in the platform, with the company looking to boost its global profile.
Julia said: "We are incredibly excited and proud to have Lionel Messi join us as in Sorare.
"We created Sorare because we are, first and foremost, football fans, so to have one of the game's greatest ever players join us for the next stage of our journey truly is a dream come true.
"This partnership marks another major milestone for us and we look forward to working with Lionel as we continue to grow our community and evolve the experience we deliver to users as part of our ambition to make Sorare into the next global sports entertainment giant."