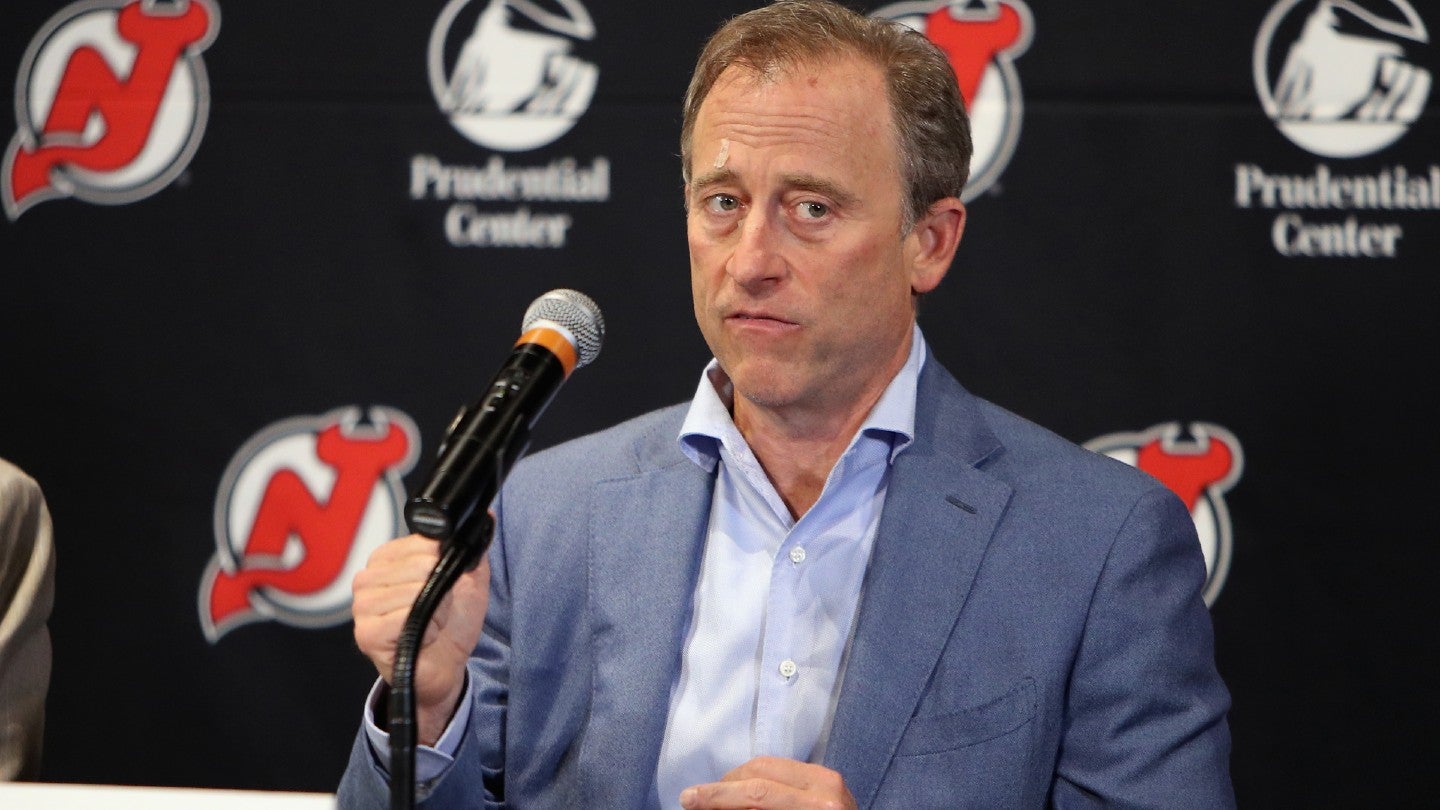 Dan Snyder, owner of the Washington Commanders, has agreed to sell the NFL franchise to a group led by Josh Harris for a record price of $6.05 billion.
The parties have reached a preliminary non-exclusive agreement to conclude a sale. The deal is fully financed but not signed, meaning another group could still come in and buy the team.
Any deal also must be submitted and approved by at least three-quarters (24) of the league's 32 owners. Team owners are scheduled to meet in Minneapolis in May for the Spring League Meeting.
A rival bid was also placed by Canadian billionaire Steve Apostolopoulos for the same value, and he is still involved in the sales process, according to ESPN.
Tilman Fertitta, owner of the NBA's Houston Rockets, and another anonymous group also placed bids for the Commanders. Amazon owner Jeff Bezos was long linked with a bid but ESPN this week reported that he ultimately did not make an offer.
Harris (pictured) is heading up an investment group that includes businessman and philanthropist Mitchell Rales and NBA legend Magic Johnson.
The deal will break the previous record sale for a franchise, set in August when the Walton-Penner family ownership group bought the Denver Broncos for $4.65 billion. In other sports, English soccer club Chelsea FC was sold for £4.25 billion ($5.3 billion) last year.
Harris has finally succeeded in purchasing an NFL franchise after being a finalist in the bidding for the Broncos last summer before the Walton group won out.
He already owns several US sports teams – the NBA's Philadelphia 76ers and NHL ice hockey franchise the New Jersey Devils – through the Harris Blitzer Sports and Entertainment company.
He and partner David Blitzer also own part of English Premier League soccer club Crystal Palace.
Harris co-founded asset management firm Apollo Management and has a net worth of $5.8 billion, according to Forbes. Rales, a Washington-based billionaire has a net worth of $5.5 billion.
The deal for the Commanders also includes FedEx Field in Landover, Maryland, as well as the team's practice facility in Ashburn, Virginia.
The Commanders have been seeking a new stadium in the DC area, but it is believed that the presence of Snyder and the ongoing investigations into him and the franchise had stalled the process in the past year.
Snyder led a group that purchased the Commanders (formerly the Redskins) in 1999 for $800 million.
Last year, Snyder and his wife and co-chief executive Tanya hired Bank of America to explore selling all or part of the team amid multiple investigations over the franchise's workplace culture and finances.
The team has been embroiled in controversy over the past three years which included allegations of sexual harassment, a federal investigation involving their head athletic trainer, and an ownership dispute and name change.
More than 40 women came forward to detail a workplace culture of sexual harassment and verbal abuse during Snyder's ownership of the team.
It led to a 10-month investigation by DC attorney Beth Wilkinson, which ended with the team being fined $10 million by the NFL and ordered to implement changes to their workplace structure, including Snyder's wife taking over day-to-day operations.
In October 2021, the US House Committee on Oversight and Reform launched its own investigation into allegations against Snyder which is ongoing. He denies the allegations.
The Commanders have lost multiple commercial partners as a result, including brewing giant Anheuser-Busch InBev. They were also forced to change their name after pressure from sponsors on the grounds it was a derogatory and racist term.
Over the past two years, around 15 senior executives also left the team for various reasons.
NFL commissioner Roger Goodell recently stated that the league will release the findings of the investigation into Snyder even if the Commanders are sold.
Snyder is being investigated by former US attorney Mary Jo White and Goodell has maintained his stance since she began her probe in February 2022.
As well as allegations of sexual misconduct by Snyder, White is investigating financial issues.