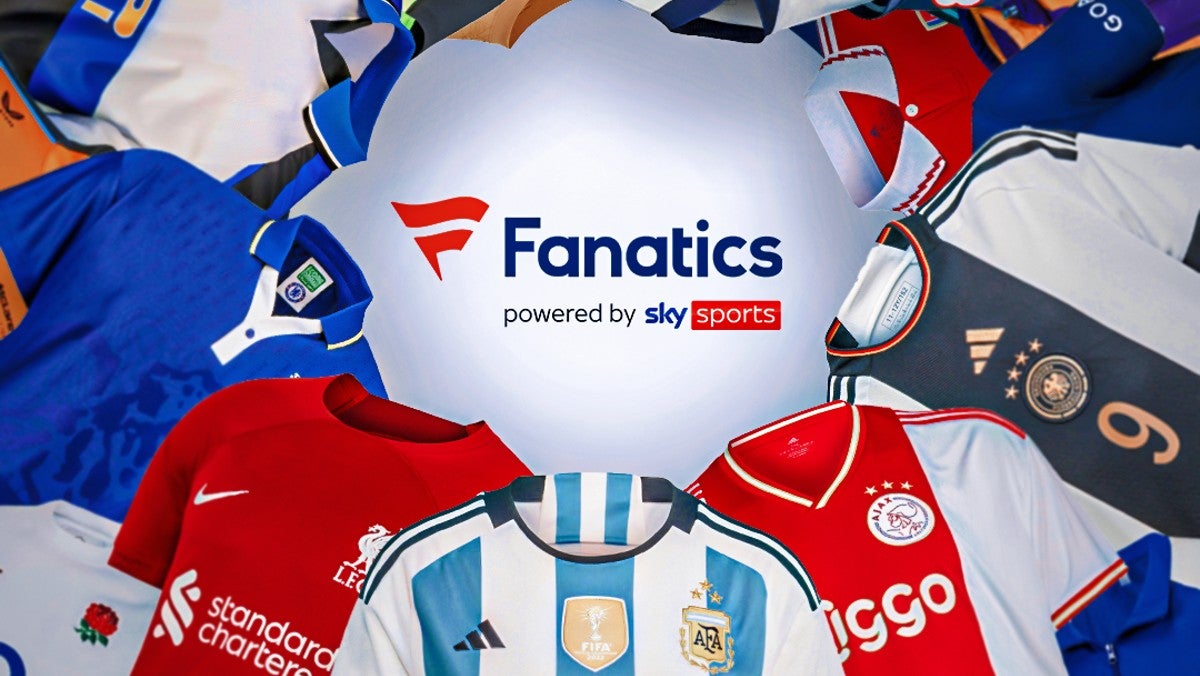 Sky Sports, the UK pay-TV giant, has today (May 12) announced a partnership with US-based online sportswear and equipment retailer Fanatics to launch its first-ever online sports merchandise store.
The move represents Sky's first retail offering, as well as Fanatics' first partnership with a European broadcaster.
Through the online store, fans will be able to purchase licensed sports merchandise directly from Sky Sports' owned and operated channels. As part of the deal, Fanatics will also have the opportunity to create Sky Sports-branded products in the future.
The platform will be available to sports fans across the UK, Ireland, Germany, Austria, Switzerland, and Italy.
The tie-up will give fans access to Fanatics' range of licensed products from over 900 sporting organizations such as English soccer's Premier League, motor racing's Formula 1, American football's NFL, basketball's NBA, and cricket.
Yath Gangakumaran, commercial director at Sky Sports, said: "We're proud to be able to announce this new e-commerce platform as part of our digital ecosystem, as Sky Sports continues to drive innovations.
"Fanatics is an established global leader in this space, and as partners, our combined expertise will enable us to deliver an industry-leading and seamless experience."
Matthew Primack, senior vice president for international business affairs and development at Fanatics, added: "Fanatics is proud to partner with Sky Sports and to enable Sky Sports' entrance into the licensed sports merchandise market.
"This launch marks a significant milestone for Sky, Fanatics, and sports fans more widely because it will close the gap between fans watching sports and wanting to gain access to product, through which they can demonstrate their allegiance to their favorite team kits and colors, in the moment.
"This exciting partnership brings our collective expertise together to provide an enhanced experience for sports fans across the UK, Germany, and Italy by offering access to one of the widest ranges of licensed sports merchandise available anywhere."