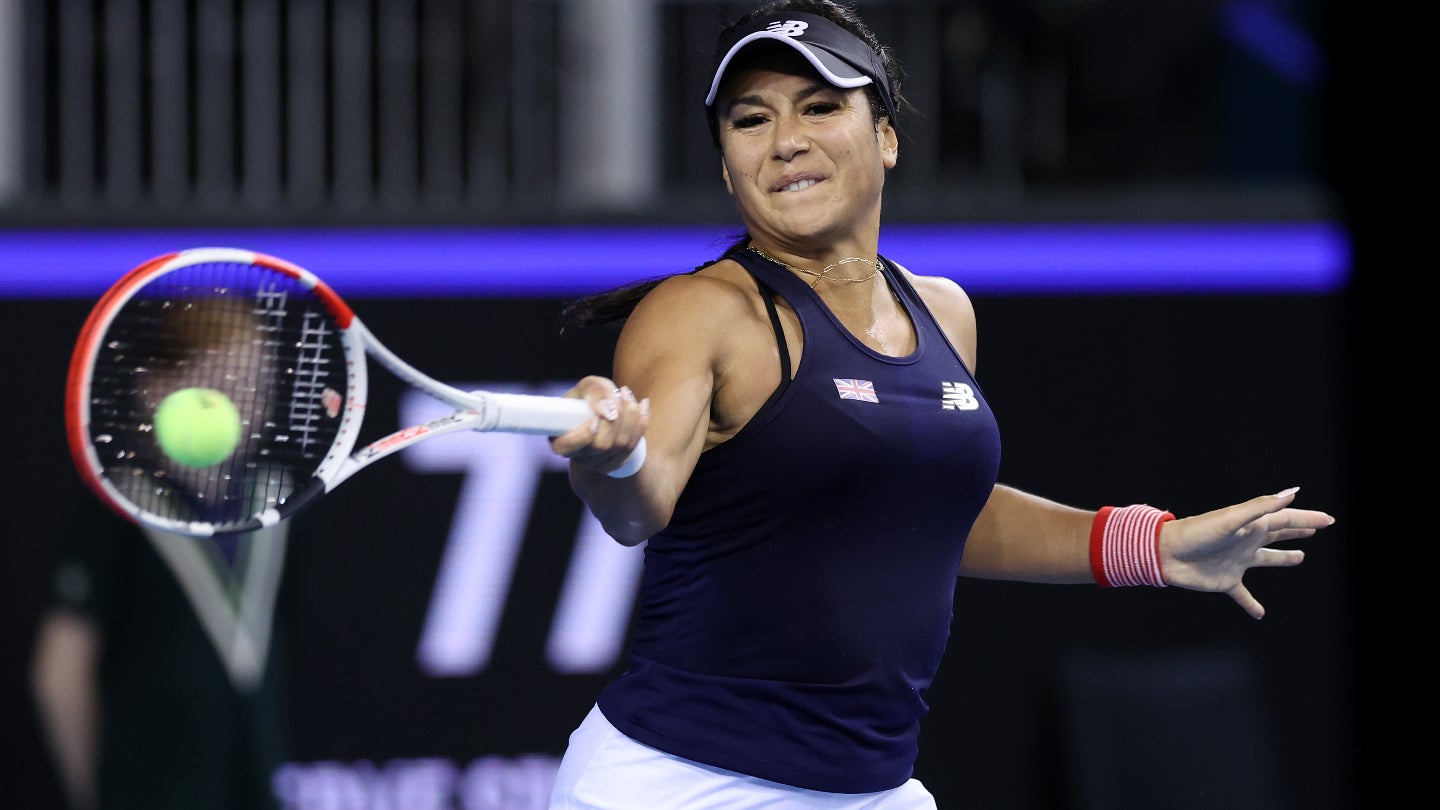 The Spanish city of Seville has been allocated hosting rights for the finals of tennis' Billie Jean King Cup in 2023 and 2024.
This year, the final stage of the annual women's national team tournament will take place in the Andalucian city between November 7 and 12, with 12 sides to be involved.
Seville will also host next year's edition and has the option to extend for the 2025 edition.
David Haggerty, president of the ITF, has said the announcement follows "a competitive bidding process."
The deal forms part of a wider partnership between the International Tennis Federation (ITF) organizing body and the local Andalucian government. Through that tie-up, the Billie Jean King Juniors Finals will take place in nearby Cordoba.
Malaga, another city in the region, is hosting action from the Davis Cup Finals as part of the same wide-reaching agreement.
This year's Billie Jean King Cup marks the 60th anniversary of the inaugural event.
It will be the first time Spain will stage the Billie Jean King Cup Finals since 2008 and the sixth occasion overall.
The nations involved in the Seville tournament are Switzerland, Australia, Canada, the Czech Republic, France, Germany, Italy, Kazakhstan, Poland, Slovenia, Spain, and the US.
The ITF has said that further details about the 2023 Finals venue will be confirmed in due course.
Haggerty commented: "Andalucia has earned the right to become a destination for important international sport events. Everyone wants to come to our region due to the warm welcome we give to athletes and the top-level facilities we can provide. This is why the ITF has once again trusted us to host their major events."
Arturo Bernal, minister of tourism, culture, and sport for the region of Andalucia, added: "We are very confident the city will stage a fantastic event and do justice to what is the culmination of a year's worth of exhilarating competition in the women's World Cup of tennis. I am sure Seville will provide the perfect setting for the electric atmosphere of the Billie Jean King Cup Finals, and I am looking forward to seeing supporters from around the world joining us for this unique occasion."
The Billie Jean King Cup was rebranded from its previous incarnation of the Fed Cup in 2020. Last year, the Finals were held in Glasgow, Scotland, with Switzerland crowned champions.
Global sponsors of the event include Gainbridge (title sponsor), Tory Burch, Microsoft, and Magellan.
Last year's finals were broadcast in a record 196 countries, according to the ITF.
Image: Ian MacNichol/Getty Images