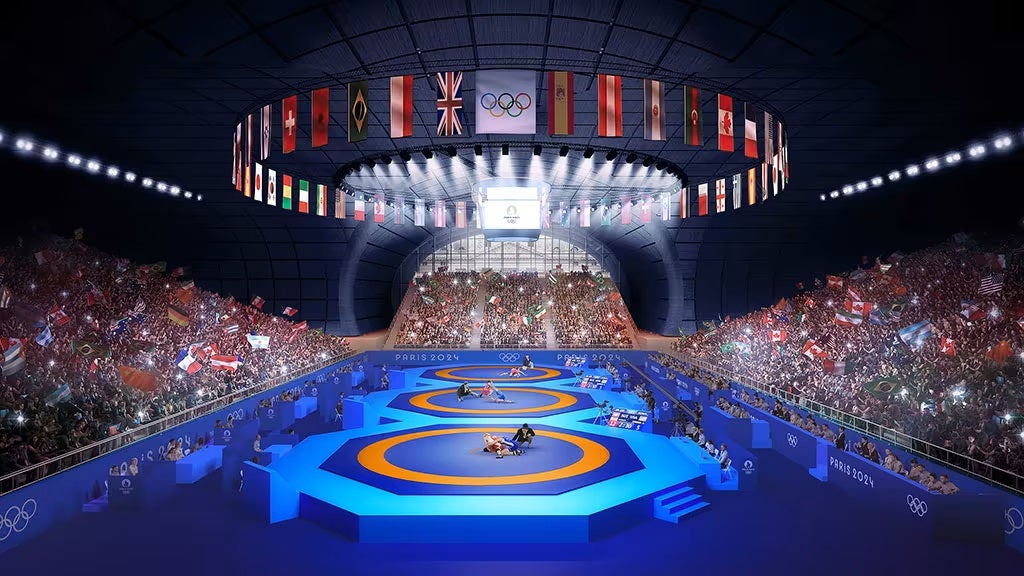 Organizers for the Paris 2024 Olympic Games have announced that over one million tickets were sold in the space of 48 hours during its second ticketing phase, leaving 20 sports sold out for the event.
The second phase, dedicated to the sale of individual tickets for specific events, opened last week (May 11) with over four million people registering for the draw to watch the flagship Paris games, which will run from July 26 to August 11 next year.
In total, 1.5 million single tickets covering more than 700 competitions went on sale through the Paris 2024 ticketing platform, with around 300,000 priced at €24 ($26). The available tickets included those for the opening and closing ceremonies and the competition finals.
The sold-out sports include urban sports, the various disciplines of cycling, equestrian sports, the aquatics disciplines, fencing, triathlon, modern pentathlon, shooting, race walking, and rhythmic gymnastics events.
Soccer, athletics, beach volleyball, tennis, and basketball were named as the top five best-selling tickets.
The record sales build on the first ticketing phase, which saw 3.25 million tickets sold in less than three weeks, making it the largest-ever sale of tickets for a sports event in France. That phase sold 'Make Your Games' packs through which fans could curate sets of tickets for three sessions.
Some tickets still remain available for prime events, including for the athletics night session, which includes pole vault and decathlon finals, priced at €690. Tickets for men's handball in Lille are available for €290, leading to some criticism of the high prices on social media.
However, organizers have pointed out that cheaper tickets remain available at €24 for soccer, golf, rowing, and canoeing events, as well as tickets under €50 for handball, hockey, rugby sevens, and water polo.
Tickets also still remain at both €24 and €50 for basketball matches in Lille and sailing in Marseille.
A total of around 10 million tickets is being offered for Paris 2024. At the end of this year and into 2024, the remaining tickets will be made available on a first-come-first-served basis. Tickets for the Paris 2024 Paralympic Games (August 28 to September 8) will go on sale in September, October, and November.
Organizers said one million of the total tickets are priced at €24, and almost half are priced at €50 or less after pledging to host accessible and affordable Games.
The remaining 20% of tickets are being sold through the Games' official hospitality supplier On Location to Paris 2024 stakeholders, including host communities, national and worldwide partners, and official broadcasters.
Those sold by On Location include tickets for a hospitality boat on the River Seine near to where the opening ceremony will be held are on offer for €12,500, while riverside tickets on the bridges of the Seine during the opening ceremony are listed from €5,000 to €7,500.
Organizers have said revenue from the 750,000 tickets sold by On Location is projected to reach €210 million. The figure is part of the predicted total ticketing revenue of €1.423 billion generated by the sale of 13.4 million tickets.