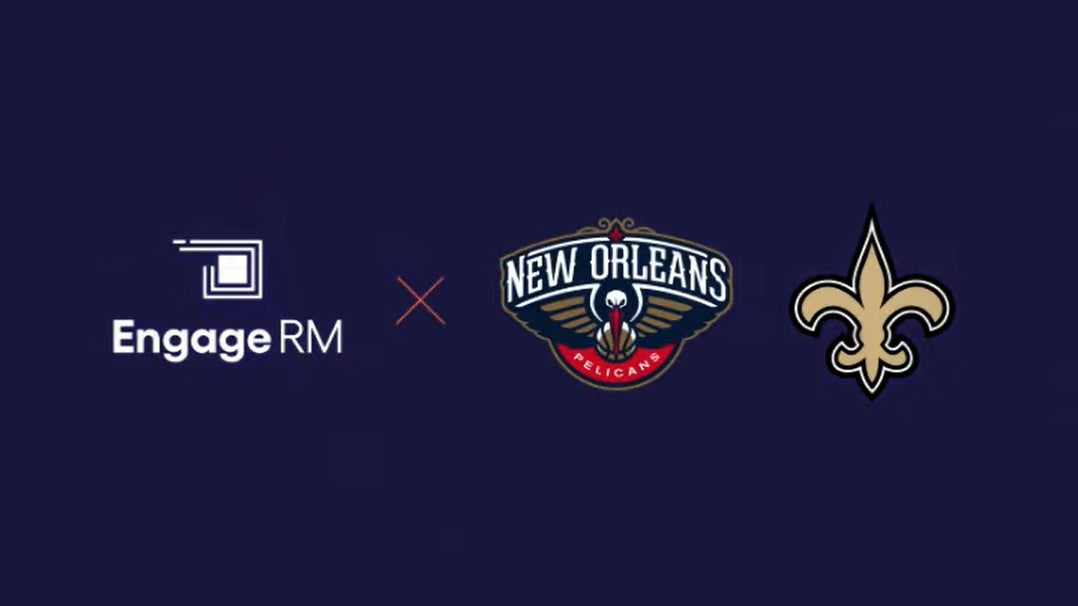 NFL American football's New Orleans Saints and NBA's basketball's New Orleans Pelicans, who are under the same ownership, have entered a three-year partnership with CRM company EngageRM.
Under the deal, both teams will use the EngageRM platform to aid day-to-day operations, strengthen fan engagement, and attract new audiences.
The partnership is EngageRM's first in the NFL but not in the NBA, where it is already partnered with the Milwaukee Bucks, LA Lakers, and LA Clippers.
Rich Barbier, vice president of consumer insights and analytics at the Saints and Pelicans, said: "The capability and power of the platform is significant, and we look forward to leveraging EngageRM to create experiences that boost the quality of our engagement."
EngageRM chief executive Ned Coten, added: "This partnership with both the Pelicans and Saints is a significant milestone for EngageRM, expanding our reach in the US sports market, and allowing both to bring their fans closer to the action.
"It is a pleasure to be working with the Saints and Pelicans for the next three years and assist them in maximizing their relationships with key stakeholders and fans."
Meanwhile, the NFL's Cleveland Browns have announced an extended and expanded partnership with Fanatics, the digital sports platform and e-commerce company.
The deal builds on their existing e-commerce partnership, making Fanatics the Browns' retail partner as well.
Fanatics, which has already been running the Browns' online and mobile shopping platform since 2014, will now also run the physical retail outlets at the team's stadium and elsewhere.
Fanatics will invest in a redesign of the Browns' in-venue shopping, with work set to be completed prior to the 2023 NFL season. There will be more merchandise available, featuring Fanatics, Nike, Mitchell & Ness, New Era, WinCraft, and Pro Standard products, as well as collections celebrating the city of Cleveland.
FanCash, Fanatics' loyalty program, will also be integrated, allowing fans to earn and redeem FanCash both in-venue and online.
Cleveland Browns' senior vice president of marketing and media, Brent Rossi, said: "Fanatics has been an incredible partner and has offered Browns fans an extensive collection of merchandise since we started working together nearly 10 years ago, and we know they will bring that same high level of product quality and customer service to our stadium.
"Browns fans will benefit from Fanatics' overall approach to in-venue retail sales at the stadium on gamedays and throughout the year, including through an investment to refresh the Pro Shop and a shared experience during in-person and online shopping."
Fanatics is the NFL's official e-commerce partner, and the company also has e-commerce partnerships with 27 teams in total. It now operates e-commerce and in-venue retail for 12 NFL teams in total.
Additionally, the Cleveland Browns have reached an agreement to terminate their stadium naming rights agreement with electric utility company FirstEnergy.
John Somerhalder, interim president and chief executive of FirstEnergy, said: "Together with the Browns, we have worked to enrich our communities while increasing awareness of FirstEnergy as an energy leader.
"Since we signed this agreement 10 years ago, our priorities have shifted as the company evolved from a competitive energy supplier to a fully regulated utility, and, as a result, our corporate initiatives must also evolve."
Dave Jenkins, chief operations officer of Haslam Sports Group, owner of the Cleveland Browns, revealed that the stadium would "return to its former name, Cleveland Browns Stadium."