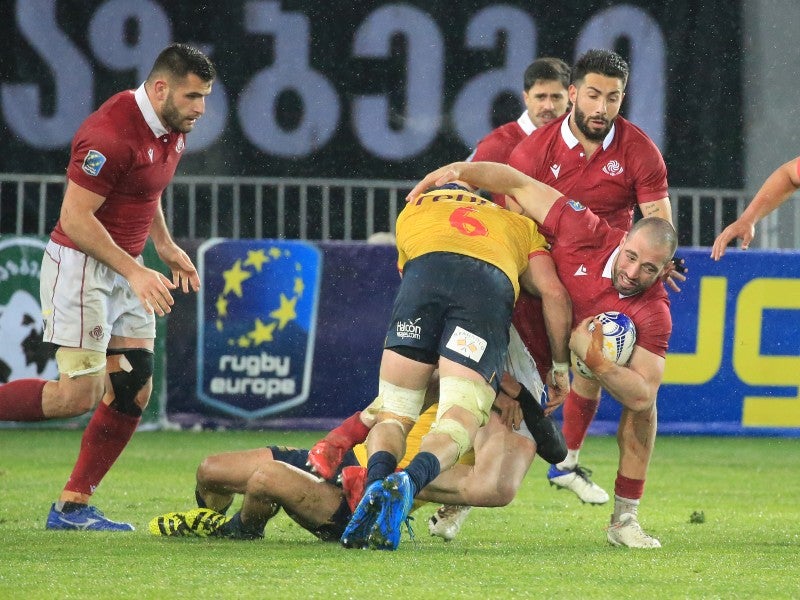 Rugby Europe, the continental governing body for rugby union, has entered into a strategic partnership with Two Circles, the international digital-focused sports agency.
Under a three-year tie-up, Two Circles will work with the federation to develop and enhance its direct-to-consumer proposition "to create more value for fans and commercial partners".
The continental body operates the Rugby Europe TV streaming platform.
Rugby Europe said the partnership will enable it to "acquire and engage new audiences by identifying and developing new digital assets – offering its commercial partners significant new business opportunities, through the development of direct relationships with a growing pan-European fanbase;"
Two Circles will also provide data-driven insights to help grow the Rugby Europe brand and its sports assets and create new opportunities for measurable and targeted digital sponsorship activations for its commercial partners.
Florent Marty, Rugby Europe managing director, said: "It has been a historic year for Rugby Europe, marked by the launches of our 'Rugby Europe TV' membership program, and the new Rugby Europe Super Cup.
"The considerable growth in the number of registered users (approximately 100,000) on our platform since its launch last year, and the more than 1 million unique visitors on our website over the same period, shows that there is a real appetite for the content we produce and a real enthusiasm for rugby in Europe and for our competitions.
"It also shows us that as an organization, we have a strong potential for development with many interesting assets to work with. This is what convinced us to partner with Two Circles. We believe the project, and the implementation of a data-driven strategy, will add significant value to Rugby Europe and its member unions proposition towards fans and commercial partners alike – and will have a direct and measurable impact on the development of rugby in Europe for the years to come."
Clément Barouillet, head of Two Circles France, added: "Sports properties must invest in their digital offerings, through a presence on the right platforms and the use of the right tools. Whether to remain competitive or to become so, sports properties should always be looking to offer new models to monetize their audiences.
"Data and fan engagement is now a valuable currency, and will provide Rugby Europe with a differentiating element with regards to their proposition to existing and future partners."
Two Circles positions itself as a "data-driven sports agency that helps sports organizations grow direct relationships between sports and fans."
It has a host of high-profile clients including English soccer's Premier League, American football's NFL, the European Tour Group (which runs what is now called the DP World Tour), and tennis' Wimbledon Championships.