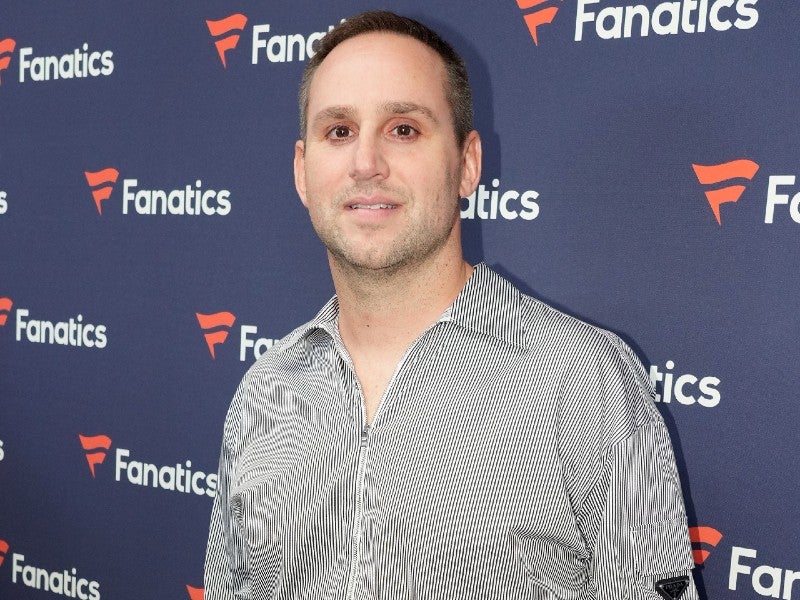 Michael Rubin, the chief executive of sportswear and equipment retail giant Fanatics, is selling his minority stake in Harris Blitzer Sports & Entertainment (HBSE), the investment vehicle that owns the NBA's Philadelphia 76ers and NHL's New Jersey Devils.
Rubin has made the decision to avoid conflicts in the expansion of his Fanatics business into sports betting and individual athlete partnerships.
He confirmed the news in a Twitter post and said he will be "shifting from part-owner" of the teams run by HBSE and "back to life-long fan."
Rubin, who has a reported net worth of $8 billion, was part of the ownership group when it purchased the 76ers in 2011 for $290 million. Due to the growth of Fanatics, though, he has decided it is time to sell his estimated 10% stake in HBSE.
According to Forbes, the 76ers are currently valued at $2.45 billion, while the Devils are valued at $775 million.
In a statement, Rubin said: "As our Fanatics business has grown, so too have the obstacles I have to navigate to ensure our new businesses don't conflict with my responsibilities as part-owner of the Sixers. Given these realities, I will sadly be selling my stake in the Sixers."
Fanatics was recently valued at $27 billion after raising a further $1.5 billion in new funding.
The retailer's expansion into sports betting and negotiating individual partnership deals with professional athletes creates numerous conflicts with collective bargaining rules within US sports.
Fanatics also recently expanded into the digital collectibles market and launched a dedicated arm in 2021 that includes its NFT start-up Candy Digital, and sports trading card brand Topps, which the retailer acquired in January.
The company will negotiate individual athlete deals through its new Fanatics Collectibles business.
Josh Harris, HBSE founder and managing general partner, said: "Given Michael's tremendous success growing Fanatics into a global platform across every major sport, his decision doesn't come as a surprise.
"I am so grateful for his years of partnership. His fierce passion, entrepreneurial mindset, and steadfast commitment to doing the right thing have left an indelible mark on the Sixers organization."