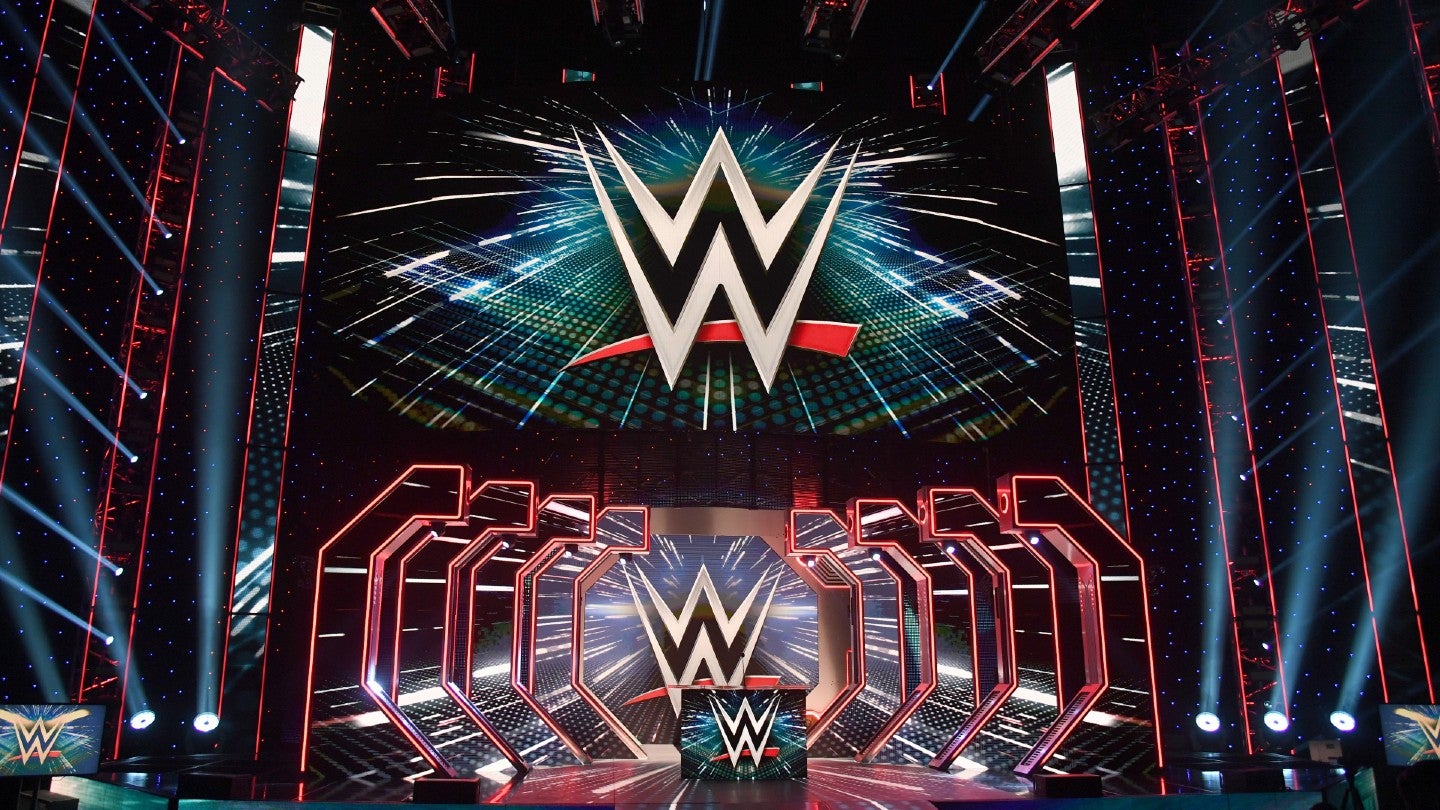 The World Wrestling Entertainment (WWE) promotion is reportedly being sold to Saudi Arabia's Public Investment Fund (PIF) days after founder Vince McMahon announced he had taken back operational control of the organization amid a possible sale.
Pro wrestling reporter Steven Muehlhausen broke the news on his Twitter account today (January 11), adding that the company would return to being privately held.
Sources: #WWE has been sold to
Saudi Arabia's Public Investment Fund. The company will go back to being private. Unknown if Vince McMahon will return to head of creative but it is expected by some people.

— Steven Muehlhausen (@SMuehlhausenJr) January 11, 2023
Muehlhausen works for international streaming service DAZN, the media rightsholder for WWE in Germany, Austria, and Switzerland under a multi-year broadcast deal signed in 2020. The streaming giant also holds the rights to the programming in Japan.
WWE went public in August 1999. Before that, the business was owned by the McMahon family, with Vince McMahon buying the organization from his father in 1982.
WWE has a 10-year deal with Saudi Arabia to bring two premium live events to the country each year struck in 2018 reportedly worth $1 billion or $50 million per event.
The news comes just hours after WWE announced Stephanie McMahon had stepped down as co-chief executive and chairwoman of the company after her father returned as chair of the board.
Nick Khan, who has been acting as co-chief executive alongside Stephanie, will now serve as WWE's chief executive.
Commenting on the reported sale, Conrad Wiacek, head of analysis at GlobalData Sport, said: "Saudi Arabia continues to target sporting entities as a means of diversifying its economy under its Vision 2030 strategy. Following the arrival of Cristiano Ronaldo to ply his trade in the Saudi Premier League in a deal worth a reported $200 million annually, the purchase of Newcastle United, and the hosting of major boxing and Formula One events, the purchase of WWE highlights the desire for Saudi Arabia to become a major player in the sports industry.
"While Saudi Arabia will look at sport as a means of legitimizing the regime, the end goal of hosting a World Cup and Olympic Games certainly looks closer as Saudi Arabia increases its influence.
"Of concern with the purchase of WWE will be the issues relating to geopolitics, especially with regards to conflicts in neighboring countries, as well as how an ever-increasing Saudi influence in sport will damage the progress being made in women's sports.
"WWE Co-CEO Stephanie McMahon has already resigned from the company, and women have been forced to cover up for matches at Saudi-based WWE events. The reconciliation of ever-increasing Saudi presence in sports and the development of women's sports is a reckoning that the industry will have to face in the years ahead."
Vince McMahon's return to the board was announced last week after he requested to be reinstated to pursue a sale of the company, as well as lead negotiations for its upcoming domestic rights deal, six months after his retirement.
At the time, McMahon said: "WWE is entering a critical juncture in its history with the upcoming media rights negotiations coinciding with increased industry-wide demand for quality content and live events and with more companies seeking to own the intellectual property on their platforms.
"The only way for WWE to fully capitalize on this opportunity is for me to return as executive chairman and support the management team in the negotiations for our media rights and to combine that with a review of strategic alternatives.
"My return will allow WWE, as well as any transactional counterparties, to engage in these processes knowing they will have the support of the controlling shareholder."
WWE's rights deal with US broadcaster Fox is due to expire next year, with negotiations expected to begin later this year.
The announcement saw WWE's stock rise by nearly 17% on January 6, with a market capitalization of over $6 billion.
He also requested and was granted, chair seats for former WWE co-presidents Michelle Wilson and George Barrios. To make room for the new additions, McMahon as the majority shareholder, removed JoEllen Lyon Dillon, Jeffery R. Speed, and Alan M. Wexler from the board.
If the sale of WWE to PIF goes ahead, it will mark the end of an era for the organization's leadership that was thrown into disarray in July last year after the company's board opened an investigation into McMahon over a 'hush money' settlement between him and ex-employee with whom he had a consensual affair.
WWE's board then reportedly uncovered "other, older non-disclosure agreements involving claims by former female WWE employees of misconduct by Mr. McMahon" totaling more than $12 million over the last 16 years. He then stepped back from his duties in June before retiring a month later.
After McMahon stepped down, his daughter Stephanie McMahon and WWE president Nick Khan took over as co-chief executives, with Stephanie taking over as chairwoman.
McMahon's son-in-law Paul Levesque also returned to the company as head of talent relations.
Since McMahon's retirement, the company has continued to grow, posting strong quarterly financials.
In November, the company announced it had secured year-on-year growth for its third quarter of 19%, posting a revenue of $304.6 million for Q3 2022 on the back of an increase in both domestic and international media rights fees related to its flagship programs Raw and Smackdown, as well as the monetizing of third-party original programming.
Image: Ethan Miller/Getty Images