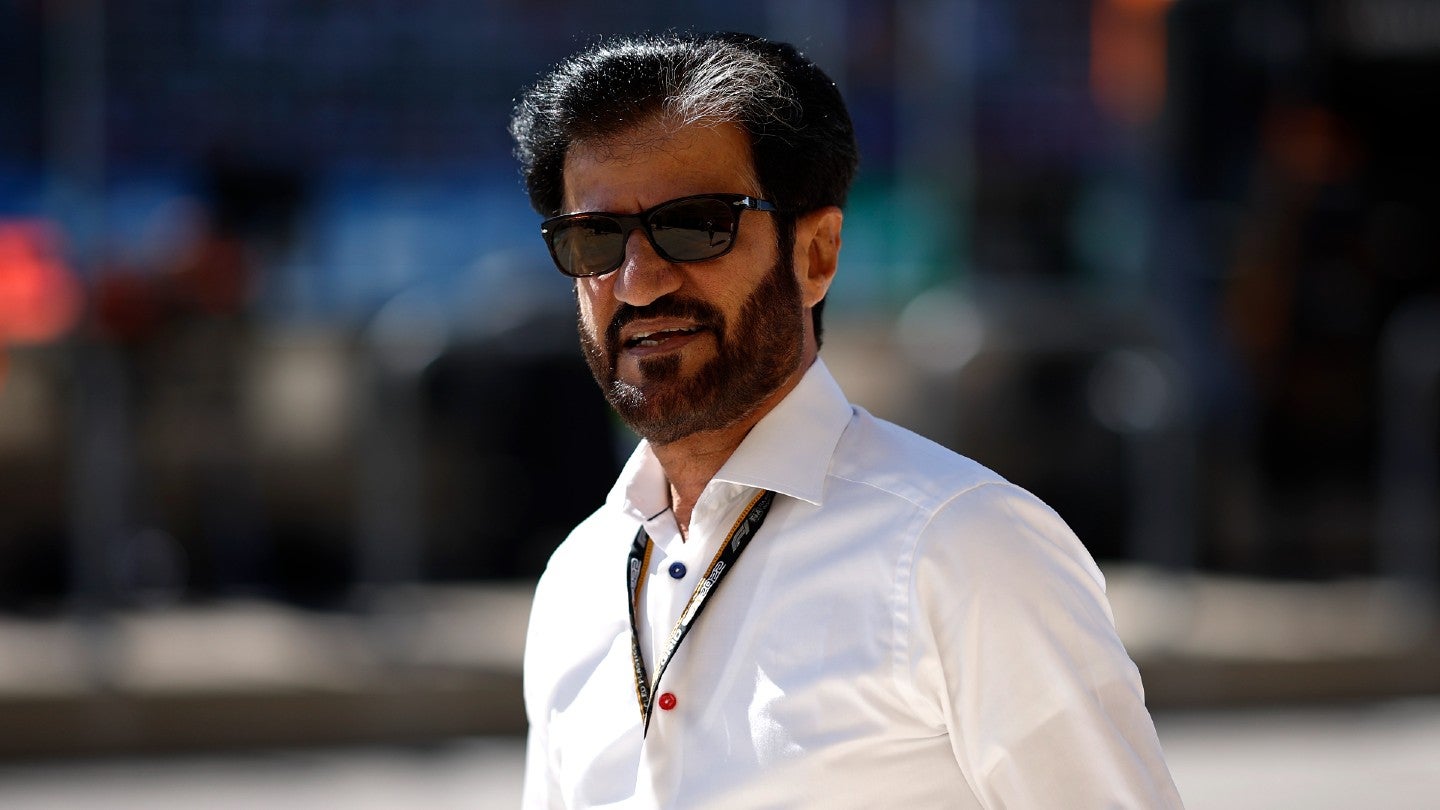 Accusations of sexism were made against Mohammed Ben Sulayem, president of the FIA motorsport governing body, late last year by a former senior employee, it has been reported.
Shaila-Ann Rao, who from June to December was the interim secretary general for motorsport at the FIA, wrote a letter accusing Ben Sulayem of sexist behavior shortly before her departure at the end of 2022, The Telegraph has reported.
BBC Sport has now cited a senior source as saying such a letter does exist, while an FIA spokesperson has said that Rao left after an "amicable discussion", and that "due process was followed."
It has been alleged that Ben Sulayem engaged in condescending and sexist behavior towards Rao on multiple occasions prior to her – sudden – departure from the FIA.
These allegations, which The Telegraph has cited from multiple sources, come with storm clouds around Ben Sulayem's conduct and style of leadership as FIA president already gathering.
His relationship with the prestigious Formula 1 (F1) series has become increasingly strained, with Ben Sulayem having managed to anger series owner Liberty Media, drivers, and the 10-member teams.
In January, matters came to a head when Ben Sulayem received a cease-and-desist letter from F1's lawyers after commenting on the value of F1 following a Bloomberg report of a $20 billion bid from the Saudi Arabia Public Investment Fund (PIF), which Ben Sulayem said was an "inflated price tag."
He has also clashed with representatives of F1 teams over his failure to acknowledge that Liberty Media and the teams remain the ultimate decision-makers over whether a new entrant will be added when announcing the FIA was evaluating the process of allowing new applications.
The Telegraph has reported that the letter around the president's conduct was sent by Rao both to Ben Sulayem himself – who became FIA president in December 2021 – and to Carmelo Sanz de Barros, the president of the FIA Senate.
Any investigation into whether an FIA president has been guilty of an ethics code breach has to be reviewed by the Senate, according to the FIA statutes. However, it is alleged that the complaints were never fully investigated by that body.
Responding to a series of questions from the BBC around both the allegations and Ben Sulayem's wider behavior, the FIA said: "Due process was followed, with an amicable negotiation conducted by the president of the senate and, as such, no referrals were made to the ethics committee.
"As previously stated, both parties agreed she [Rao] would leave her position in November 2022 and mutual privacy terms were agreed, as is common business practice."
The statement added, with regard to wider allegations of sexism cited by The Telegraph, that "there have been no complaints received against the president."
However, Ben Sulayem has already come under criticism in that sector for remarks he made in an old interview, in which he said he did "not like women who think they are smarter than men … for they are not, in truth."
After those quotes surfaced earlier this year, the FIA said in a statement that they do not reflect Ben Sulayem's current beliefs.
In February this year, in the wake of various incidents and public disagreements with F1 and its teams, Ben Sulayem announced he was stepping back from direct involvement in the series.
He has now moved away from the day-to-day running of F1, with single-seater director Nikolas Tombazis having taken over the management of the FIA's involvement as F1's regulator.
The FIA also appointed former automotive executive Natalie Robyn as its new chief executive, who will oversee F1 as part of her role.
Ben Sulayem had, in addition to the aforementioned issues, angered the F1 teams by blocking a plan to raise the number of sprint events, for six months, implementing a rule that prevented drivers from speaking about divisive or sensitive issues, and banning them from wearing jewelry.
Image: Chris Graythen/Getty Images