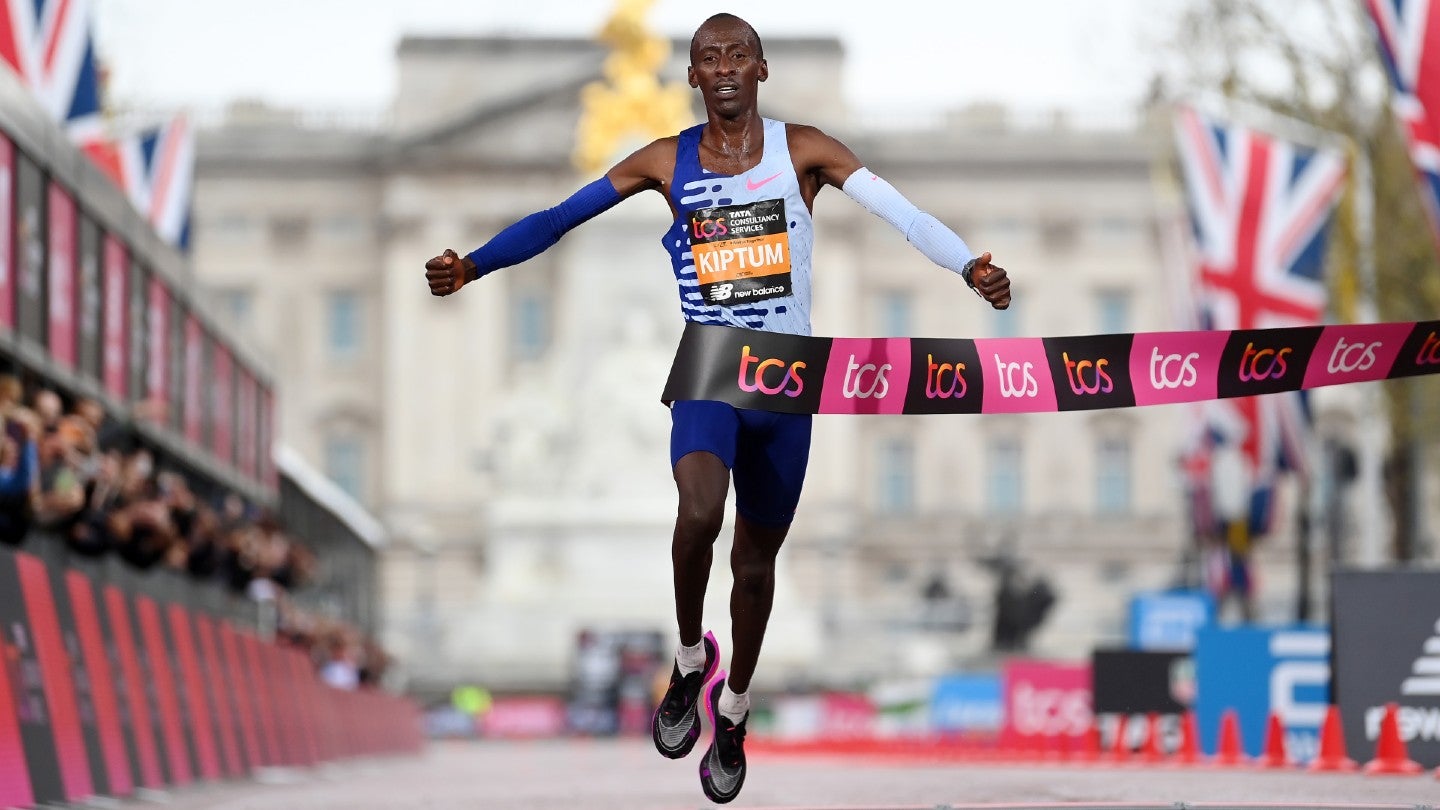 There have been a record number of applications for athletics' iconic London Marathon in 2024, with 578,374 people putting their names forward to race in total.
The figure represents a world record for the number of people applying to take part in a marathon and is the first time over half a million people have done so, its organizer London Marathon Events has said.
The previous world record was 457,861 applications, which was set in 2019 for the 2020 London Marathon.
The number of UK applications for the 2024 race was 457,105, with a further 121,269 applying in the international ballot for non-UK residents.
Of the UK applications, 242,119 (52.9%) were from men, 212,179 (46.4%) from women, and 2,807 (0.6%) from non-binary individuals.
Hugh Brasher, event director for the London Marathon, said: "This incredible new world record reflects the extraordinary inspirational effect of the London Marathon on April 23. We saw a record number of more than 48,600 finishers on Marathon Day and more than 8,200 children took part in the mass TCS Mini London Marathon the day before.
"We work to inspire activity in people of all ages and abilities and these record-breaking numbers show how the TCS London Marathon weekend does that.
"The unique camaraderie and togetherness that participants feel when they take part in the London Marathon continues to have an extraordinary impact on the desire for people to take part. It is an event that inspires people to take up running and to raise millions for charity."
The 2024 London Marathon ballot was managed by online endurance marketplace company Let's Do This for the first time, as part of a new five-year partnership.
The 2024 London Marathon will again be shown domestically on UK public service broadcaster the BBC after it renewed its rights deal for the event until 2026.
Image: Alex Davidson/Getty Images