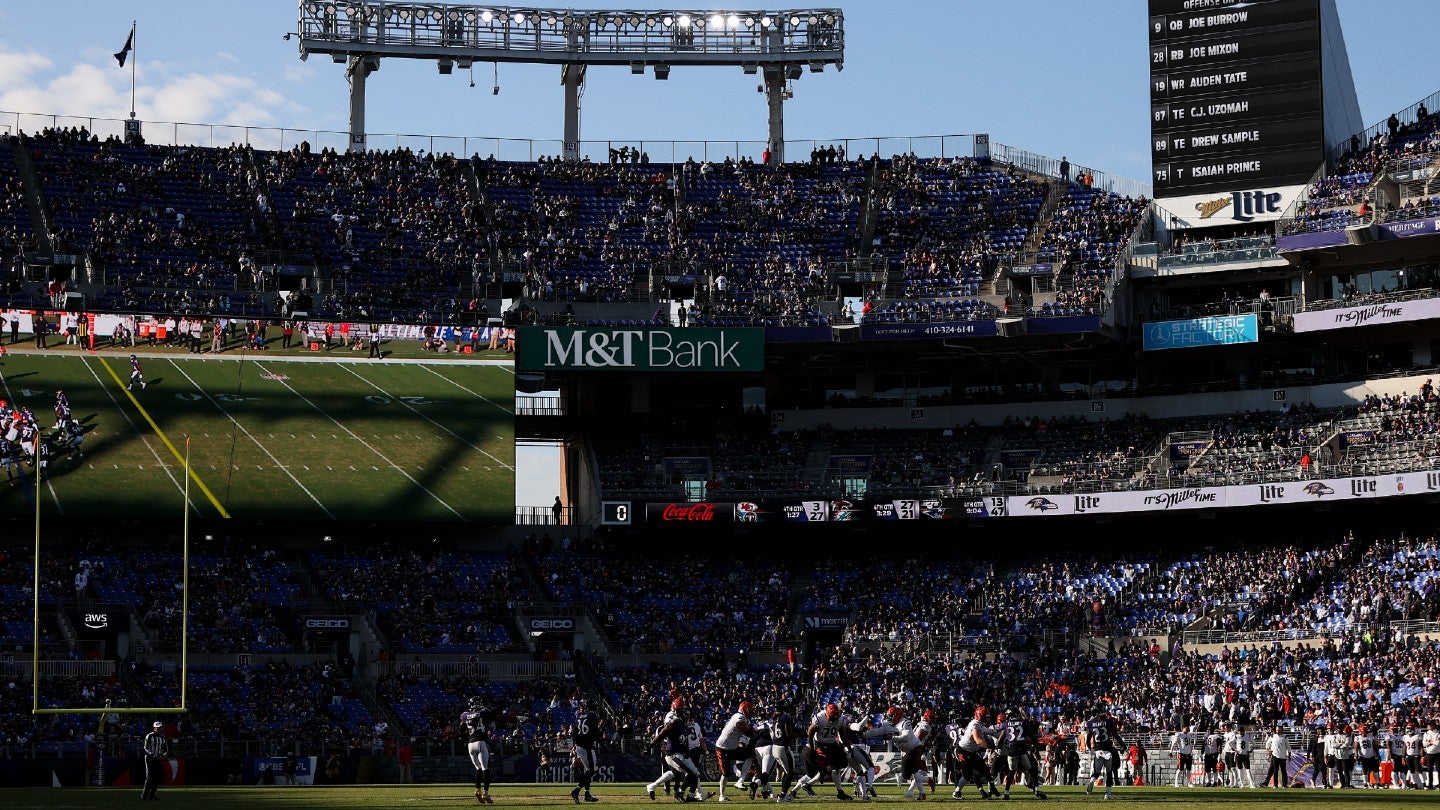 The Baltimore Ravens, of American football's NFL, have signed a new lease agreement to continue playing at M&T Bank Stadium through the end of the 2037 season.
The long-term agreement between the Ravens and Maryland Stadium Authority (MSA) was unanimously approved by the Maryland Board of Public Works on Wednesday (January 4).
The 15-year deal also includes two five-year options to extend the lease beyond 2037.
As part of the extended lease agreement, MSA will "continue to work closely with the Ravens so that M&T Bank Stadium will be upgraded to remain a best-in-class facility in terms of safety, amenities, and fan experience."
The two parties claim the new long-term contract will "provide the opportunity to expand the economic impact of games and other year-round activities at the stadium."
The Ravens have played at the 71,000-seat M&T Bank Stadium since it opened in 1998.
Sashi Brown, Ravens president, said: "We are excited that M&T Bank Stadium will be home to the Ravens for at least the next 15 seasons. We also look forward to working with MSA to make key investments to 'the Bank' that Ravens fans deserve.
"These improvements will allow the Ravens to continue delivering one of the NFL's best gameday experiences and to attract world-class concerts and events to Baltimore and the capital region."
Thomas Kelso, MSA chairman, added: "The Maryland Stadium Authority is extremely pleased with the new stadium lease agreement with the Baltimore Ravens at M&T Bank Stadium that continues our strong partnership with the team.
"While fundamentally the same as the agreement presently in place, it offers greater protections to the MSA, additional revenue opportunities to the team that are in line with current stadium trends, and opportunities to collaborate on improvements that will enhance the fan experience."
M&T Bank has held naming rights to the stadium since 2003. It initially signed a 15-year deal that was renewed in 2014. The current agreement, worth $60 million, runs until 2027.
Image: Patrick Smith/Getty Images