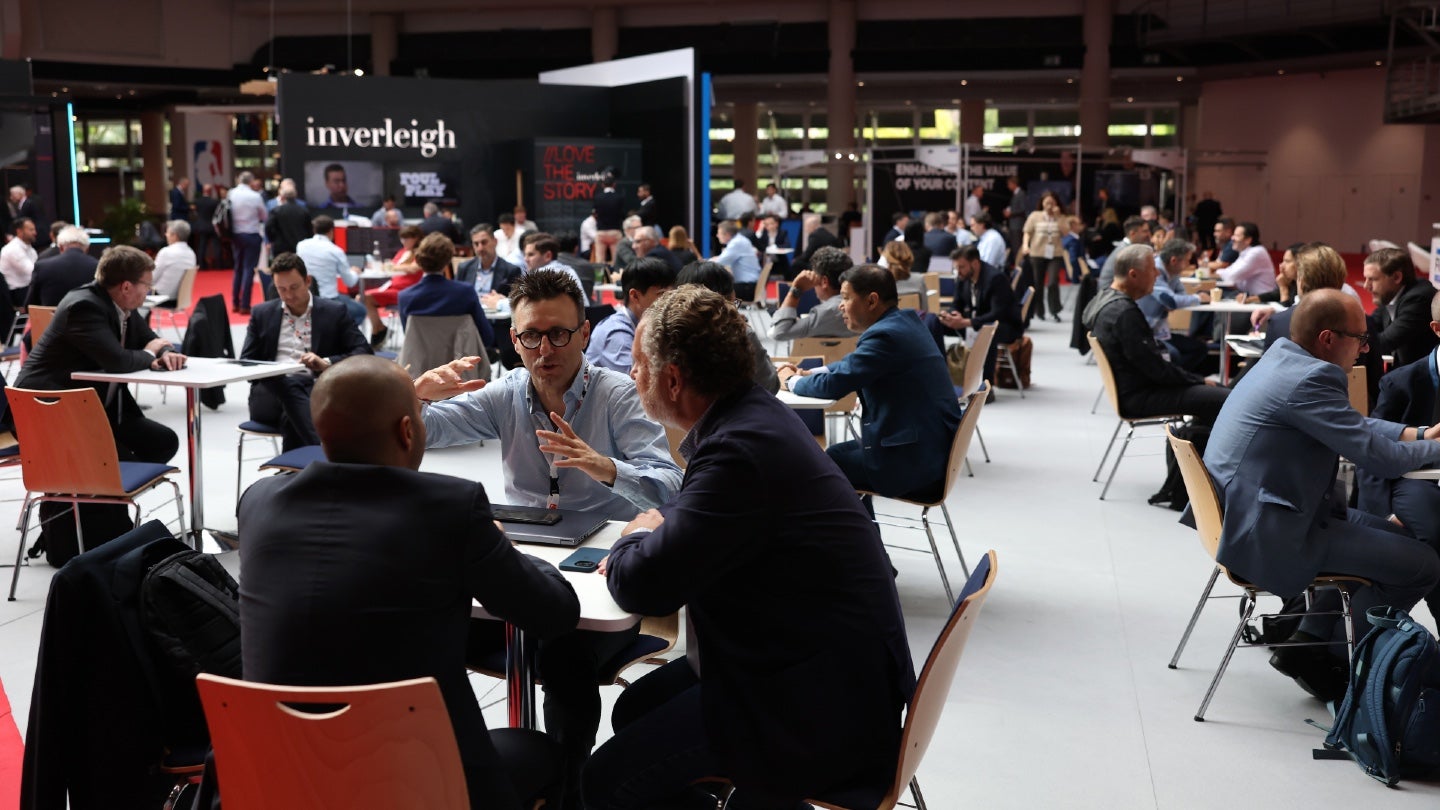 In late October, the annual prestigious Sportel sports business conference once again took place at the Grimaldi Forum in Monte Carlo.
This event, for many participants and stall-holders, marked the first time they had attended since 2019, with the two intervening editions being significantly affected by the march of Covid-19 in 2020 and 2021.
Major international sports properties that came to the conference included soccer's FIFA, UEFA, and English Premier League, American football's NFL, basketball's NBA, and motor racing's Formula 1, as well as a myriad of other governing bodies and leagues.
Sports agencies such as Infront, IMG, and Sportfive also rolled up, as did major sports broadcasters such as DAZN, ESPN, and BeIN.
The Speakers Corner Conference Summit saw a lineup of 40 expert personnel present a total of 24 sessions across the three days, including keynotes, masterclasses, and presentations.
After the conclusion of the three-day whirlwind of activity and ahead of Sportel Rendez-vous Bali in February, Sportcal sat down with Laurent Puons, the event's chief executive, to discuss the fortunes of the 2022 edition, the current state of the Monaco event in general, and what's to come.
Was Sportel Monaco 2022 a success, and if so, why?
"Yes, this edition of Sportel Monaco was a success. I am very happy to have seen again a busy and thriving exhibition space in both the Ravel and Diaghilev halls. Feedback from all our participants was extremely positive, with many remarking on the electric atmosphere, the number of deals being done, the numerous networking opportunities, and the high level of the masterclasses, keynotes, and presentations."
Did the event manage to return to pre-Covid levels in terms of attendance and activity?
"Almost. I have to admit that 2017, 2018, and 2019 were exceptional years, but 2022 was still a good edition. With 1,900 participants, we are only missing about 100 overall compared to 2019.
"The percentage of North and South Americans (17% of participants) is equivalent to our pre-Covid years, and the Asian companies and representatives are slowly coming back as well (8.5%)."
What were some of the highlights?
"We always try to best meet the needs of our ever-growing community by providing them with new business opportunities. This year, among the 800 attending companies, we had 170 first-timers. In addition, 29% of the participants were content buyers and 42% of individual attendees were C-level executives. These numbers continue to grow each year, confirming that we are providing quality business.
"Finally, the conference summit, which was held at a capacity audience, was also a great success thanks to the many valuable insights that were offered by our speakers."
Which sector was best represented amongst the attendees?
"Of course, traditional broadcasters, distributors, and rightsholders remain the biggest representation of our attendees. But with the rise of streaming services, over-the-top, digital platforms, and social media, the fight to grab viewers' attention and boost fan engagement is greater than ever. It has led to more investment and the development of new technologies such as artificial intelligence, virtual, and augmented reality, as well as new cloud technology techniques.
"The latter companies are definitely rising more and more each year in terms of Sportel representation, coming to more than 13% of the participants.
"Another trend that is slowly coming out is the third generation of the evolution of web technologies (Web 3.0), notably with the rise of non-fungible tokens and cryptocurrencies. The Metaverse is also a subject that will be more and more in the loop to boost fan engagement."
How important will the first edition of Sportel Bali be in February?
"Sportel has not been to Asia for the past four years and I know that there was a huge demand from our community to host an event there again. It was therefore a great opportunity for us when Peter Gontha from [Indonesian pay-TV company] Transvision contacted me to organize together a Sportel in Bali. I am convinced that it can be bigger than the previous events that we have hosted in Asia.
"Sportel Rendez-vous Bali will take place from February 23 to 24, in the entirely privatized Grand Hyatt Bali Hotel. It will be more or less the same format as the first Rendez-vous held in Miami in May 2022. A streamlined two-day event, featuring best-value and cost-effective products, will guarantee a better return on investment for our participants. It will also be complemented by a conference summit and a wide range of sponsorship and networking event opportunities.
"The strategy remains unchanged, with Sportel Monaco as our main flagship event, bringing together the whole sports industry in one location and Sportel's Rendez-Vous events in different parts of the world providing additional opportunities to do business internationally, across different markets and continents throughout the year, in a smaller, more intimate and affordable format."
The Bali event is being organized in partnership with Transvision, which is owned by the CT Corpora Indonesian media conglomerate. Java Festival Production is also a partner of the event.
Sportel Miami, meanwhile, will return on May 9 and 10.
Image: Pascal Le Segretain/Getty Images