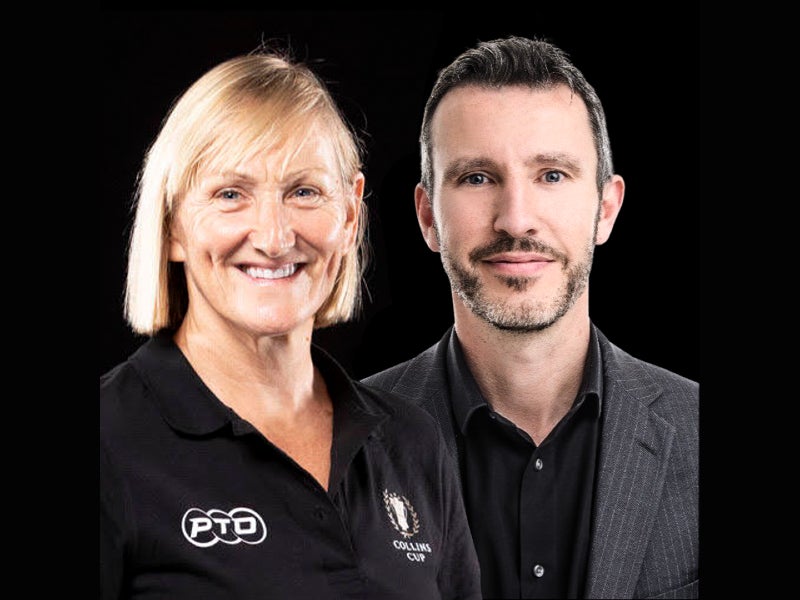 The athlete-backed Professional Triathletes Organization (PTO) has further bolstered its leadership team with the addition of Anthony Scammell as communications director, with Jane Hansom to become an adviser to its board.
Hansom, currently the PTO's head of communications, will take up her new role advising the athlete board alongside chairman Charles Adamo. She has more than a decade of experience in triathlon from both a participatory and industry perspective having competed for more than 15 years.
Before joining the PTO, Hansom founded sports marketing agency Sponge Marketing which saw her run marketing campaigns for industry brands including Huub, Cervelo, Brooks, and Challenge Family, as well as industry stakeholders. She has acted as chair of the Triathlon Industry Association.
She said: "The PTO's unique ownership model, where athletes are co-owners of the business, as well as innovative gender equality and maternity polities, mean that the PTO is leading the evolution of sports organizations.
"I love this sport and have first-hand experience of how extraordinarily talented our professionals are to be able to compete at the level they do."
Scammell, meanwhile, joins the PTO as communications director and will lead the body on media relations in place of Hansom.
Before joining the PTO, Scammell acted as director of Hill+Knowlton Strategies' Sports and Partnership marketing team for 15 years working with international clients, including HSBC, SailGP, and TeamGB. Before that, he led the sports offering at public relations firm Weber Shandwick.
He said: "I've been very privileged to have worked agency-side for a host of different brands and rights holders involved in the world of sport; and whilst I've loved the variety, the prospect of being able to really focus my efforts on the single mission of the PTO was something I didn't want to miss out on.
"With amazing athletes not just involved, but co-owners and set to benefit directly from the organization's success, the PTO is quickly rewriting the industry rulebook for how a sports body should operate and creating the template for rights holders of the future."
The PTO, established in 2016 by a group of triathletes seeking a greater say in the running of non-Olympic disciplines, has made several prominent hires over the past few years as it looks to bolster its ranks.
Last year, it appointed former SailGP chief marketing and media officer Tim Godfrey as its first chief marketing officer responsible for heading the organization's global media and marketing strategy. A month later, it hired former co-president of the US video game Naughty Dog Christophe Balestra as its chief technology officer to oversee the integration of the latest developments in sports broadcasting.
It later added media veteran Peter Hutton and Lisa Bentley, 11-time winner of Ironman long-distance triathlon competitions, to the PTO's board of directors.
Earlier this year, it further boosted its board of directors by adding Anja Pohl as director of growth and Lucy Fitzgerald as director of commercial partnerships.
Speaking about the latest appointments of Hansom and Scammell, the PTO's chief marketing officer Tim Godfrey, said: "We are at the start of a crucial period. So, we are thrilled to have Anthony join the PTO team. His experience, knowledge, and energy will be a big asset as we look to showcase our new events and professional triathletes to sports fans around the world."
Adamo added: "We are very pleased that Jane will be taking up her new role supporting the PTO athlete board. Her wealth of experience will be of invaluable assistance to the PTO athlete board in establishing and implementing policies to strengthen the PTO's mission."